Van Eck is bullish, at the AFR:
Joe Foster, who picks gold stocks for VanEck's 63-year old International Investors Gold Fund, said Australian gold miners are generally well managed but are unusually prone to locking gold prices into multi-year hedge arrangements.

"Australians have more of a propensity to hedge than their North American counterparts. I believe it is very possible we could be in the early stages of a global bull market in gold, and I would hate to see companies hedging away the upside," he told The Australian Financial Review.

"That is a message [to Australian miners]: don't over-extend your hedge book in this market."
Some hedging is always wise. But there's no doubt that the outlook for gold is bullish in the medium term so I wouldn't overdo it and, for investors looking for gold mining equities, I would buy unhedged right now.
The AUD gold price is soaring: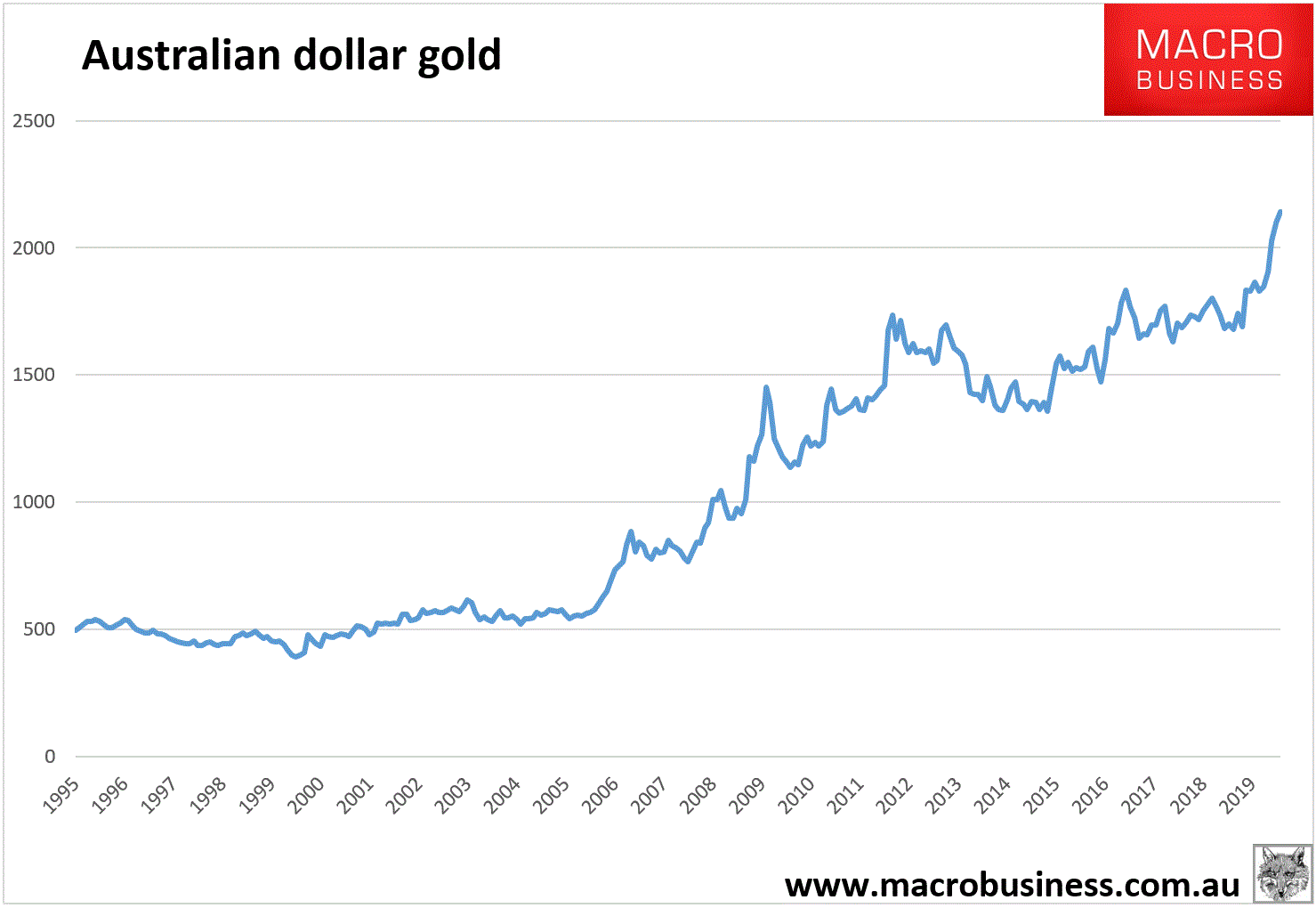 More to the point, the medium term outlook is good:
rising geopolitical stress;
FOMC easing to come, more than markets have prices;
leading to a lower USD, and
the particular mix of risks is VERY AUD bearish so that is a natural hedge.
That said, I remain of the view that road will be bumpy.  Possibly very bumpy. Preceding deep rate cuts in the US we will need to see considerable global stress in equities and debt markets. That is more likely than not to lift the USD in the short term on the traditional flight to safety.
Gold often crashes at such times.
That said, once the shakeout triggers deep FOMC cuts and global growth bottoms, then the USD will tumble and gold boom.
A little bit of dollar averaging and buying the dips seems in order.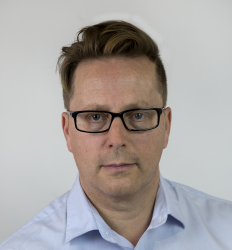 Latest posts by Houses and Holes
(see all)