Via the excellent Damien Boey at Credit Suisse:
Overnight, markets were spooked by deteriorating economic data and broad-based inversion of yield curves among the developed markets. The risk-off phase started with weak Chinese data, and was reinforced by weak European data. In 2Q:

German real GDP shrunk by 0.1%, the second quarterly contraction within the space of a year. Year-ended growth slowed to 0.4% from 0.9%.

European real GDP rose by a modest 0.2%, taking year-ended growth slightly lower to 1.1% from 1.2%.

Also, German industrial production fell by 5.2% in the year-to-June, while European industrial production fell by 2.6% over the same period. Many commentators have noted the potential effects of trade disputes on the German and industrial production data.  The good news is that the consumer is offering some support against global headwinds, with German retail sales rising by 3.7% in the year-to-June, and European retail sales rising by 2.6% over the same period.

For what it is worth, we are quite wary of tight financial conditions, which have foreshadowed slowing in activity growth for some time. Our proprietary European financial conditions index (FCI) takes into account:

The domestic price of money, as proxied by the slope of the real yield curve.

The domestic availability of money, as proxied by the net balance of banks reporting easing lending standards in the ECB's bank lending survey.

The domestic demand for money, as proxied by the net balance of banks reporting stronger loan demand in the ECB's bank lending survey.

The international price of money, as proxied by the deviation of the USD/EUR from "joint parity" equilibrium. Joint parity is a compromise of various long-term "no-arbitrage" pricing conditions such as purchasing power, interest rate and trade parity conditions.

Household cash flow, as proxied by the trend rate of growth in real wages.

Historically, the FCI has been a very powerful leading indicator of real GDP growth. In July, the FCI dipped into slightly negative territory, consistent with tight financial conditions and a stagnation in the broader economy. This was largely because of extreme flattening and inversion of the real yield curve, which has continued into early August. The marginal positive is that the FCI has ticked slightly higher in August despite curve inversion, because the exchange rate has come closer to fair value and real wages growth has picked up. Interestingly, banks continue to ease their lending standards, and report growth in loan demand, despite the negatives from negative rates.

The historical performance of the FCI teaches us that yield curve inversion is not the be all and end all of growth forecasting. It is one of many important signals. If we took the curve alone, we would be forecasting a very sharp recession in Europe. But we are not taking this narrow view. Taking into account more information, we are concerned about stagnation risk compounded by geopolitical risk. Our base case forecast is not a super recession. A hard landing is a possibility – not a probability – but a risk we need to take into account because the uncertainty bands around growth have now widened. We are concerned, but not alarmed. The good news is that the ECB is taking a very similar stance, looking to backstop the system through asset purchases, rate cuts and rate tiering in the next few weeks.

From an asset allocation perspective, we note that while German bund yields are deeply negative, the term risk premium on bunds is not. That is to say, while the 10-year return on 10-year bund yields is outright negative, the 1-year expected return is not, because there is still scope for capital growth from disinflation and slowing activity growth that could overshadow today's negative running yield. Harnessing all the predictive power of today's cross section of yields, and sovereign risk pricing, we note that German bunds are still priced for slightly positive returns over the next year, with wide uncertainty bands. That said, bunds could still become an outright sell at some point if growth recovery comes into view, either within Europe, or abroad.

From an factor investing perspective, the stalling in European growth is not comforting for value investors, especially as outright recovery is not yet visible. However, we are more comfortable that global growth is not collapsing, largely because US leading indicators are not deteriorating to the point of recession. Moreover, we see evidence that lower interest rates and bond yields are actually working to stabilize the cycle, buying time for fiscal policy makers to get their acts together.
I disagree on the last bit despite green shoots in US housing. Things to get worse as politics makes them so:
US/China trade war and the Hong Kong shock;
Brexit and Italexit to drag Europe much deeper.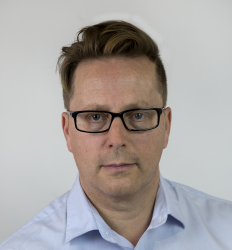 Latest posts by Houses and Holes
(see all)