Via The Guardian:
The Essential poll, undertaken from 1-5 August, also gauged voter support for the current rate of Newstart, with almost 60% of people believing the Newstart benefit of about $280 a week was too low for a single person with no children.

About 30% said they thought the amount was "about right" while 5% said it was too high.

Two-thirds of Labor voters were concerned that the Newstart benefit was too low, compared with about 50% of Coalition voters.

When asked about lifting the rate from $280 to $355 a week, 75% of people were in favour, with Greens and Labor voters more likely to strongly support an increase to Newstart (63% and 55%) than Coalition voters (29%).

Amid growing calls from the the Greens, Labor, welfare and business groups – and from government MPs – for the rate to be changed the prime minister, Scott Morrison, has ruled out raising Newstart beyond the usual indexation levels, saying his focus is on finding jobs for the unemployed.

But while Morrison has criticised advocates for what he said was "unfunded empathy" for Newstart recipients, the Essential survey found that almost three-quarters of people believe politicians are "out of touch".

The poll finds that low-income earners are most concerned about the current payment, with 68% saying it is too low compared with mid and high-income earners (55% and 51% respectively).

Both Labor and Coalition voters said they would prefer the government prioritise spending on Newstart over "a tax cut for Australia's top income earners".
Unemployment is highest amongst younger Australians: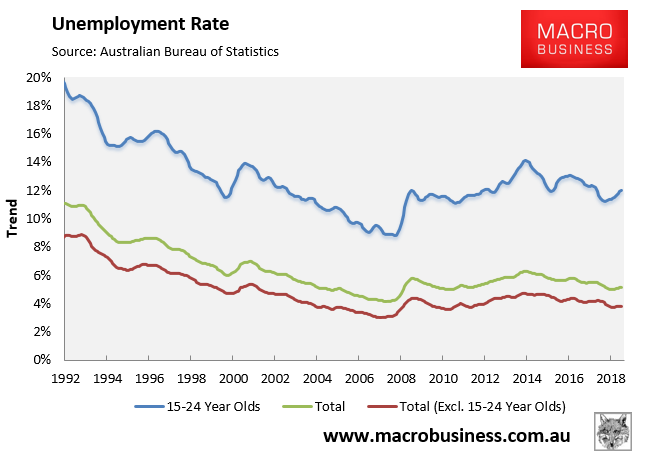 It is the lowest in the developed world: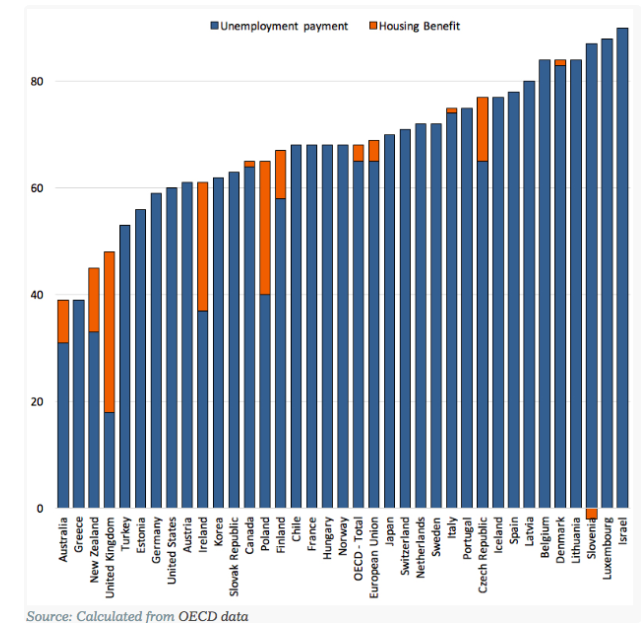 And well below the poverty line: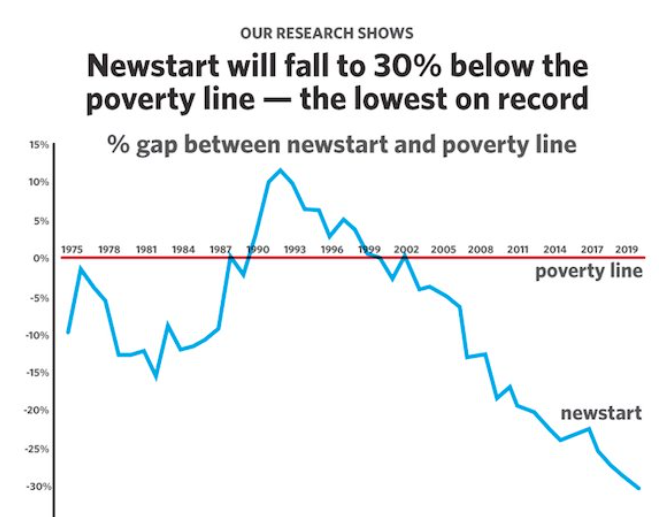 The polity are much better economists than the Government.
David Llewellyn-Smith is Chief Strategist at the MB Fund and MB Super. David is the founding publisher and editor of MacroBusiness and was the fouding publisher and global economy editor of The Diplomat, the Asia Pacific's leading geo-politics and economics portal.

He is also a former gold trader and economic commentator at The Sydney Morning Herald, The Age, the ABC and Business Spectator. He is the co-author of The Great Crash of 2008 with Ross Garnaut and was the editor of the second Garnaut Climate Change Review.
Latest posts by Houses and Holes (see all)