Last week, the Australian Skills Quality Authority (ASQA) released its strategic review into international education, which highlighted that unregulated education agents are behind around three-quarters of international student enrolments and were routinely misinforming, misleading and exploiting vulnerable students:
There is no legal requirement under Australian law for providers or overseas students to engage an agent, but most do—agents facilitated almost 74 per cent of the total overseas student enrolments in 2017… education agents are a non-regulated sector and there are no official registration processes for becoming an education agent…

The desire to pursue paid employment opportunities, even in breach of their visa conditions, is likely to motivate some students and introduces the risk that some providers and agents will seek to exploit this demand and recruit these overseas students using misleading and unethical practices.

Overseas students rely heavily on the assistance of education agents when making decisions and can lack reliable information to hold their providers and education agents to account. This dependence makes overseas students vulnerable to being misinformed, misled and, in the worst circumstances, open to exploitation…

Many education agents operate from foreign countries. There is no government regulatory oversight of education agents, and the quality of the services provided by agents is reliant on individual providers systematically monitoring the practices of their agents. This lack of oversight can make overseas students vulnerable to poor practices, including misleading marketing and advertising, by providers and agents that deliberately evade their obligations.
This ASQA review follows the Joint Parliamentary Inquiry into efficacy of current regulation of Australian migration and education agents, which released its report in February and accused "unscrupulous, unlawful and unethical" education agents of exploiting international students and Australia's visa system. Specifically, this parliamentary report claimed agents were misleading students on migration pathways and working rights, and were pushing them into inappropriate courses that pay higher commissions, leaving some students "substantially out of pocket after being exploited".
It seems Australia is not alone in this regard. Over the weekend, Radio New Zealand published a report claiming that education agents were behind most cases of fraud involving international students:
"A lot of the fraud which is going on is from unregulated offshore education agents paid huge amounts of commission by New Zealand schools, with these agents having huge motivation to provide false information and fraudulent documents to Immigration in New Zealand [Lawyer Alastair McClymont said]…

The Union Network of Migrants coordinator Mandeep Singh-Bela explained why some agents sent through false information without students knowing it.

"In order to make a buck agents will go to any lengths, including falsifying or forging documents to make sure a student gets a visa, and the agent gets their commission," he said.

He said the root of the problem lay with the offshore education agents, because the government allowed them to be unlicensed…

The New Zealand International Students' Association president Lukas Kristen said foreign students were often unaware of exactly what was being sent in in their name.

"I've talked to one student who saw her final application that was sent through to the institute, and actually saw her grades had been falsified so she sent in her transcript and that had been changed by the education agent."
An investigation last month by Canada's Globe & Mail also identified widespread exploitation of international students by education agents:
Large numbers of international students in Canada claim to have been duped by unscrupulous agents into parting with thousands of dollars in tuition for them to arrange jobs or placements at private colleges as an 'easy' way to work toward becoming a permanent resident…

According to the investigation, in some cases, students recruited by agents working with private colleges signed up for courses they "weren't interested in" or didn't plan to attend in order to qualify for a student work permit so they could get a job as soon as they arrived…

Several students said they had hoped their courses would lead to good jobs, but ended up being a waste of time and money because no Canadian employers in their fields of study were willing to hire them afterwards…

…immigration consultant Dave Sage told The PIE that a lot of students who apply to Canada's post-secondary institutions are determined to work rather than study…

Additionally, Sage said, the "thousands" of unlicensed overseas immigration consultants are perpetuating the problem.
The underlying driver of this issue is that tertiary institutions have sought to grow international student enrolments by entering markets where document fraud and cheating on English-language tests are commonplace. Moreover, these institutions are paying unregulated local agents commissions to recruit students, resulting in inevitable due diligence and control problems.
At a minimum, education agents should be required to be regulated, and tertiary institutions should be held accountable for checking the veracity of applications.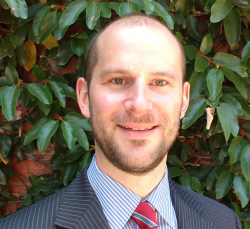 Latest posts by Leith van Onselen
(see all)