Basically everybody can see that Josh Recessionberg is an idiot. The AFR can:
Corporate Australia doesn't need advice on capital allocation from the Treasurer.

Josh Frydenberg has no skin in the game of capital allocation, unlike board directors who need to explain to their shareholders once a year – rather than every three years for a politician facing re-election – why precious dollars were split between capital expenditures, operating expenditures, debt reduction, dividends and buybacks.

That the Treasurer thinks Australia's largest companies are going to suddenly boost investment after a whipcrack above their heads is a denial of the environment that boards find themselves operating in, one best described by the US army acronym VUCA: volatility, uncertainty, complexity, and ambiguity.
And The Australian:
Business leaders have pushed back against a call from Treasurer Josh Frydenberg to prioritise investment over capital returns to shareholders, with Boral chief executive Mike Kane warning the nation's political leaders should not tell corporate Australia how to run their operations.
Domain makes it unanimous:
Top business leaders have pushed back against federal Treasurer Josh Frydenberg's call for companies to make long-term investments instead of returning capital to shareholders, saying the government has no place to interfere in their decisions.

Hours after the Treasurer issued a fresh challenge for corporate Australia to end the proliferation of special dividends and share buybacks and instead focus on long-term growth, Mike Kane, chief executive of concrete giant Boral, said the company did not "wait for direction from politicians on making business decisions".

"I don't wait to be told by politicians as to what we're supposed to do," he said. "What we're doing is what's in the best interests of Boral and its shareholders in the long run."
Recessionberg is all talk. His actions are making the investment environment much worse:
running a fiscal surplus during weak aggregate demand forcing the RBA to slash rates and print money, leading directly to companies preferring buybacks and bigger dividends;
leaving the mass immigration spigot wide open during weak aggregate demand and wages, encouraging companies to de-invest with cheap foreign labour over automation;
doing everything in his power to misallocate more capital into asset price gains at the expense of productive growth.
Of course he can't do much else because the reforms we really need were just crushed by the Coalition victory over Labor at the election:
negative gearing and other tax concession cuts to boost productive investment;
cuts to immigration;
energy reforms for lower prices;
competition plus R&D boosts, and
lower AUD policies.
Even so, amid the widespread condemnation, the drowning Recessionberg is so desperate he has been forced to grasp at the loathsome policy flotsam of Labor reform. At the AFR:
A broad-based investment allowance being contemplated by the government would most likely only be available to businesses that increased their investment activity, and it would not come at the expense of the planned budget surplus.

The Australian Financial Review can confirm such a policy is under active consideration by the government as it seeks to help business improve productivity in the absence of being able to deliver company tax cuts.

It is understood the Business Council of Australia, which wants such an allowance as compensation for the abandoned tax cuts, is also working on options.
That's decent policy, mooted by Labor at the last election.
As for the Recessionberg policy process, the drowning man method, not so much.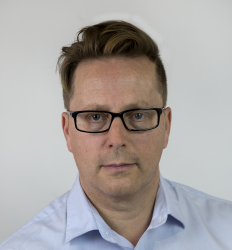 Latest posts by David Llewellyn-Smith
(see all)