As the Chinese economy buckles under the weight of the trade war, it's time we ask a prickly question. Why are authorities NOT stimulating? That they need to is not in question. Growth is already at the bottom of its forecast range at 6.2%: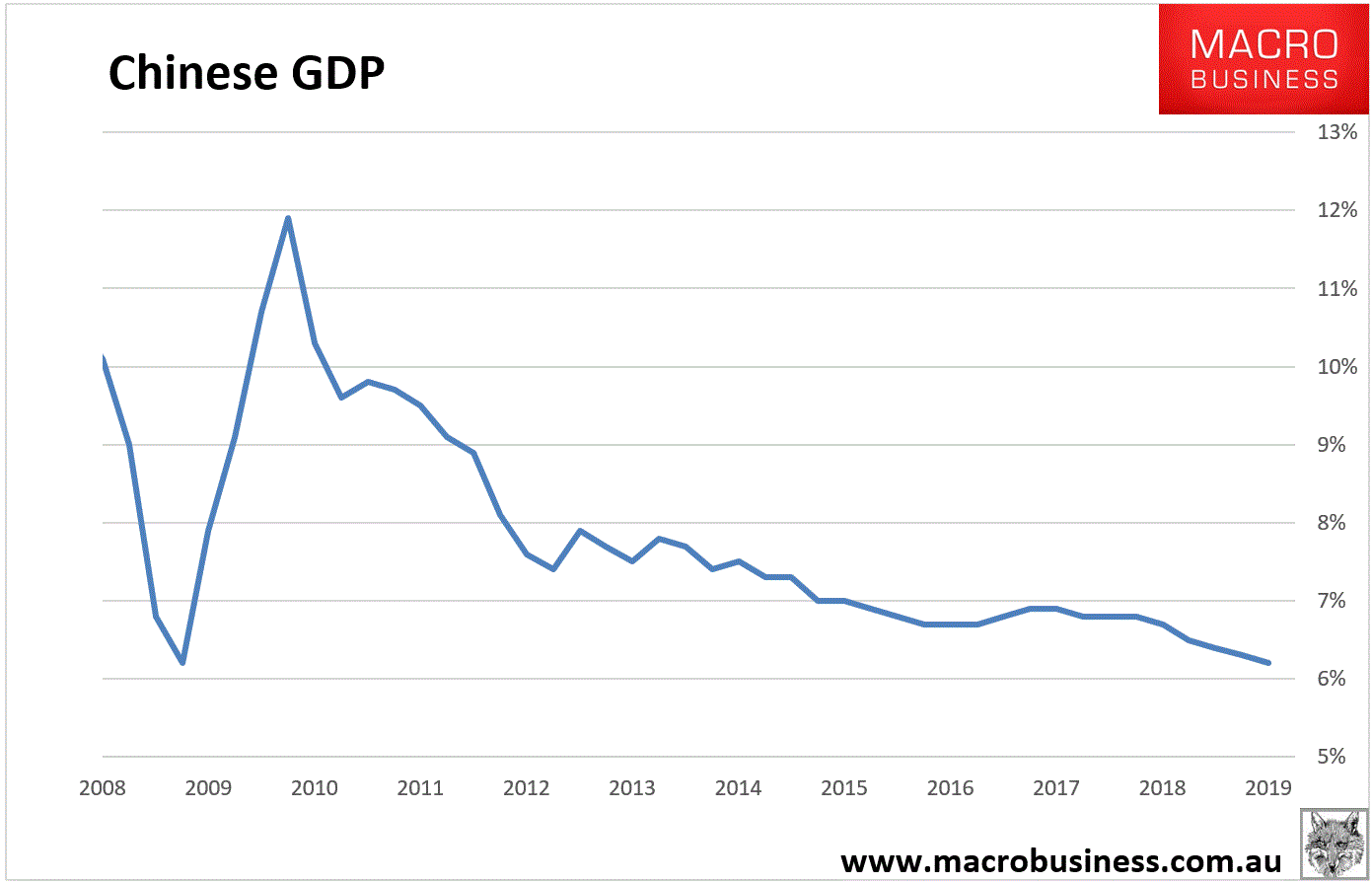 It is sliding away further as we speak as its industrial and consumer economies keep slowing: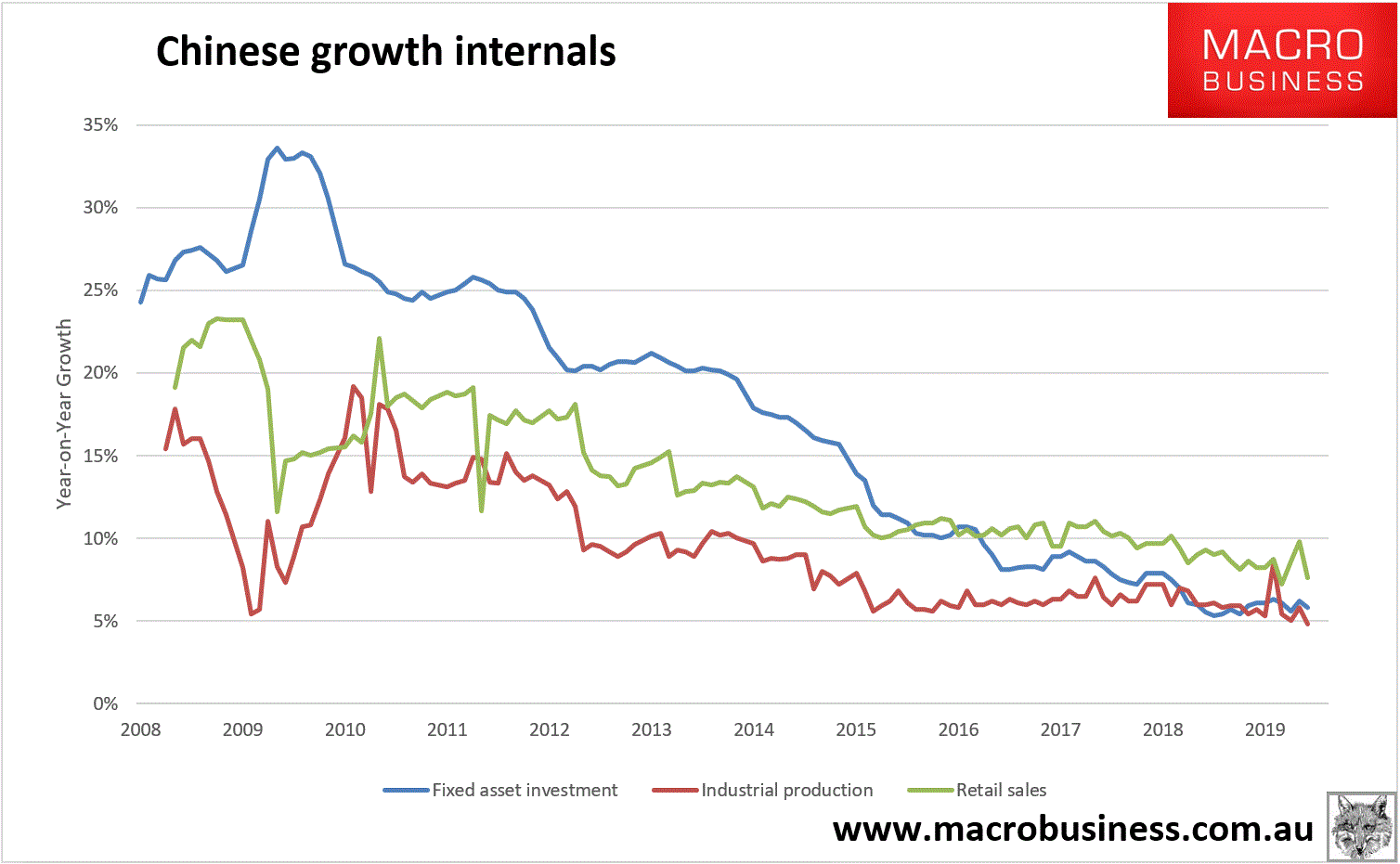 The best leading indicator suggests further slowing ahead as well: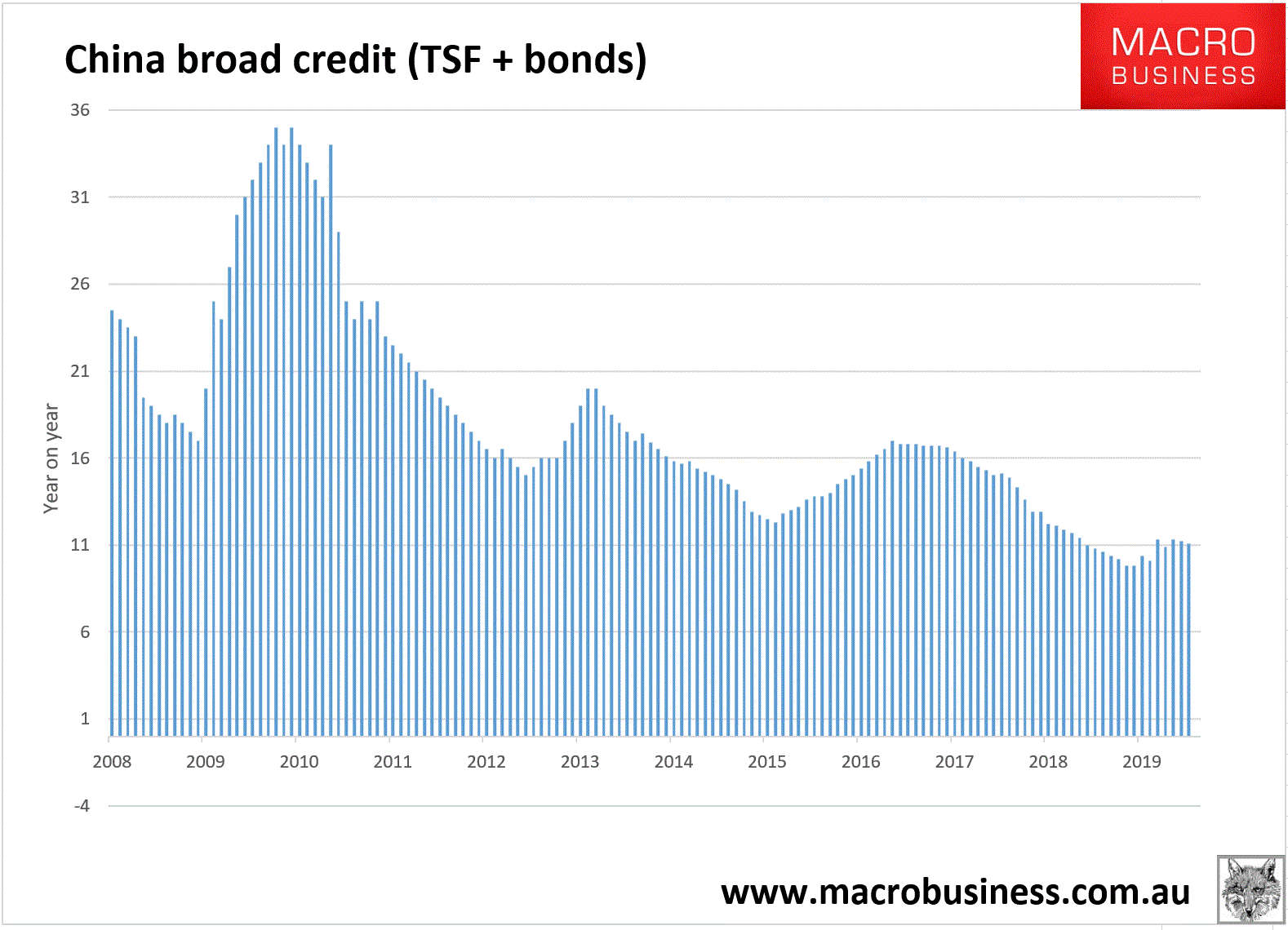 As does the only thing that is growing robustly in China, building empty apartments. The yellow line is year on year by floor area: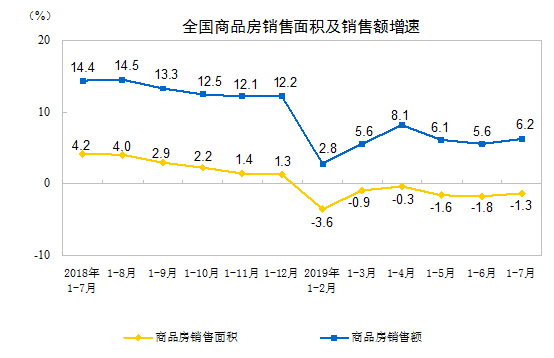 There is some stimulus but it's tax cuts and other incentives, not the usual kitchen sink for investment: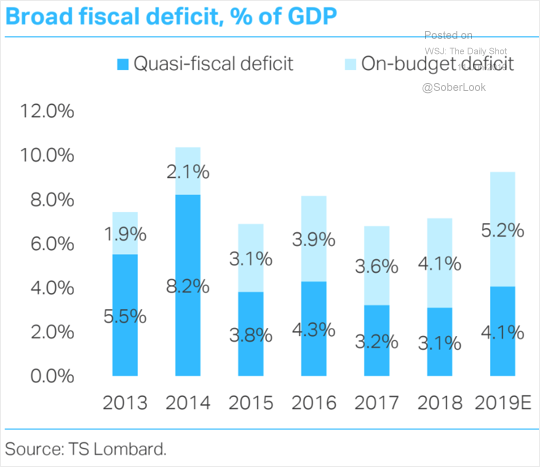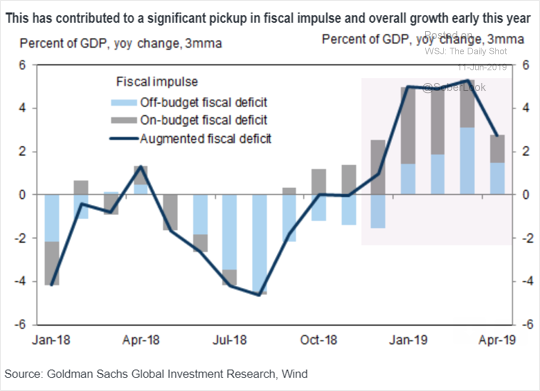 And it is clearly not enough to hit growth targets.
China's Politburo knows this better than I so why did it rule out stimulus last week? Via Reuters:
China will step up efforts to boost demand and support the economy, but will not use the property market as a form of short-term stimulus, a top decision-making body of the ruling Communist Party said on Tuesday.

With China's economic growth slowing to near 30-year lows, investors are waiting to see how much more stimulus Beijing will roll out, and if it will risk easing curbs on property markets to boost construction and investment.

Such a move could drive an even sharper build-up in household debt and risk property bubbles. The central bank reportedly told lenders last month not to lower mortgage rates further, but market watchers believe some cash-strapped local governments may be considering loosening restrictions on home buyers.

"China's economic development is facing new risks and challenges, and downward pressure on the economy is increasing," the official Xinhua news agency said on Tuesday, citing a Politburo meeting on the economy.

"Fiscal policy should be strengthened to improve efficiency and continue to implement the policy of tax and fee cuts," it said, reaffirming that monetary policy will remain prudent to keep liquidity conditions ample.

The Politburo also said the government will take steps to cope with trade frictions, and work to stabilize employment, the financial sector, investment and market expectations.
I can think of three reasons:
It is unable to stimulate much more.
It wants to keep powder dry for a long trade war.
It deliberately wants to slow and take down the global economy.
The first is truish. China is slogging through a medium scale financial crisis that is slowing credit at the margins. Still, it could clearly do more, such as cut interest rates deeply, and build more everything to nowhere if it really tried. But not without hurting the economy even more in the medium term.
The second seems reasonable. The trade war looks long. So keeping powder dry makes sense.
The third point is related to both one and two. China may be happy to share trade war pain far and wide. It operates as the marginal growth driver of the global economy so its slowing has an outsized impact on everybody else. Such slowing will create all kinds of new stresses in the US alliance network, and not exactly endear the world to Donald Trump. As well, it will force others to stimulate, through which it can realign its tradable sectors away from the US.
Perhaps most crucially, the PBOC can't ease properly before the Federal Reserve breaks. To do so will crash CNY and drop a nuclear bomb on the trade war. So it needs global weakness to be sufficient that the US feels the pain of the trade war, such that the Fed cuts deep to send capital scurrying into emerging markets again. This also comes with the benefit of the American people potentially getting upset with their leader, though I think that that will backfire.
The last point may also be why China is confident about letting growth slow at home. As the trade war damage is done, nationalist spirit will rise, leavening the need to deliver on growth for CPC legitimacy.
So, is China deliberating crashing the global economy? Kinda, yeh.
Sell Australia!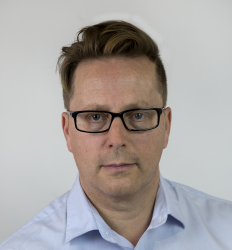 Latest posts by David Llewellyn-Smith
(see all)