You would be hard pressed to find a bigger racket than Australian pharmacies.
How many any other industries in Australia have had laws implemented that ban new entrants from opening within 1.5 kilometers of an existing business?
How many other industries allow only registered professionals in the field to own and operate a business?
And how many other industries get to entrench a cartel in a bilateral agreement with the Government every five years?
The release in 2015 of the Harper Review into competition policy recommended that the Government deregulate pharmacy ownership, by dumping pharmacy location and ownership rules, noting that "such restrictions limit the ability of consumers to choose where to obtain pharmacy products and services, and the ability of providers to meet consumers' preferences".
Like the Harper review, the Productivity Commission has for more than a decade pushed for changes to pharmacy ownership rules to enable pharmaceutical products to be sold in supermarkets (among other places), and has described the current restricted arrangements as adding "to health care costs for little apparent benefit".
Similarly, the 2014 Commission of Audit recommended the pharmacy sector be opened up to competition through the deregulation of location and ownership rules.
On each occasion, the rent-seeking Pharmacy Guild hit back hard, claiming that deregulation would give supermarkets the power to compete with local pharmacies, driving independent operators out of business and putting health care second to profit.
Rather than trusting the advice of its various committees and institutions, the Coalition Government chose to side with the pharmacy lobby, deferring the liberalisation of pharmacy ownership rules into the never-never in its response to the Harper Review.
Earlier this year, we witnessed the Morrison Government once again cave-in to the Pharmacy Guild, shelving plans for two-month scripts after a strong pharmacist backlash:
The Pharmacy Guild of Australia this week declared war on the government over a measure expected to appear in Tuesday's budget to enable patients to collect two months of scripts in a single visit, doubling the number of pills they can take home each time they go to the chemist – for a single dispensing fee…

Mr Hunt reversed his position after the guild took out a full-page advert in The Australian newspaper, warning against any budgetary measures that might disadvantage the 5723 community pharmacists whose interests it represents…

The planned change would have saved both consumers and the taxpayer, which would only pay the pharmacist's dispensing fee – which can make up the bulk of the cost of filling a prescription – once instead of twice on drugs for common conditions such as high blood pressure and cholesterol.

It was based on advice to the government from the Pharmaceutical Benefits Advisory Committee, an independent expert panel that made its decision on the matter last August, and was expected to save the budget tens of millions of dollars on 143 of the most commonly prescribed medicines…

Australian Medical Association President Tony Bartone accused the guild of "putting profits before patients"…
However, the Pharmacy Guild might finally have met its match, with Australia's largest pharmacy retailer – Chemist Warehouse- demanding greater competition ahead of a new five-year agreement being brokered between the federal government and Pharmacy Guild, which is expected to be finalised in December:
Chemist Warehouse chief operating officer Mario Tascone said the rules governing pharmacies – which prevent heavy discounting of Pharmaceutical Benefits Scheme (PBS) medicines for pensioners and stop new chemists opening near existing ones – were "outdated" and should be radically overhauled…

"It's the only protected industry in Australia and in the year 2019, these rules make no sense. We're the only country in the world that does it"…

The Guild, a major political donor to both sides of politics, fiercely opposes any change to current rules that would disadvantage its members.

It is also fighting to abolish the existing optional $1 discount to pensioners' PBS scripts – which Chemist Warehouse applies but most small operators do not – arguing the latter cannot afford it.

Grattan Institute health economist Stephen Duckett backed Chemist Warehouse, saying the government's policy of protecting small operators was harmful to consumers and that supermarkets should also be allowed to operate pharmacies inside stores.

"Local pharmacies are a highly protected species which is not in the interest of consumers, especially in metropolitan areas," Dr Duckett said.

"The red tape that surrounds pharmacies, there's no reason for it whatsoever."

Dr Duckett said the government could opt for a two-tiered approach, keeping restrictions in small country towns to ensure that regional Australians would not lose their local pharmacy.
While Chemist Warehouse is obviously talking its own book here, and would gain from deregulation, it is 100% right in this instance and has the backing of the afore mentioned government reviews.
It's time to end the rent-seeking Pharmacy Guild's stranglehold on prescription medicines, which is shamelessly gouging consumers.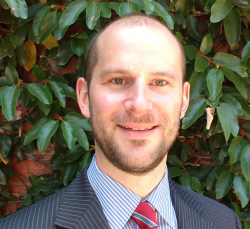 Latest posts by Unconventional Economist
(see all)