Rupert Murdoch's Herald Sun loves a bit wage theft. It's good for profits after all:
Shannon Bennett has lent his support to under fire chef George Calombaris, saying the former MasterChef judge will bounce back from his latest crisis.

Bennett, who lives in Byron Bay, was yesterday at his Vue de Monde restaurant to launch an upcoming collaboration with the Caulfield Cup.

…"I've spoken to him and he's an incredibly strong person and strong willed and has been unfairly attacked. A lot of the comments about him are sloppy and lazy.

"He's a chef and an incredibly creative guy and incredible to his team.
Just like Shannon, via the ABC last year:
Former staff at one of Melbourne's most exclusive restaurants, Vue de monde, say they worked up to 30 hours of unpaid overtime each week, leaving their pay packets short by hundreds of dollars.

The Vue Group denies the allegations, saying staff are "at times rostered to do reasonable overtime".

ABC Radio Melbourne has spoken to six staff members who worked at Vue Group's flagship restaurant, and the now-closed Cafe Vue on St Kilda Road, between 2009 and this year.

They say they were regularly required to work more than 50 hours a week for 38 or 40 hours' pay — a claim supported by rosters, timesheets, payslips and an email from management to staff seen by the ABC.

In a statement to the ABC, Vue Group said the claims were "absolutely incorrect".

A former chef at the now-closed Cafe Vue on St Kilda Road, Alex, said he would often work up to 80 hours a week for 40 hours' pay.

He said he was underpaid by around $500 a week.

She said excessive unpaid overtime was expected of current staff and she was no longer able to cope with working long hours for no extra pay.

"When we were very short-staffed, people were working upwards of 70 hours [a week]," she told ABC Radio Melbourne's Rafael Epstein.
I sampled Vue de monde years before the stories broke and the plate was so big and the portion so small that I had to go get a Big Mac Meal plus a Fillet-of-Fish directly afterwards.
Crikey reported this week on what's going on:
The Age of Calombaris. After seeing George Calombaris' teary rehabilitation tour after underpaying staff to the tune of millions, readers might be interested in hearing who exactly is leading the former MasterChef host's PR exercise. Mark "Hawk" Hawthorne may have made his name as a senior editor-cum-publisher back when Fairfax was still Fairfax but, since moving on late last year, he now leads the investor relations and financial comms division at Civic Financial Communications.

The appointment raised eyebrows at the time, considering The Age's coverage of parent PR firm The Civic Group's relationship to state Labor. Hawthorne's work issuing press releases on behalf of Calombaris' MAdE Establishment against "unfounded and false accusations in the media" would put him at loggerheads with some of the more virulent industrial relations journalists at his old work (i.e. Ben Schneiders).

Calombaris has also been seen everywhere from Good Weekend (also formerly Fairfax) and in a contrite if not revelatory interview with Leigh Sales on 7.30.
Flack me.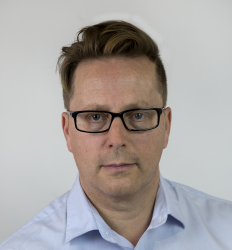 Latest posts by David Llewellyn-Smith
(see all)