It is everywhere now, except in the national discussion. Australia's mass immigration economic model is falling apart.
Consider the following. Across all spheres of society there are immense scandals underway.
The first and highest order is the nation's national interest. This is under intense pressure as the US/China Cold War blossoms. We are isolated from diplomatic ties with China; unwilling to defend Hong Kong; duplicitous with the US and helpless as relations sour between the two great powers.
Yet an extraordinary "silent invasion" of Chinese influence and sharp power continues at home. So much so that a Chinese Consul General is happy to publicly encourage Communist Party violence in our universities; RAAF bases are occupied by dubious CPC linked operations and our largest firms are inundated with high-ranking Chinese corruption.
The second order impacts are economic. As we lose control of out strategic environment, Chinese student and tourist numbers are falling. Yet they were supposed to be the key driver of development for our universities, tourism sectors and commercial property, the touted future of the economy.
There is an offset in the mad dash for low-rent Indian and other poverty stricken "coolies" but they don't consume, don't buy apartments and throw a lot of cash back home. Indeed, about all they contribute is lower education standards and lower wages.
With the key Chinese people flow input into the model broken, the fallout is spreading like wildfire. The highrise construction sector is collapsing. Prices have crashed by as much as third. Sales and starts are cratering and there is a building shadow banking  financial crisis coming. The bust is being exacerbated by the discovery that force feeding people into hastily constructed towers gutted standards, putting local off buying them as well. Hoocoodanode!
This is going to throw at least 100k Aussies out of jobs and probably more. More to the point the recovery is not in sight and will be weak.
That leads to the other major and worsening economic impact from mass immigration: falling wage growth. As unemployment rises, this is going to get worse. Again, standards have been destroyed by the people flood. Household names and heroes of the contemporary economy are falling like struck angels as wage theft moves the centre of the national business model.
This has already begun to drag Australia towards the US economic model of hollowed out middle classes. The implications for consumption are dire, a simple fact as Aussie retail sinks into an interminable recession.
Again there is no hope in sight. Indeed, the crushloading of infrastructure and services is now so extreme that productivity has fallen away to nothing, ending all hope of rising incomes despite a terms of trade boom.
The third order impact is on our institutions. Everywhere you look today there is corruption. The ScoMo Government is openly lying about cutting immigration while it stacks the nation with cheap foreign labourers via a Swiss cheese visa system. When caught out, it delivers snow jobs to protect the oligarchs.
Its strategy of aiming for Budget surpluses using ever more warm bodies instead of reform in a dying economy is mad. It's misjudged the mood of income crushed households that needs Keynesian stimulus. Its tax cuts are recycling cyclical income as structural deficit. It's deliberate attempts to stuff in people to reflate a property bubble are bonkers.
Treasury is now little more than an immigration cheerleader for a corrupt government. The Reserve Bank has no idea what it is doing because it is unable to even mention the largest single input into Aussie economy: immigration. State governments are building like madmen just to stand still, yet services delivery falls anyway. Their shell game of offloading newly built assets to private sector rentiers is only applying private taxes to beleaguered households. And their revenues are crashing anyway as property stamp duties evaporate. Austerity lies ahead.
Our universities are now a standing joke as they are flooded with the global dumb. Falling pedagogical standards, links to the world's most tyrannical regime and corporatised to the point of a culture crash. This is the future of Australian productivity put to the sword.
It is an absolute marvel and credit to Australians that socially we are holding together under these strains. This may be in part a function of the media's total refusal to engage with any of the above issues. Either it is too stupid or too corrupt to join the dots. Probably both.
But how long can that last as the failing mass immigration model falls apart, tearing great chunks off Australiana as it does so?
We are one little shock away from disaster.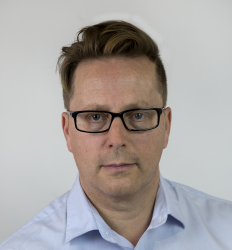 Latest posts by David Llewellyn-Smith
(see all)