DXY and CNY were up and EUR down: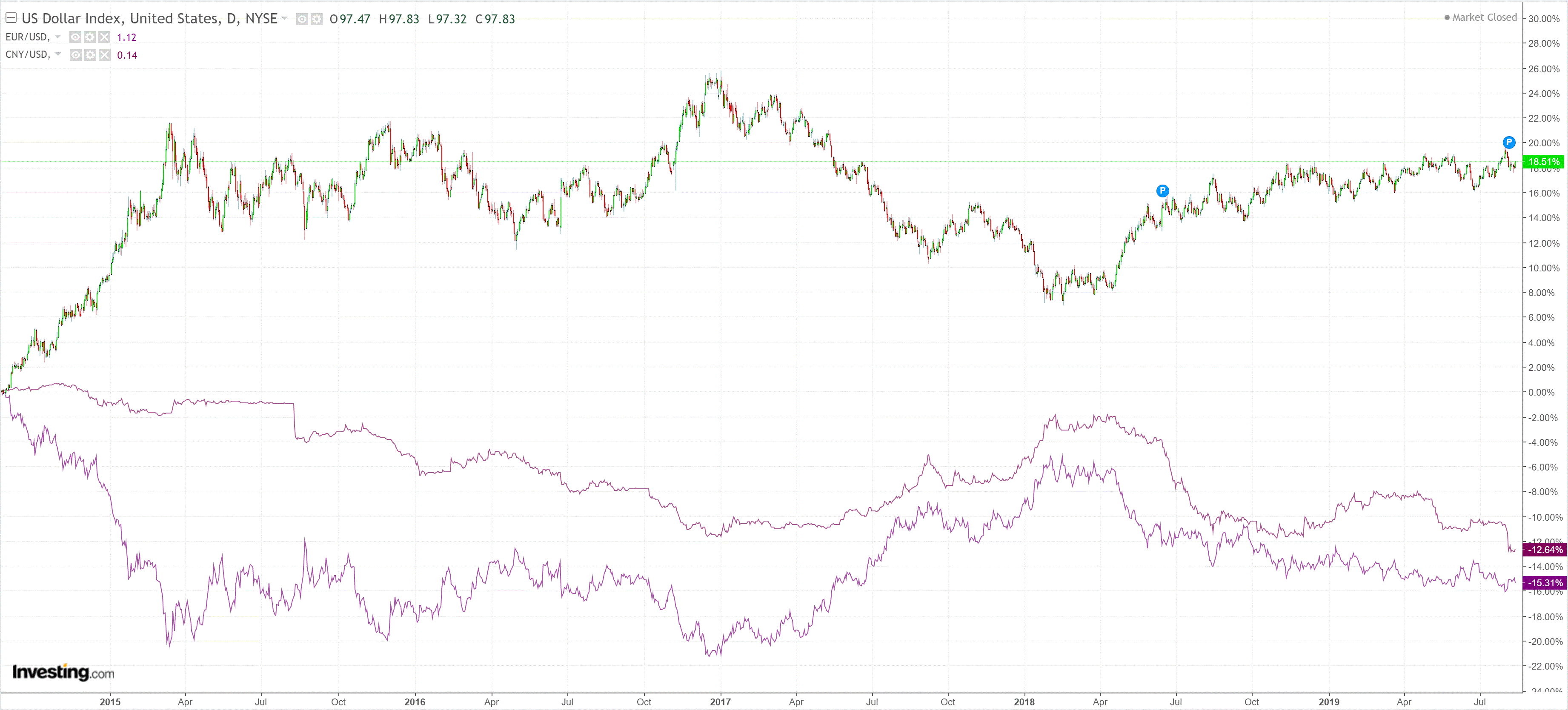 The Australian dollar jumped against DMs: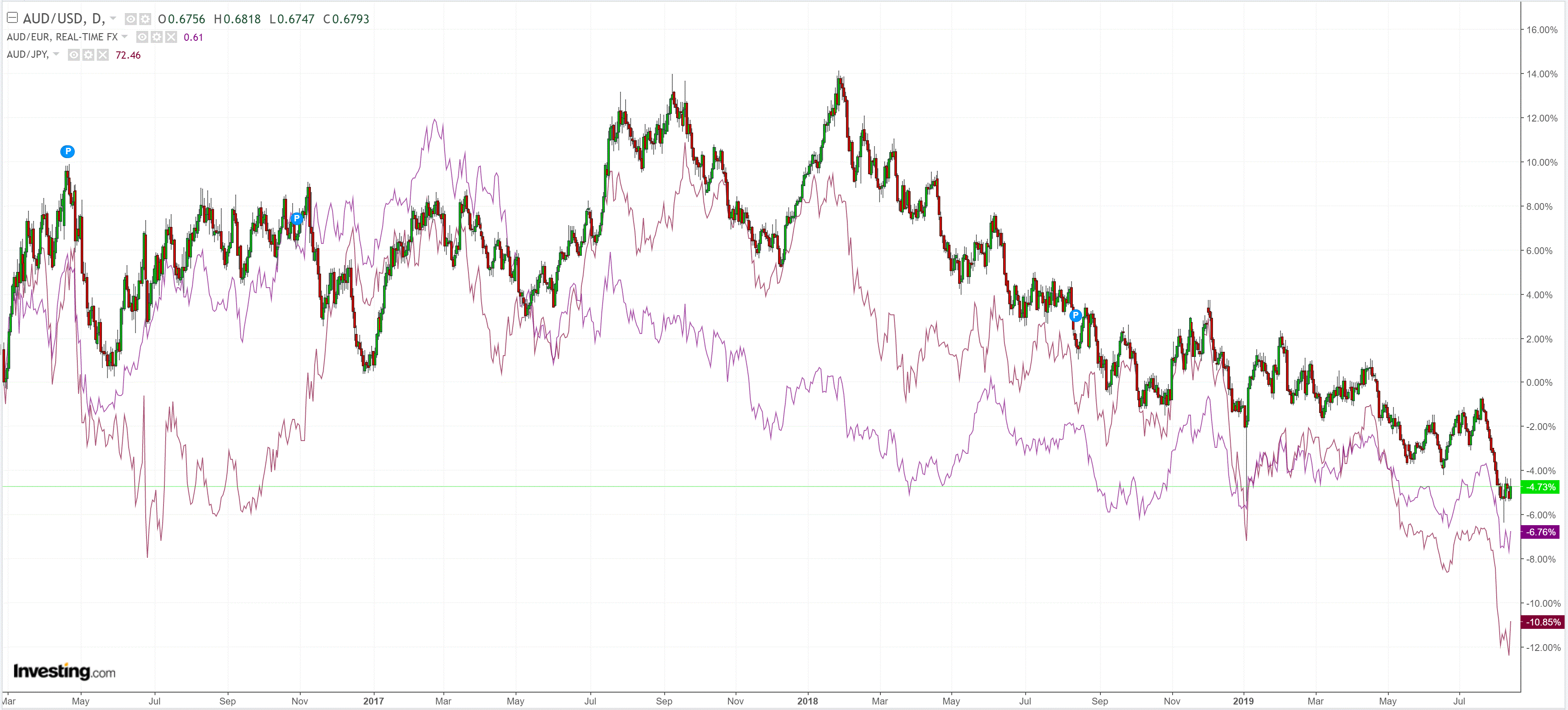 EMs were even stronger: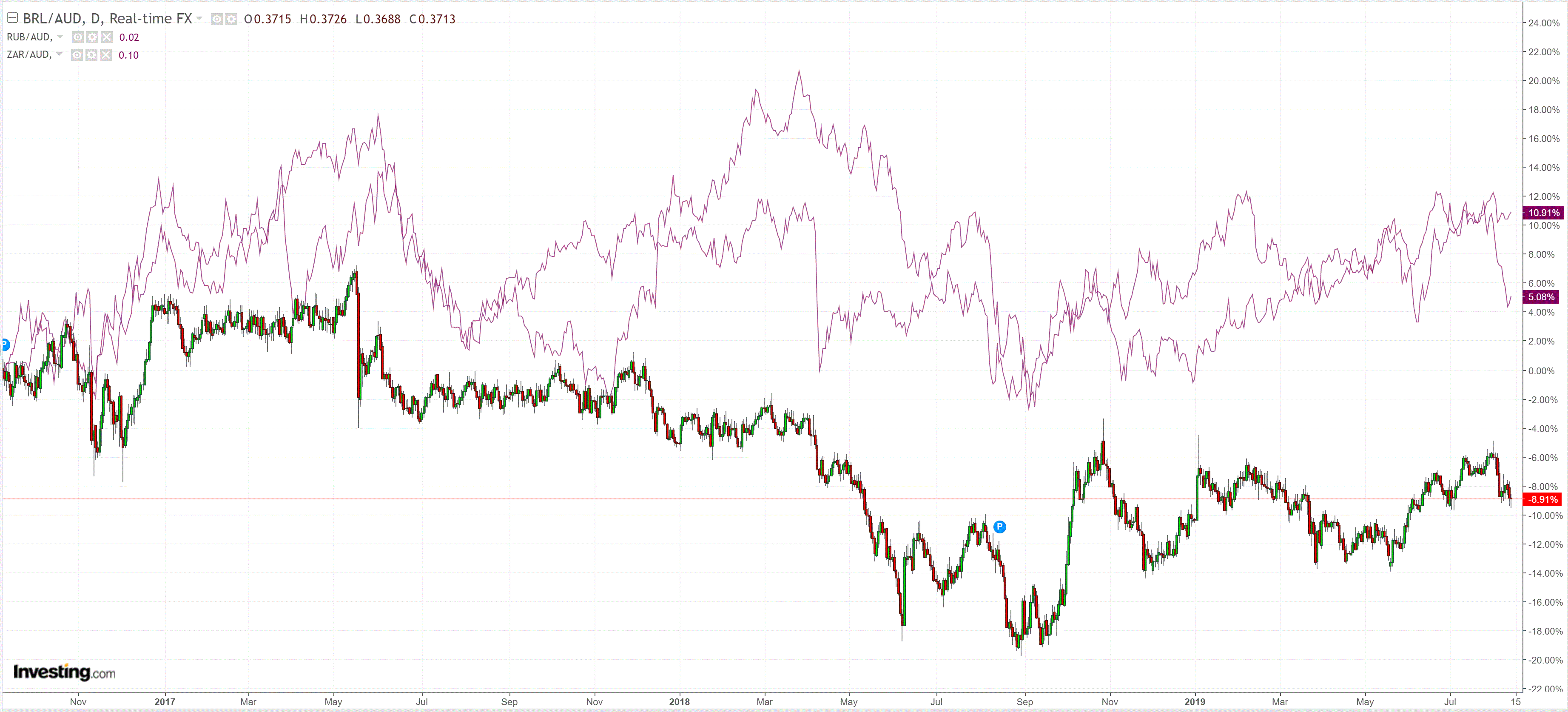 Gold gave back: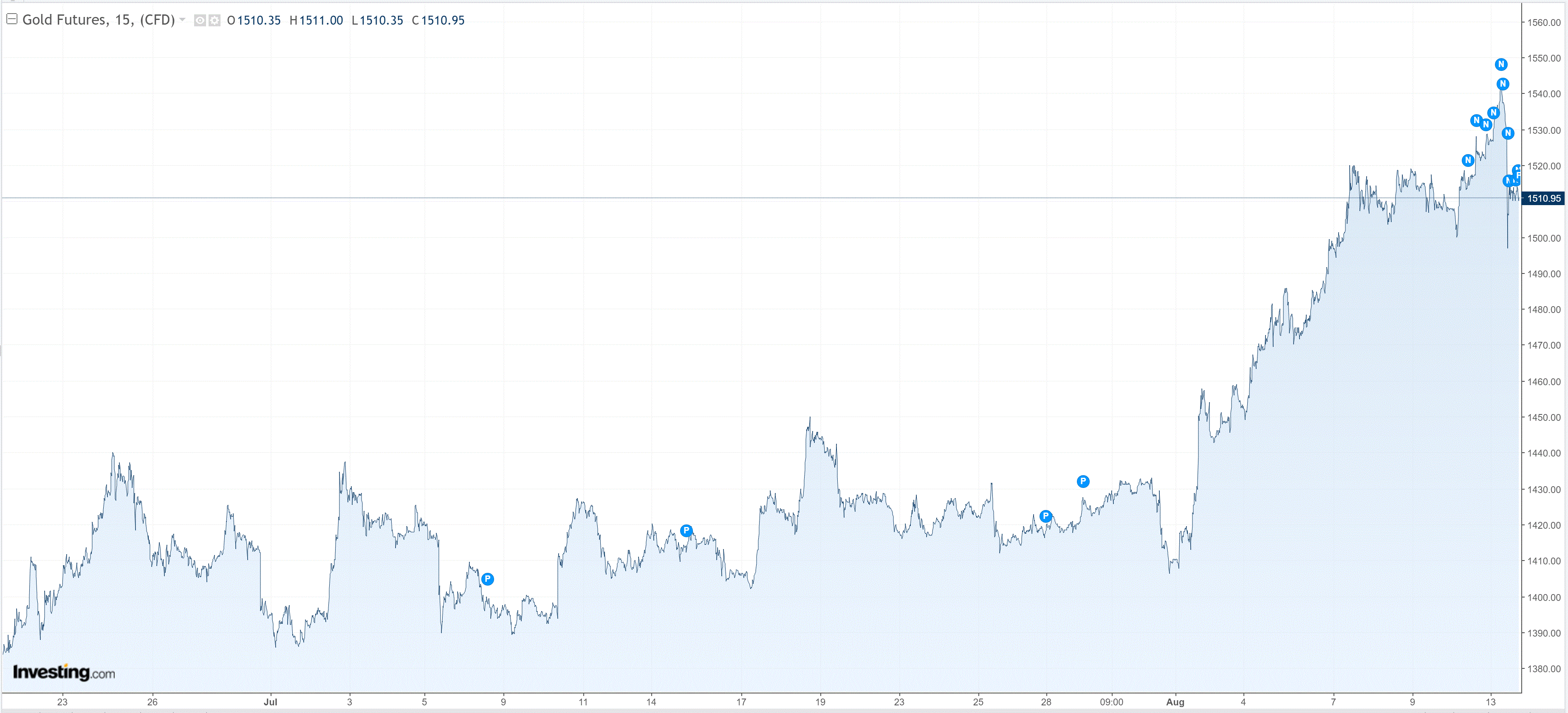 Oil surged: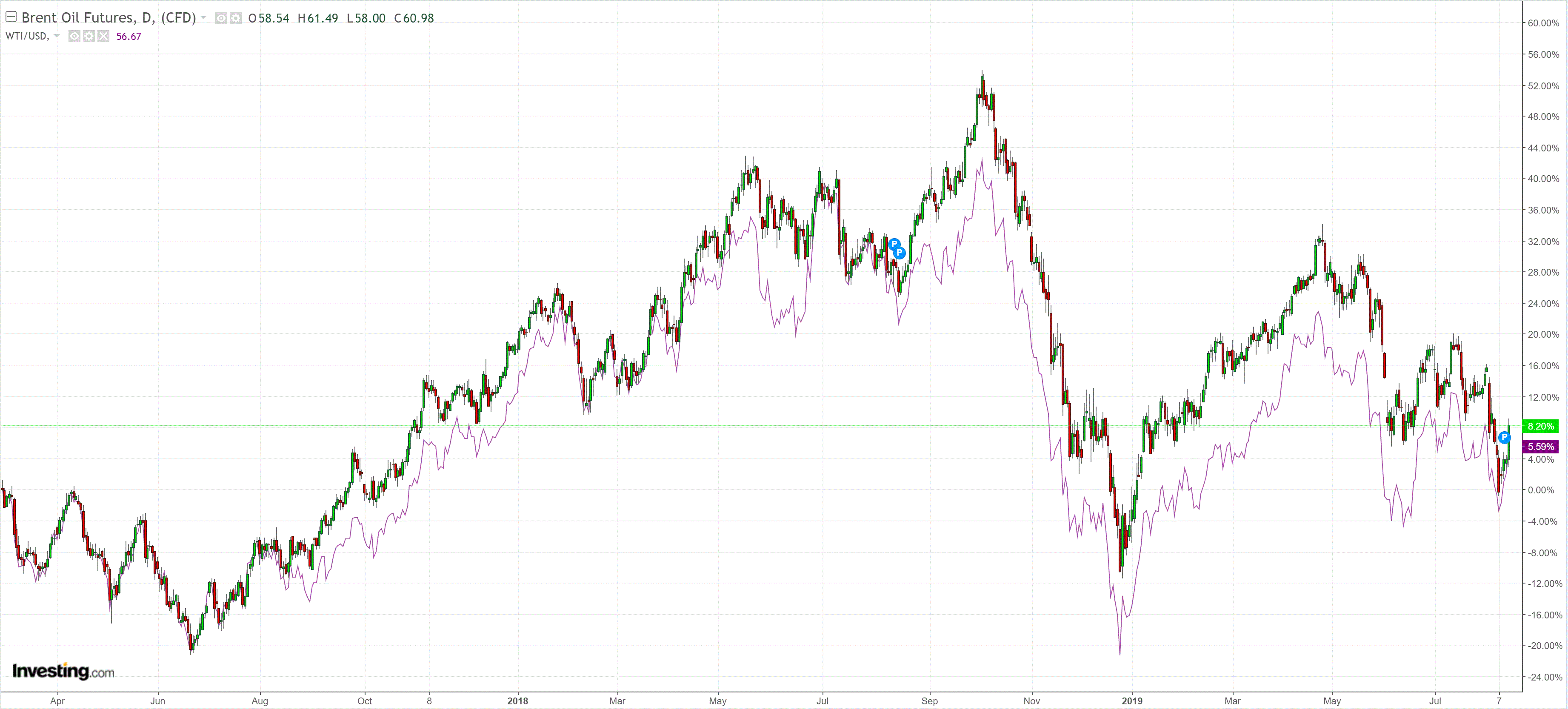 Metals firmed: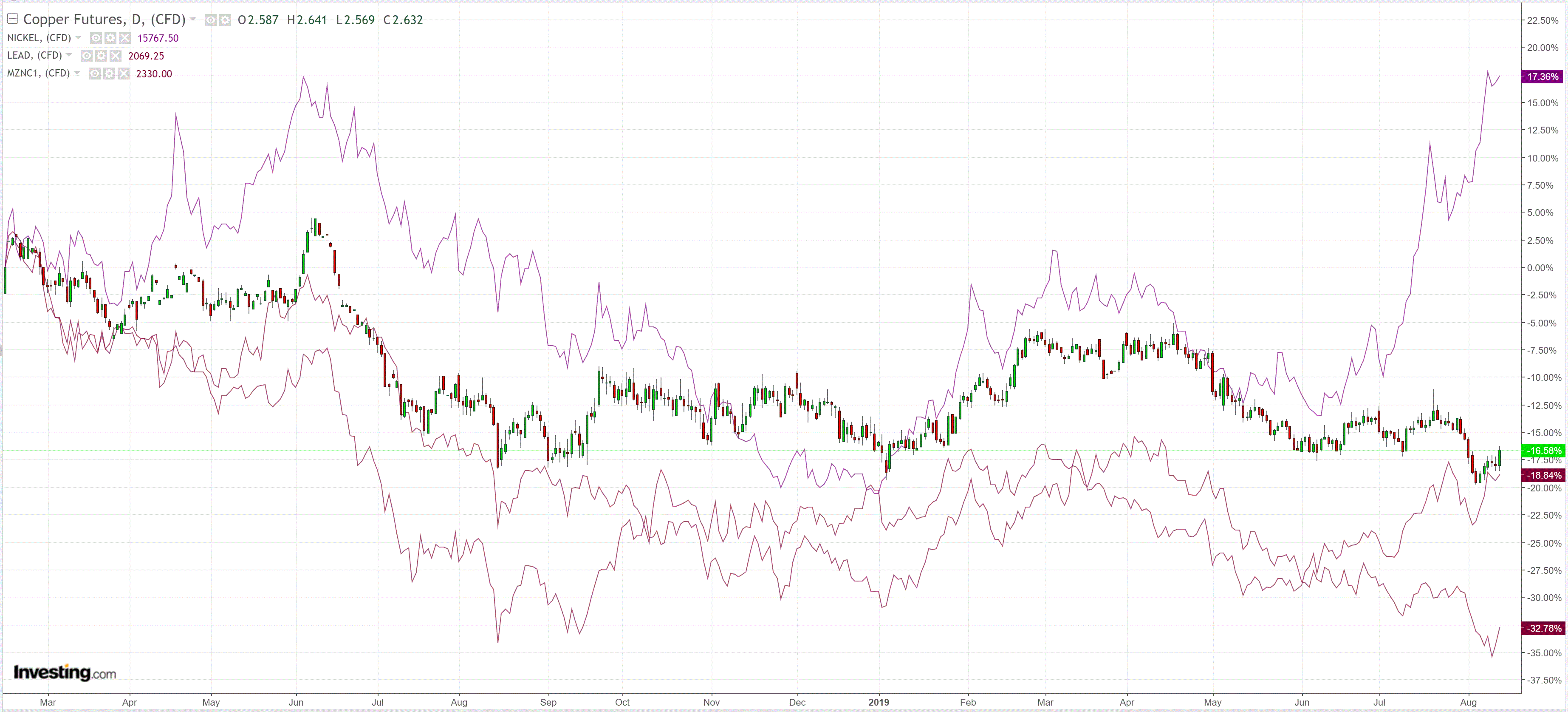 Miners too: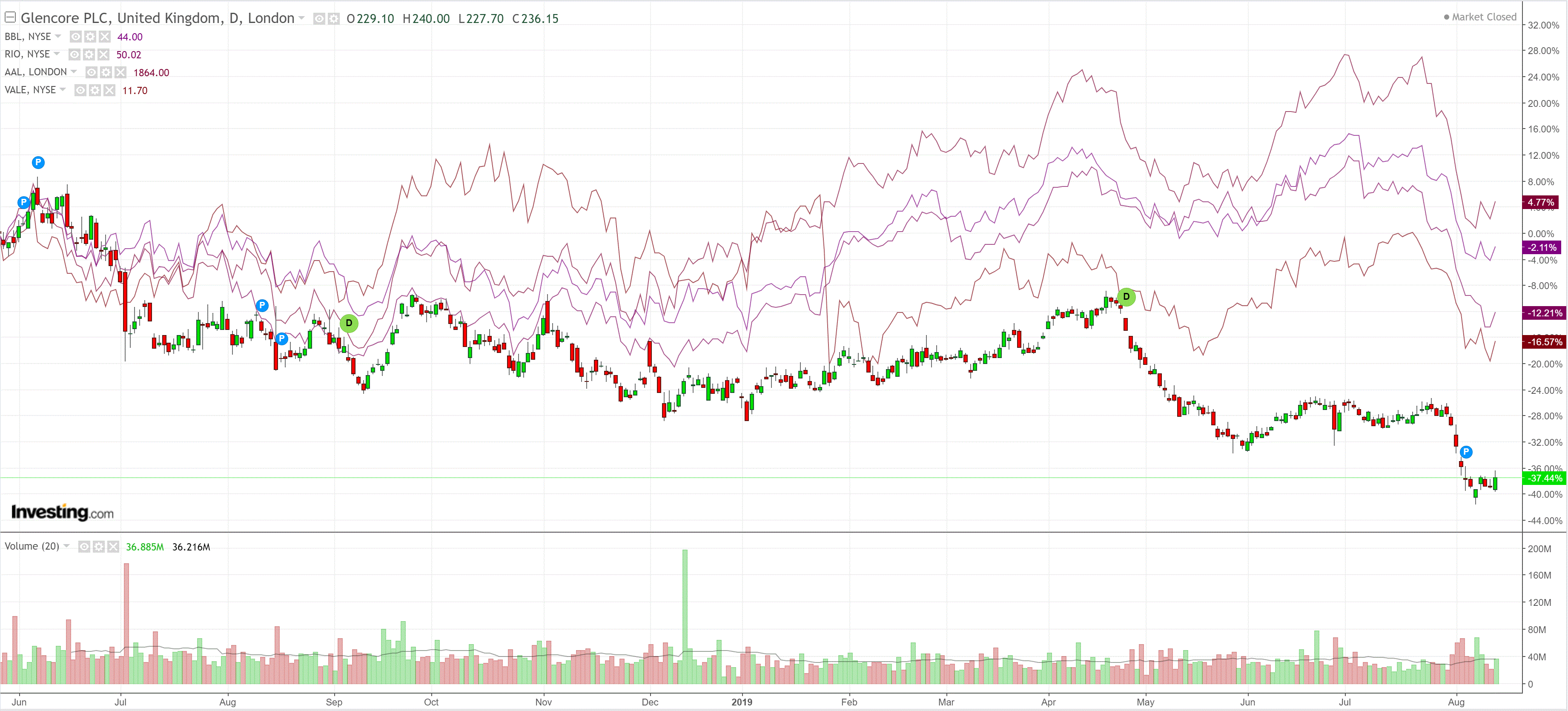 And EM stocks: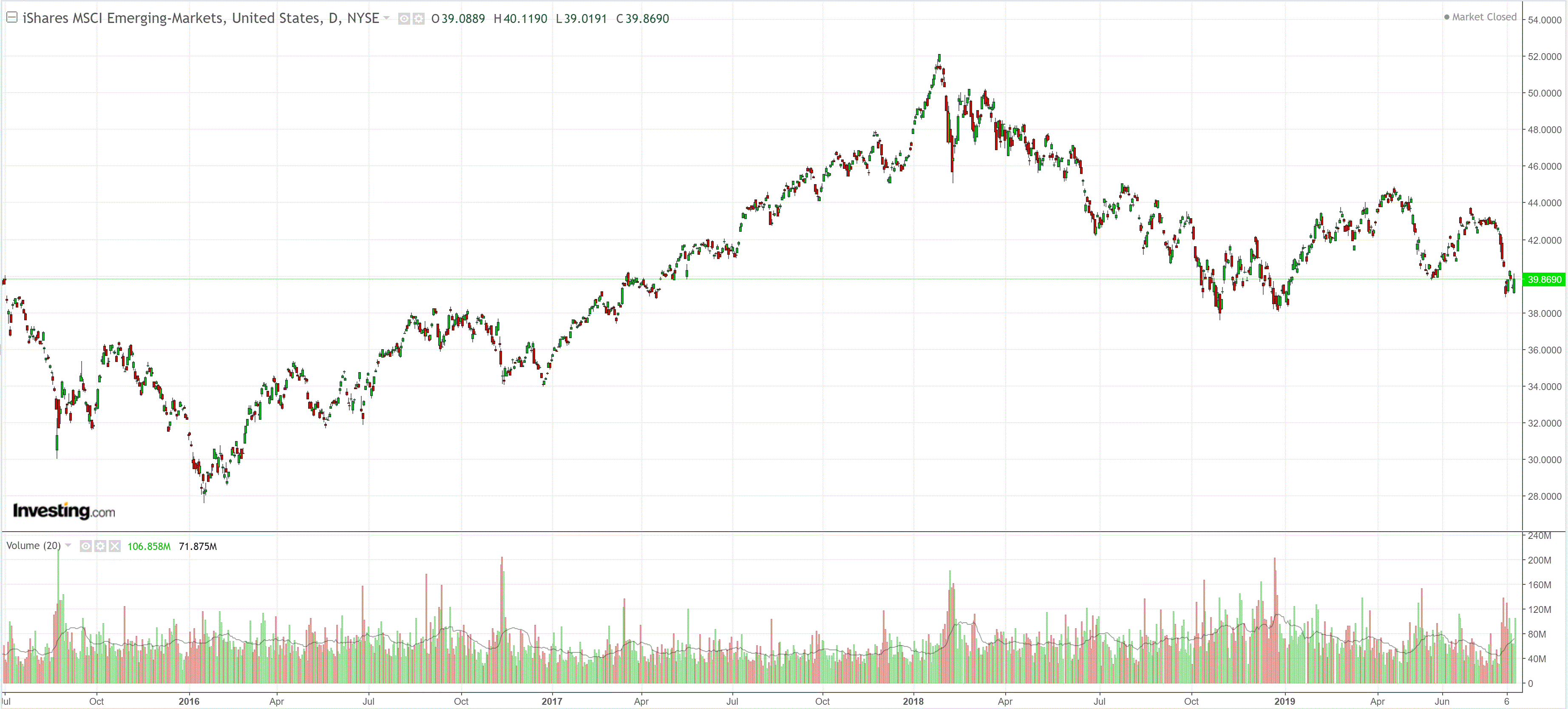 US junk was fine, EM not: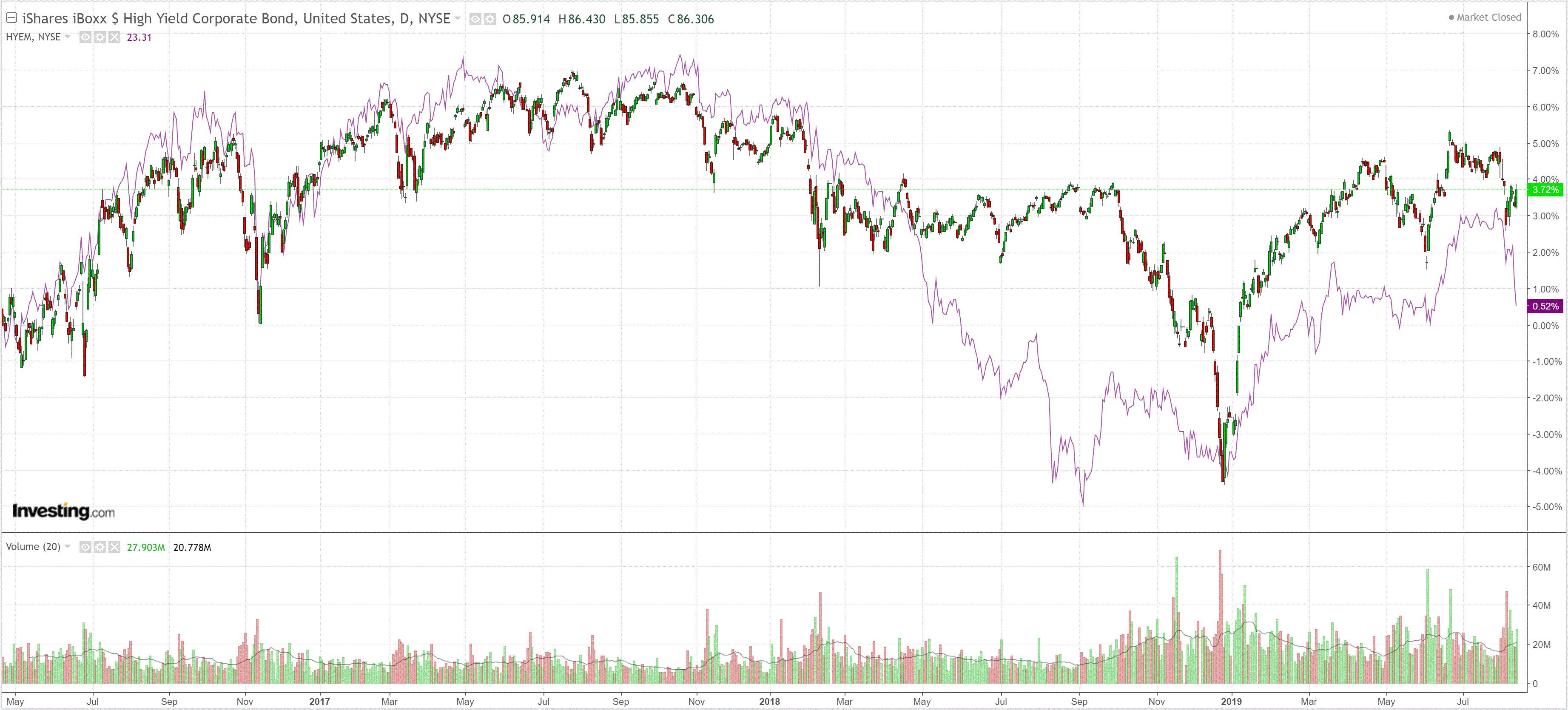 Treasuries were belted but the curve crashed again: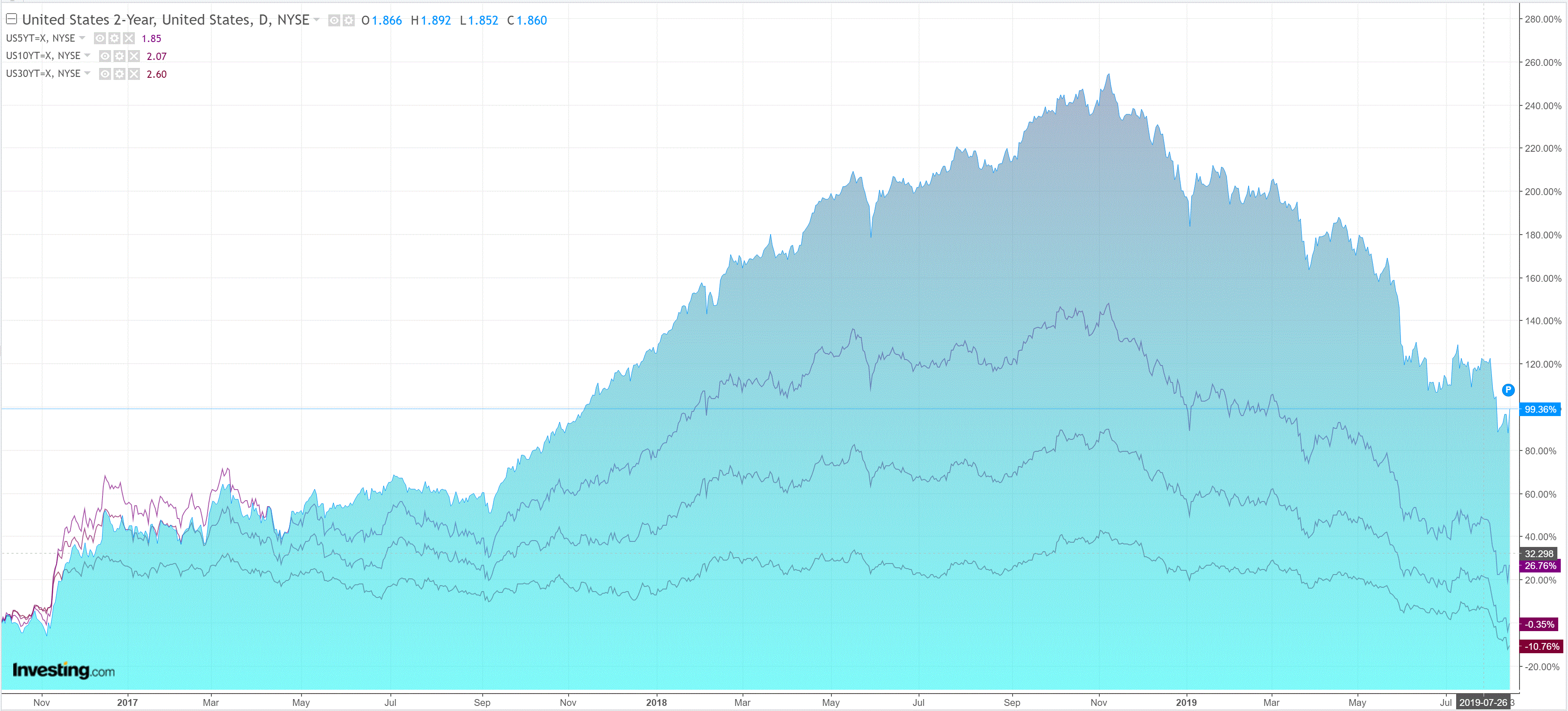 Bunds were bid: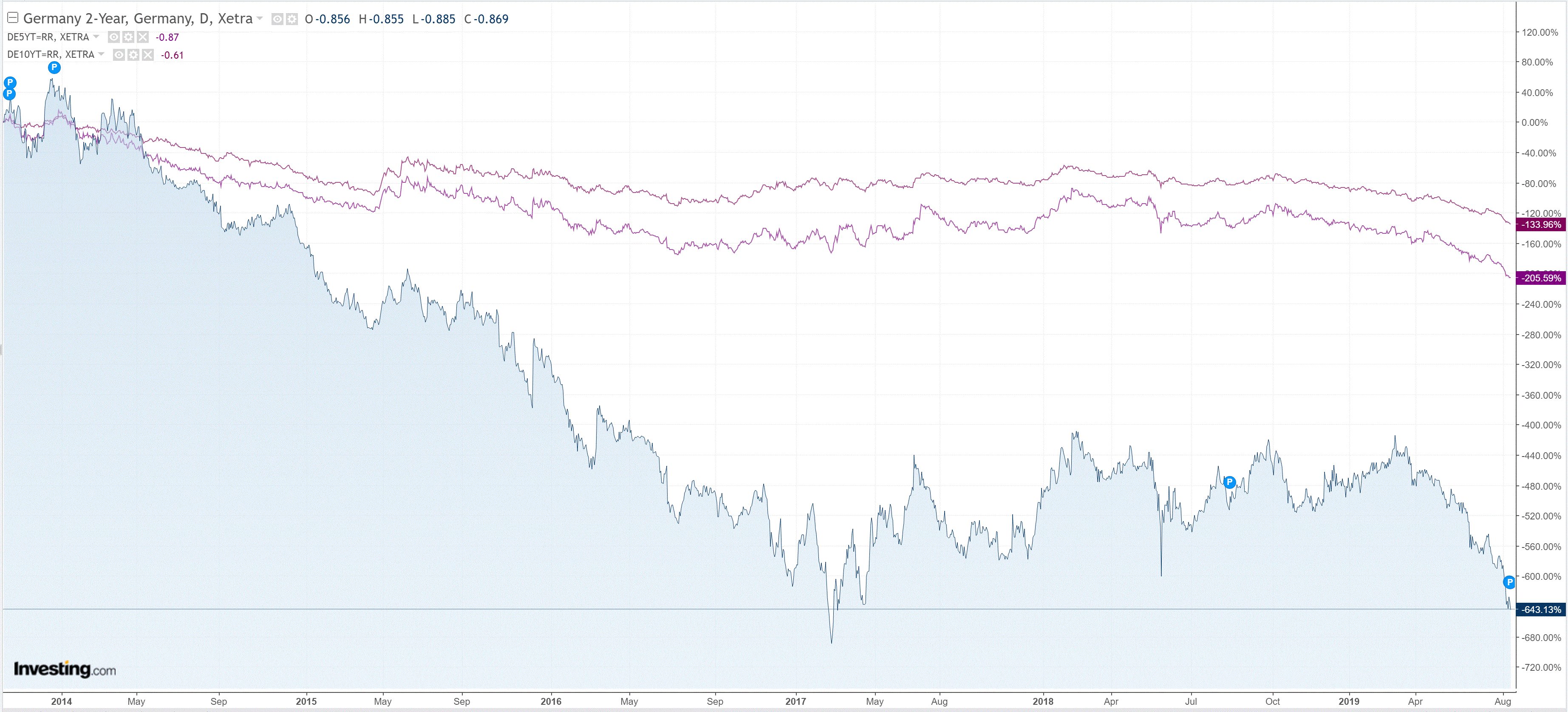 Aussie followed US: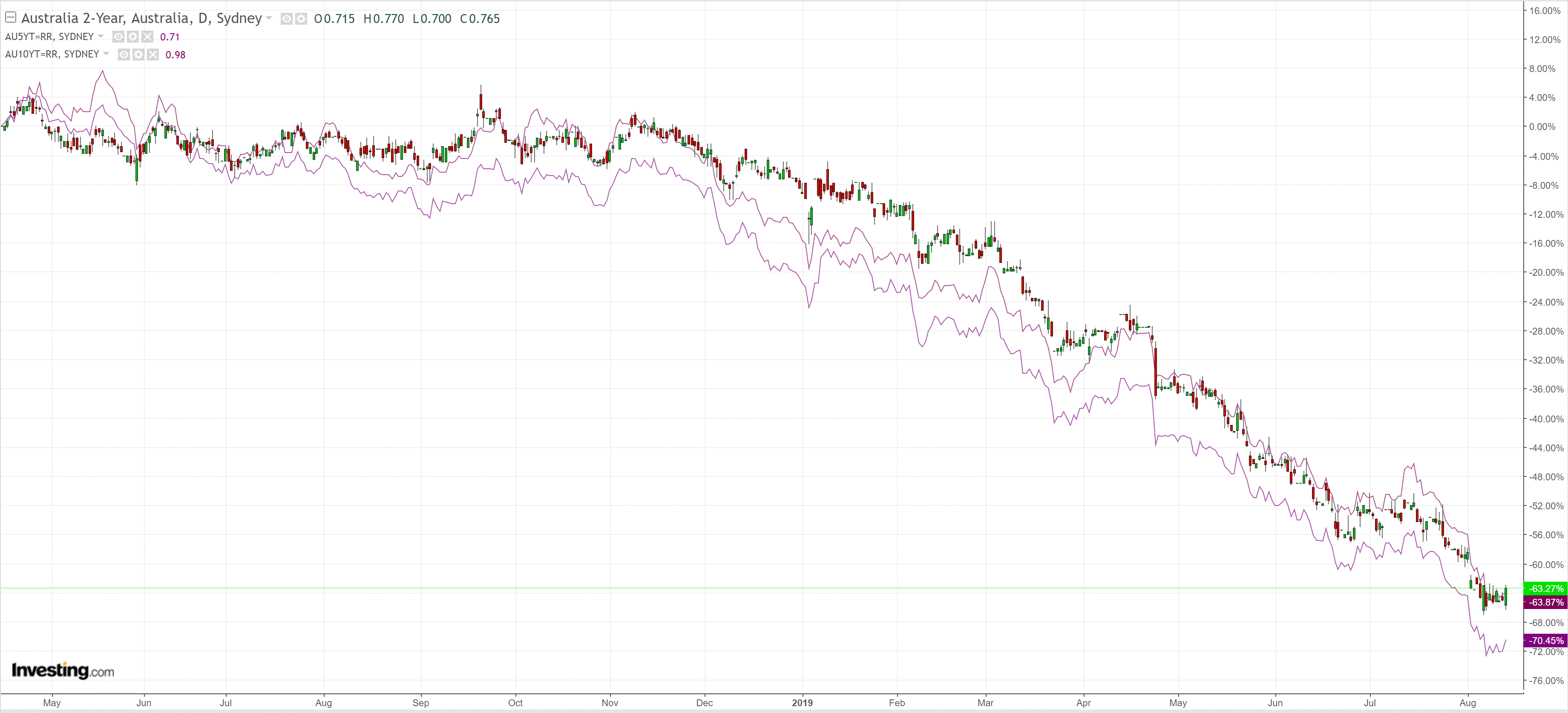 Stocks took off: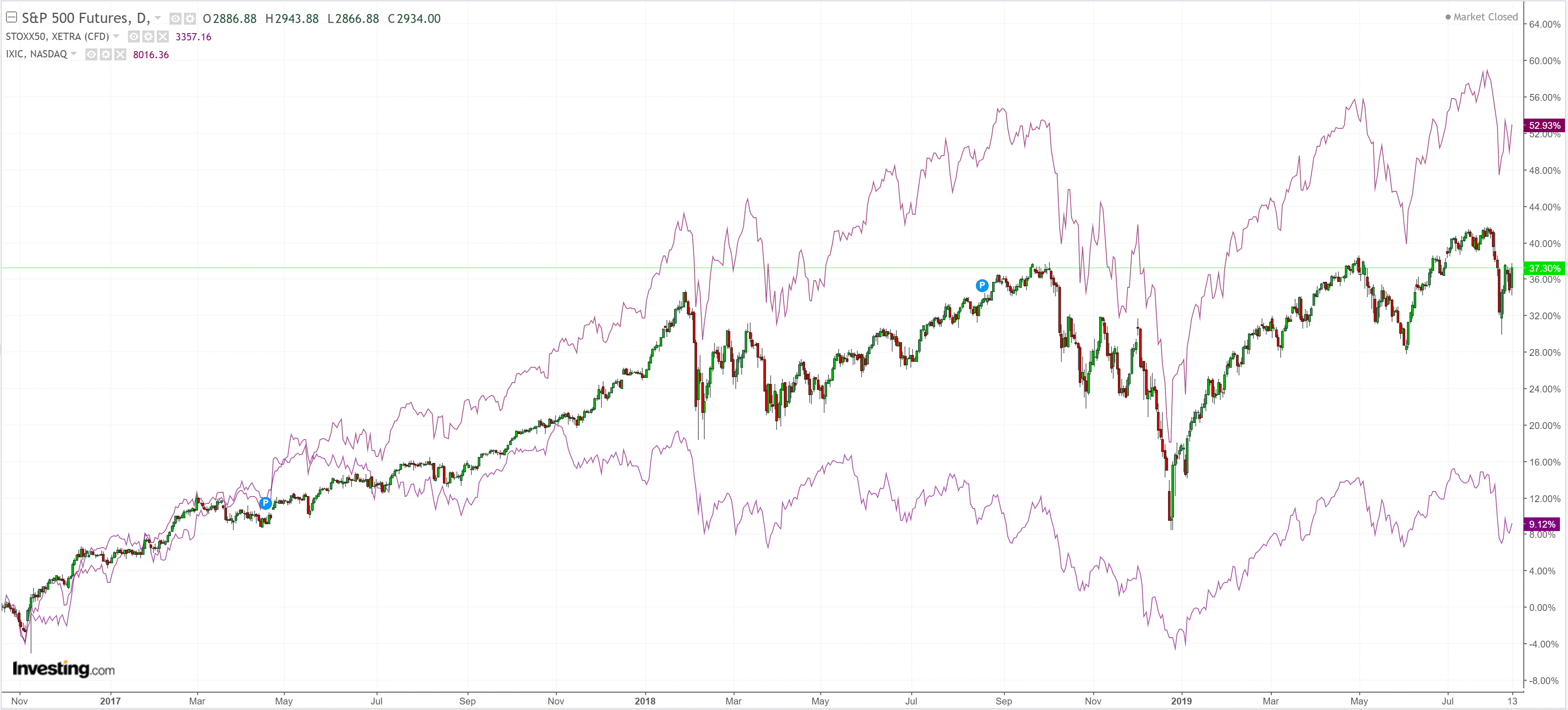 It was a Trump Xmas present, via Bloomie:
President Donald Trump bowed to pressure from U.S. businesses and concerns over the economic fallout of his trade war with China, delaying the imposition of new tariffs on a wide variety of consumer products including toys and laptops until December.

Tuesday's move to at least hit the pause button in his fight with China came as senior officials on both sides had their first phone conversation since Trump threatened the tariffs at the beginning of this month. It also cheered markets that had been growing increasingly concerned over the impact of trade tensions on a slowing global economy.

Trump said the latest conversation with China had been "productive" and that "they would really like to make a deal." Though he has often denied his tariffs have any impact on consumer prices and insists their cost is being borne by China, he also said the delay had been made "so it won't be relevant to the Christmas shopping season."
US data perhaps backed him up a little with decent inflation:
According to the Federal Reserve Bank of Cleveland, the median Consumer Price Index rose 0.3% (3.4% annualized rate) in July. The 16% trimmed-mean Consumer Price Index also rose 0.3% (3.3% annualized rate) during the month. The median CPI and 16% trimmed-mean CPI are measures of core inflation calculated by the Federal Reserve Bank of Cleveland based on data released in the Bureau of Labor Statistics' (BLS) monthly CPI report.

Earlier today, the BLS reported that the seasonally adjusted CPI for all urban consumers rose 0.3% (4.1% annualized rate) in July. The CPI less food and energy also rose 0.3% (3.6% annualized rate) on a seasonally adjusted basis.
All that matters to the Fed is that green line.
Meanwhile, in Europe, the Germans are getting worse:
The ZEW Indicator of Economic Sentiment for Germany plunged 19.6 points from a month earlier to -44.1 in August 2019, the lowest reading since December 2011 and below market expectations of -28.5. The most recent escalation in the trade dispute between the US and China, the risk of competitive devaluations, and the increased likelihood of a no-deal Brexit place additional pressure on the already weak economic growth. This will most likely put a further strain on the development of German exports and industrial production. Meanwhile, the assessment of the economic situation in Germany worsened considerably by 12.4 points to -13.5 in August. Zew Economic Sentiment Index in Germany averaged 21.62 from 1991 until 2019, reaching an all time high of 89.60 in January of 2000 and a record low of -63.90 in July of 2008.
Europe is in recession. The US still has and inflation pulse. China is slowing fast and its politics fraying. These are hardly bullish signals for the Australian dollar.
One day's Trump Xmas present doesn't change a thing. AUD down!
David Llewellyn-Smith is Chief Strategist at the MB Fund and MB Super. David is the founding publisher and editor of MacroBusiness and was the fouding publisher and global economy editor of The Diplomat, the Asia Pacific's leading geo-politics and economics portal.

He is also a former gold trader and economic commentator at The Sydney Morning Herald, The Age, the ABC and Business Spectator. He is the co-author of The Great Crash of 2008 with Ross Garnaut and was the editor of the second Garnaut Climate Change Review.
Latest posts by Houses and Holes (see all)