See the latest Australian dollar analysis here:
Just to add salt to trade war wounds, DXY us right at the breakout line as EUR breaks down. CNY bounced: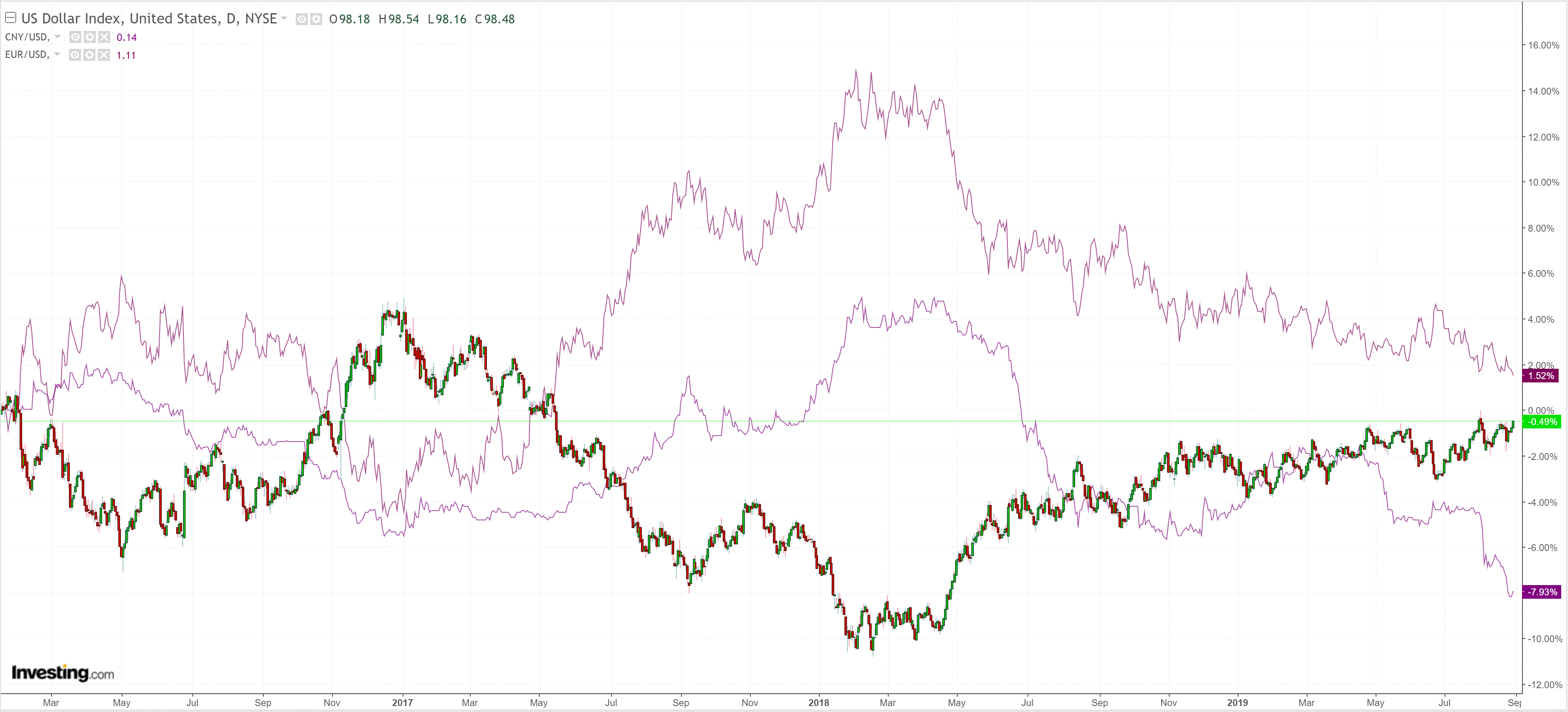 The Australian dollar hit a 20 year closing low: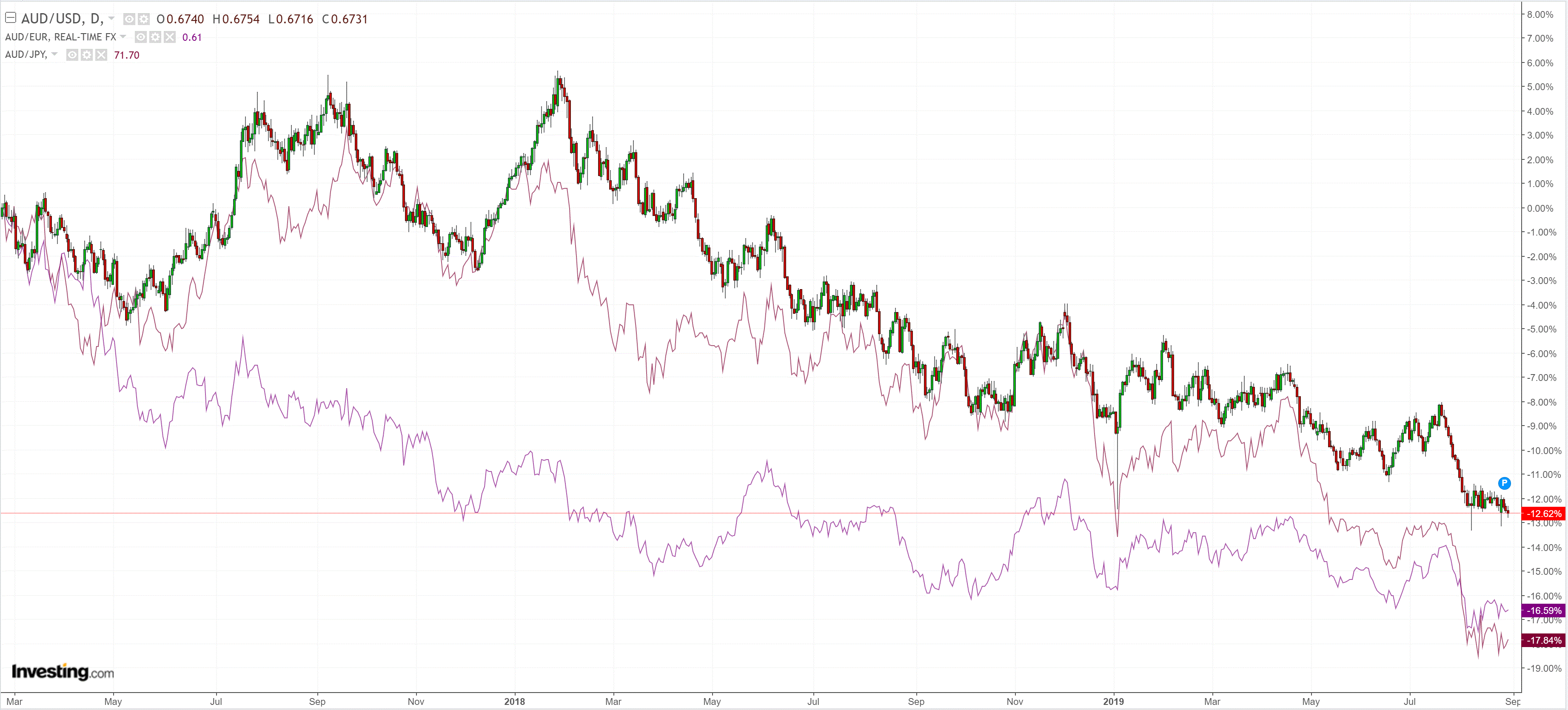 It was much weaker than commodity EMs: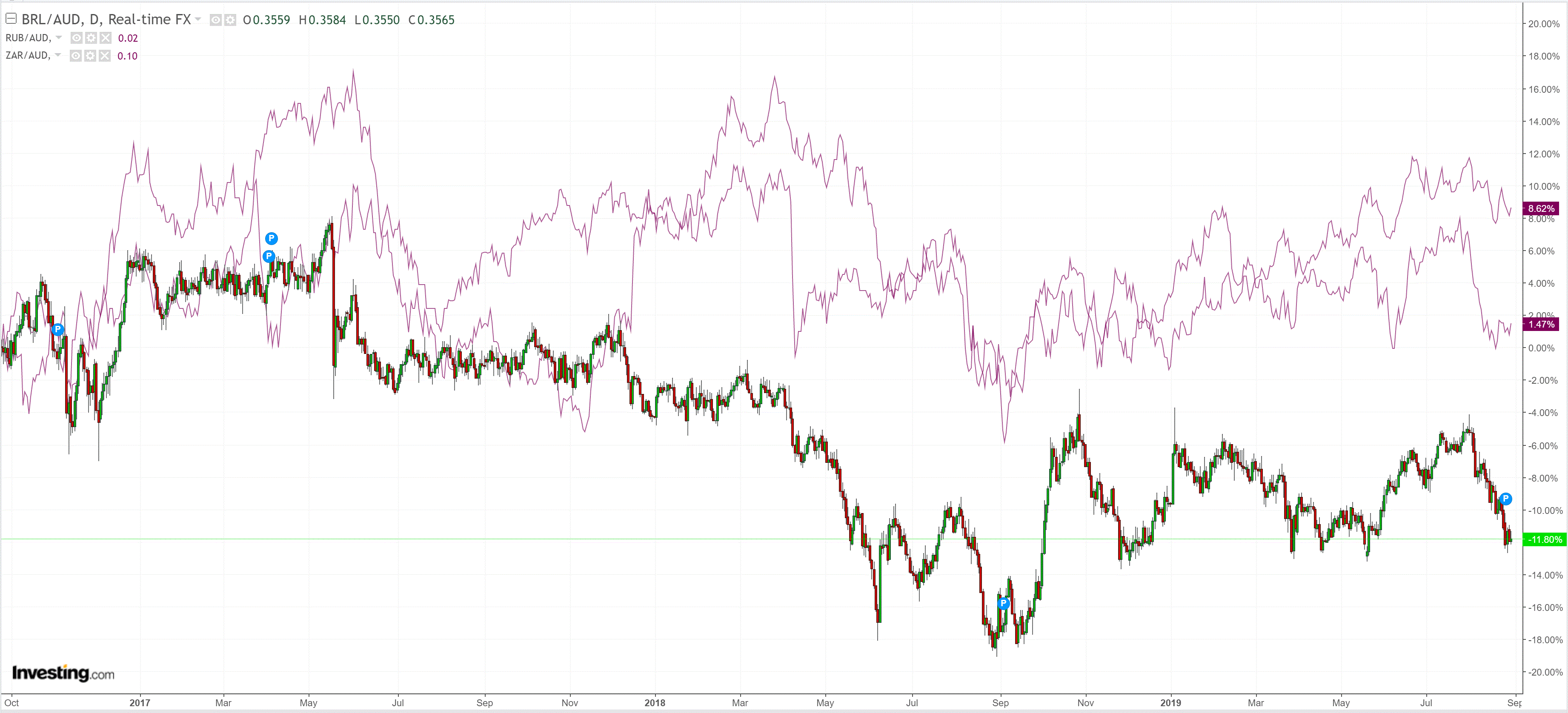 Gold sagged: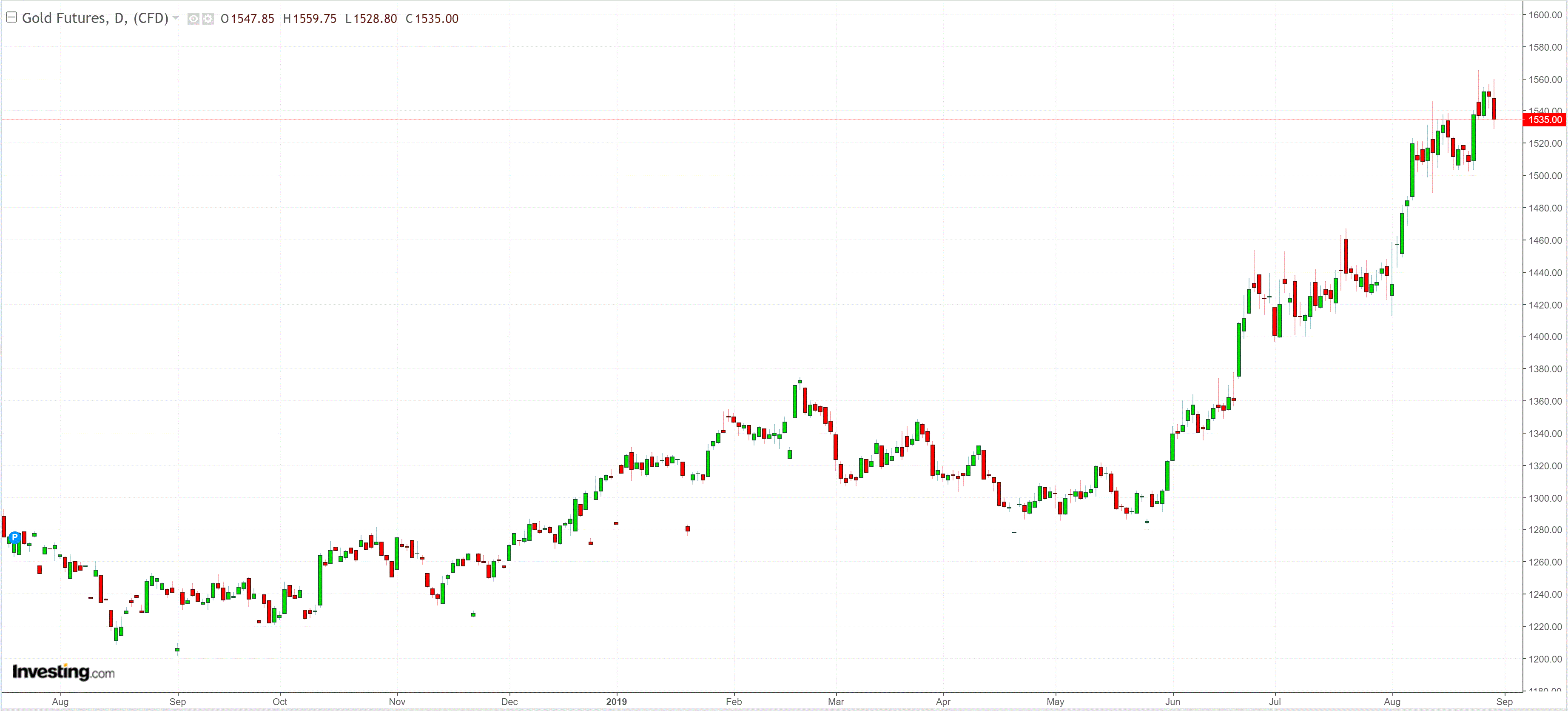 Oil firmed: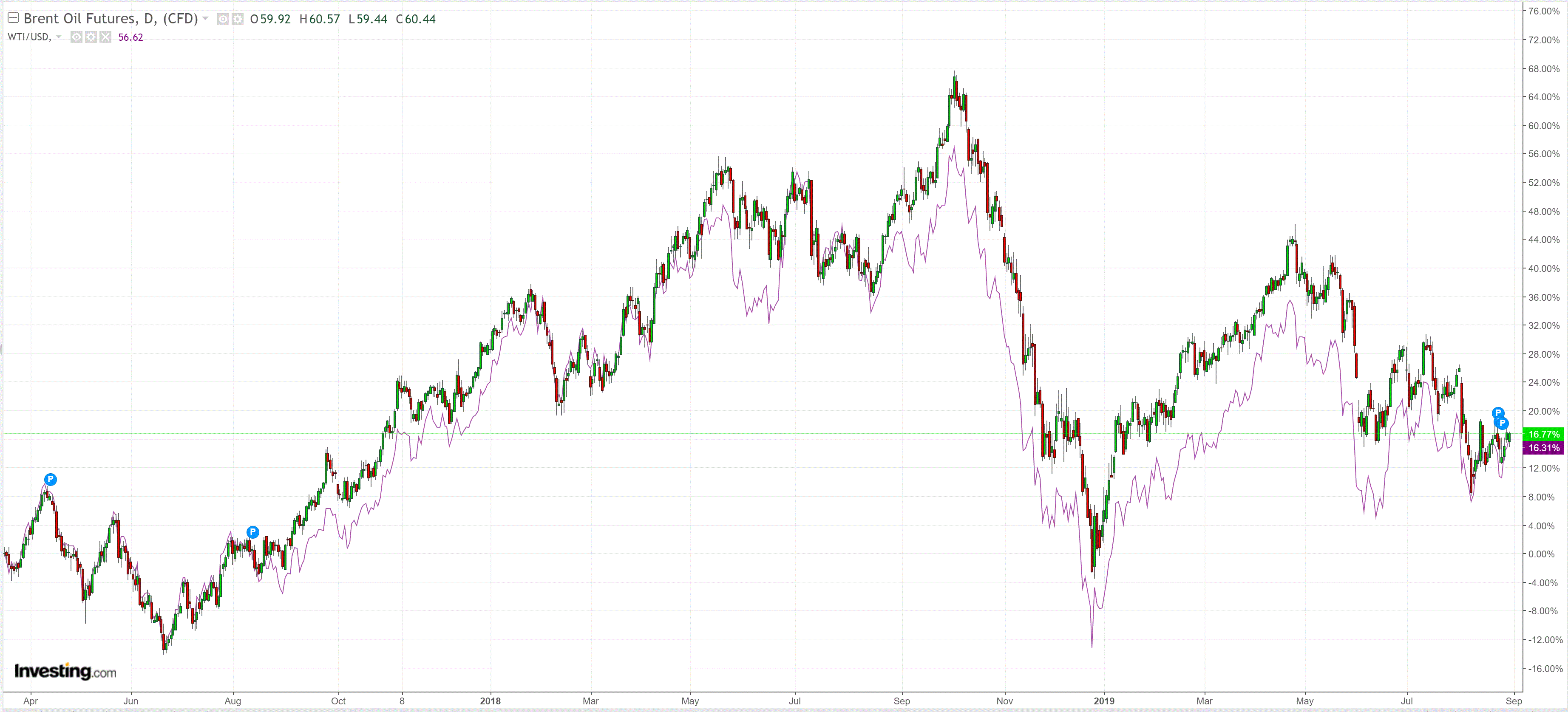 Metals split the difference: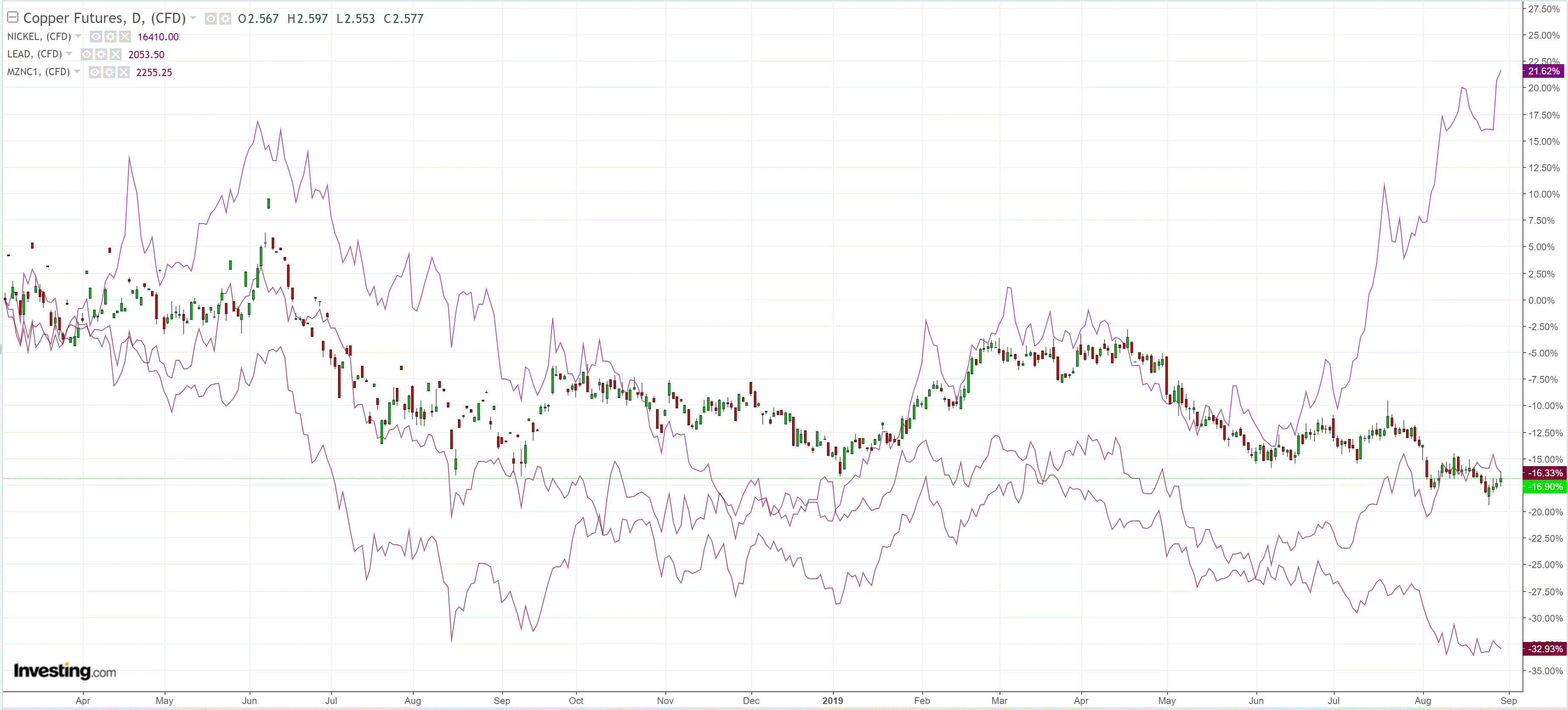 Big miners dead cat bounced: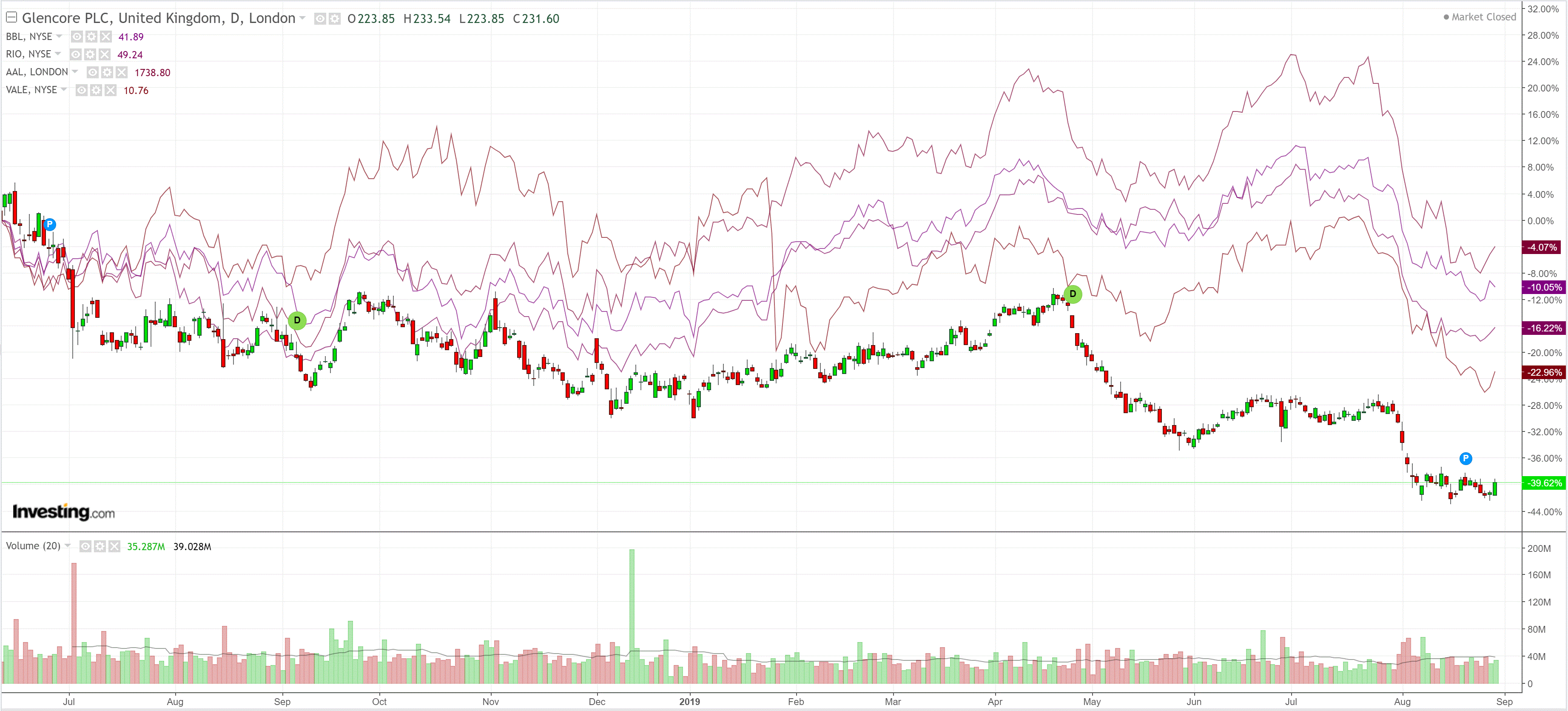 EM stocks firmed: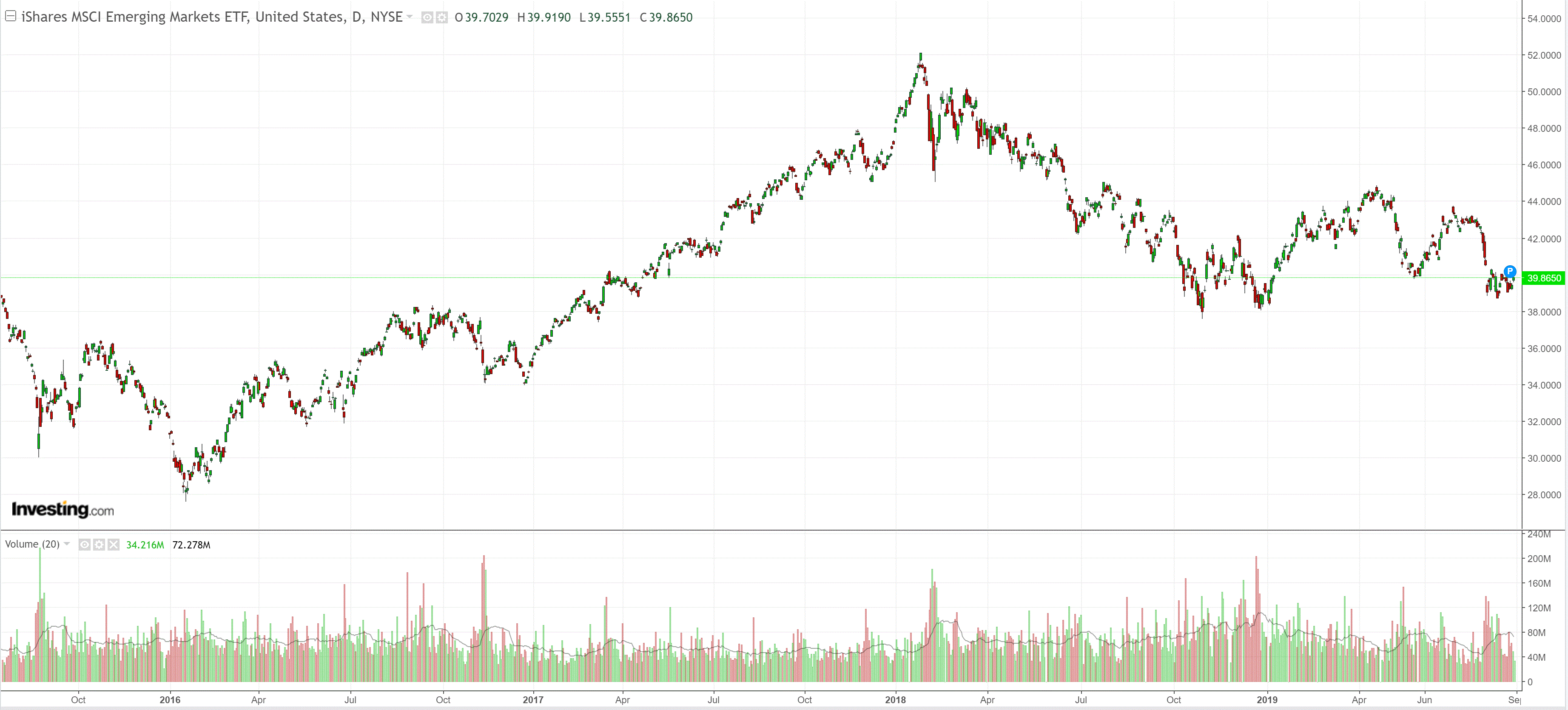 US junk lifted but EM sank: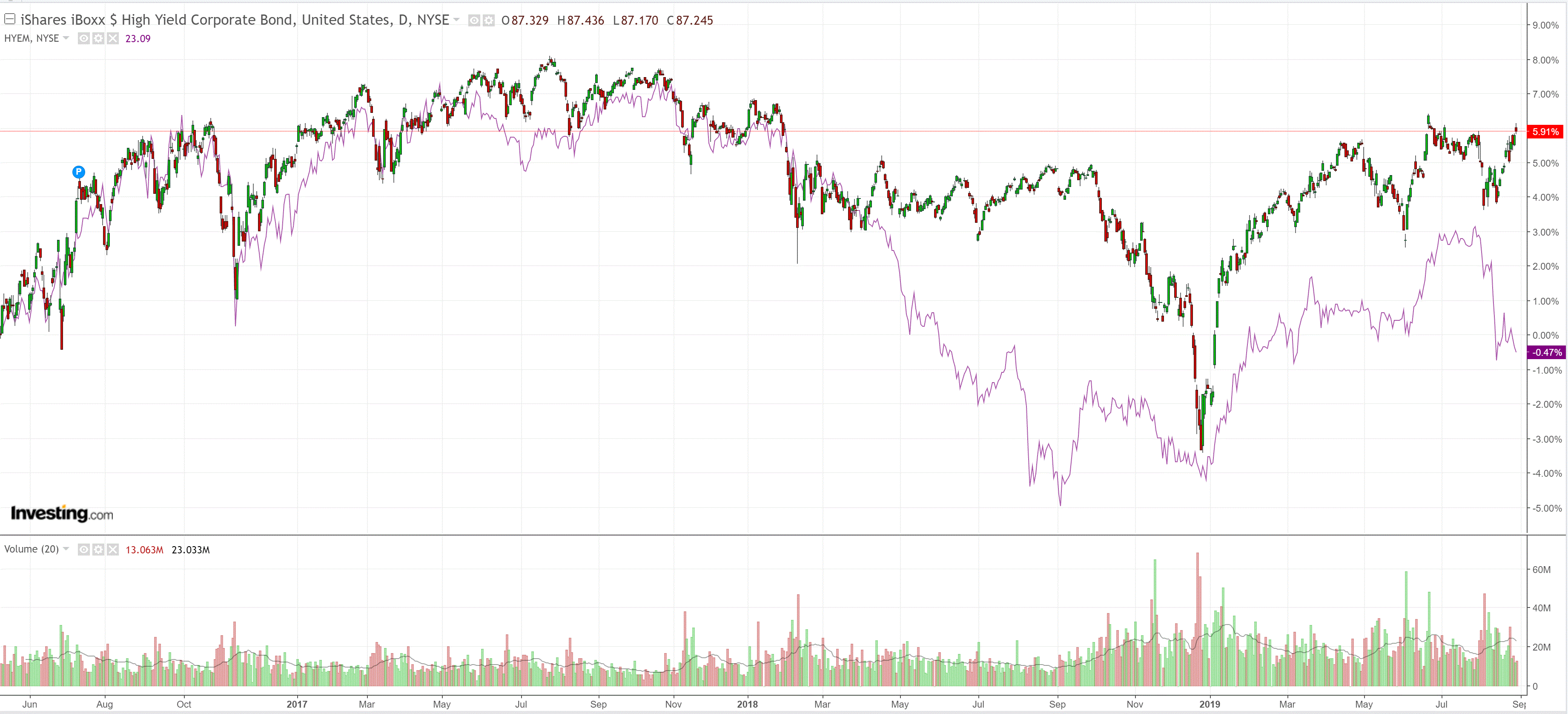 Treasuries were sold: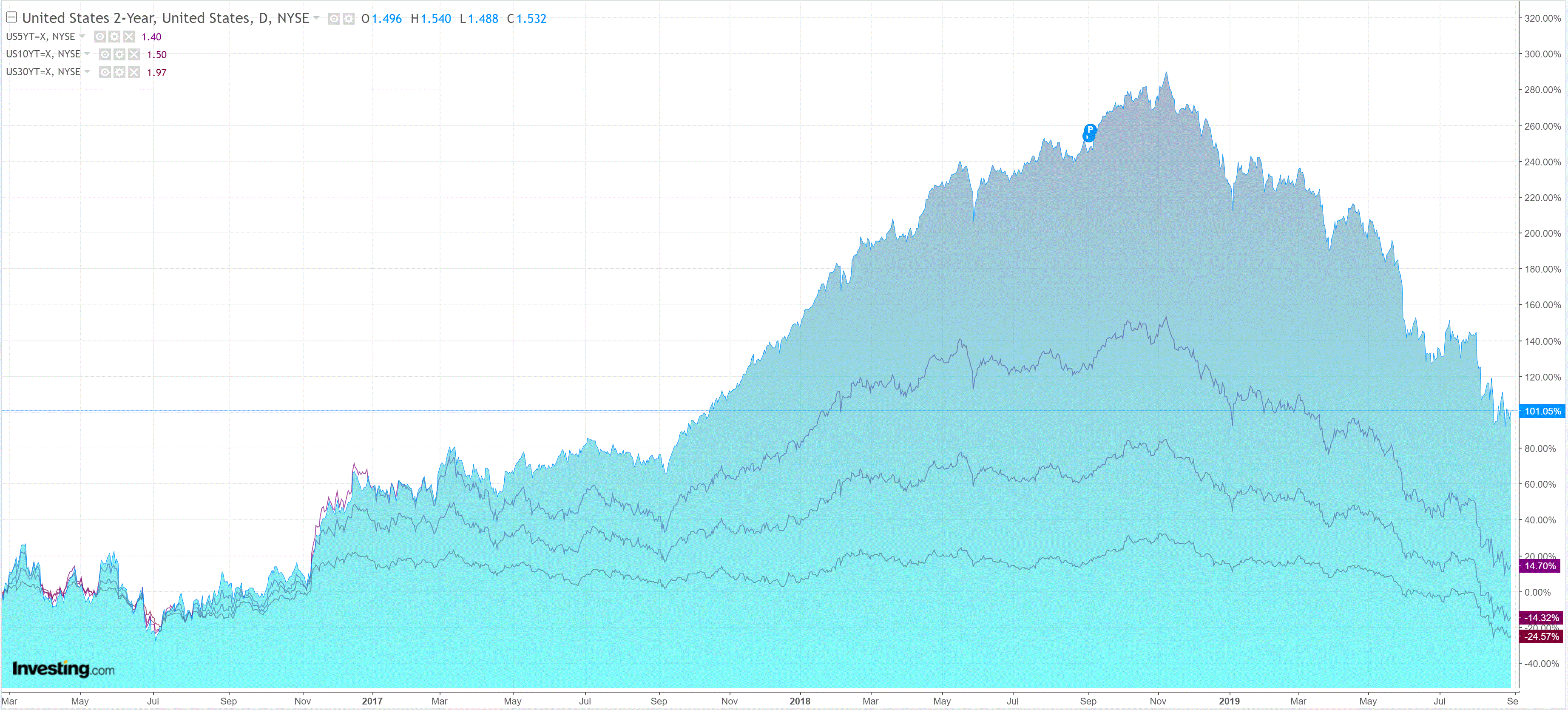 But bunds bought: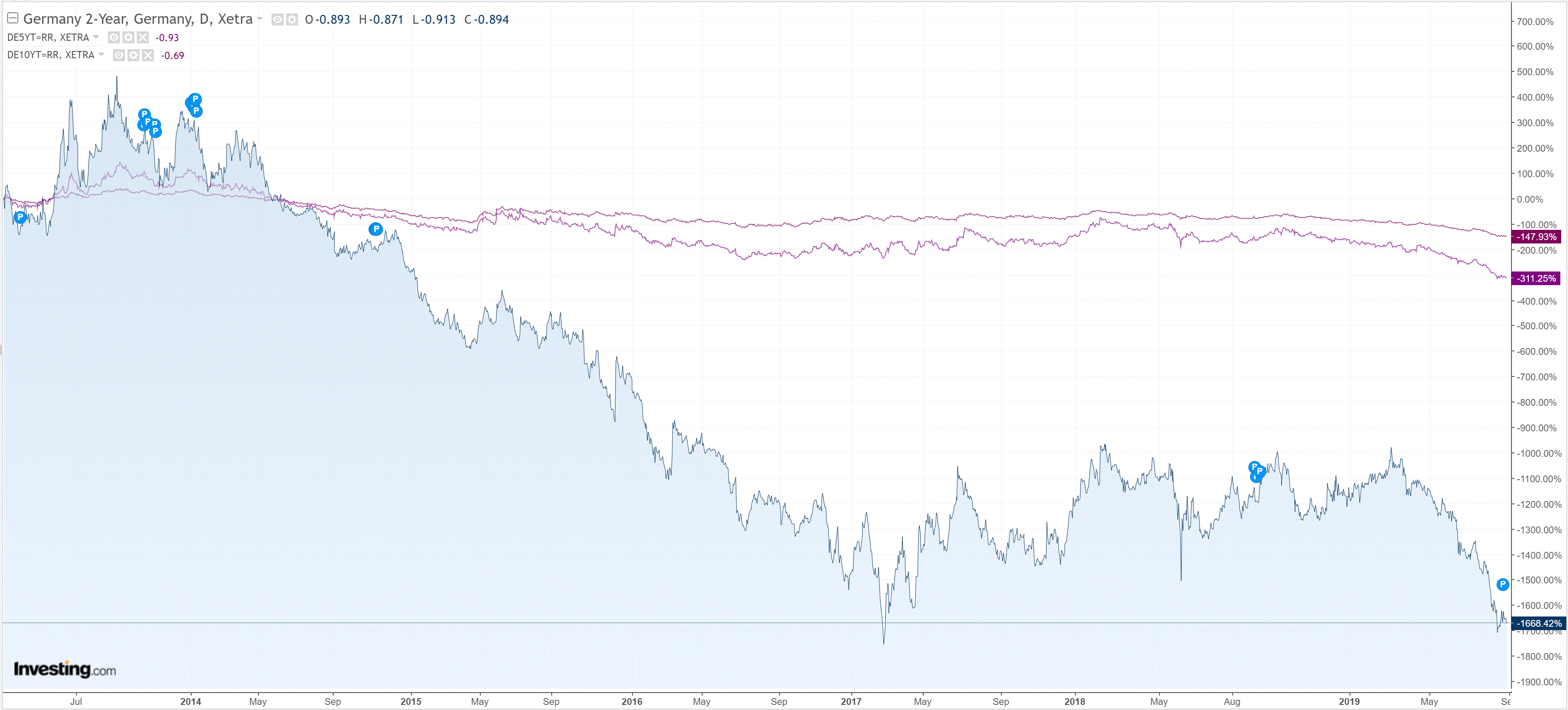 Aussie bonds faded: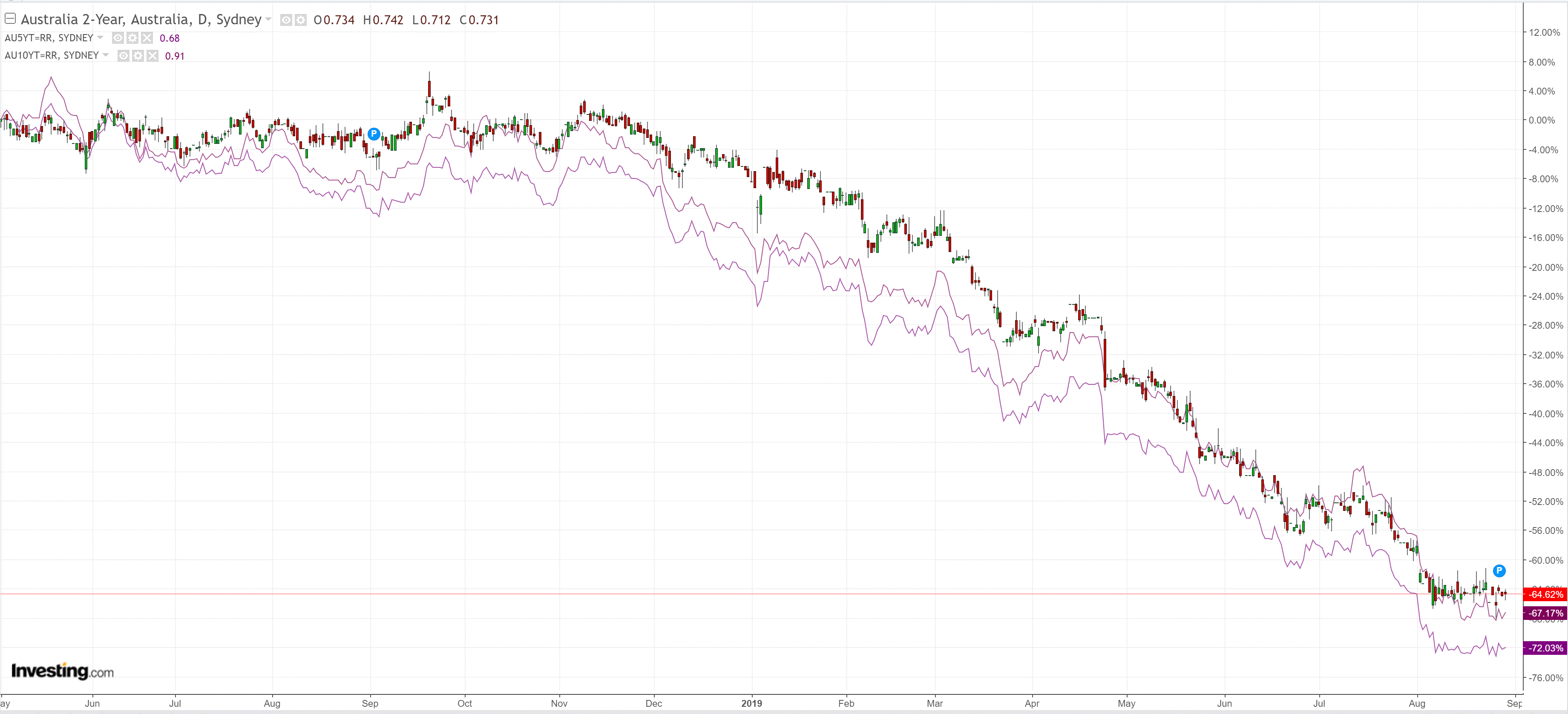 Stocks took off: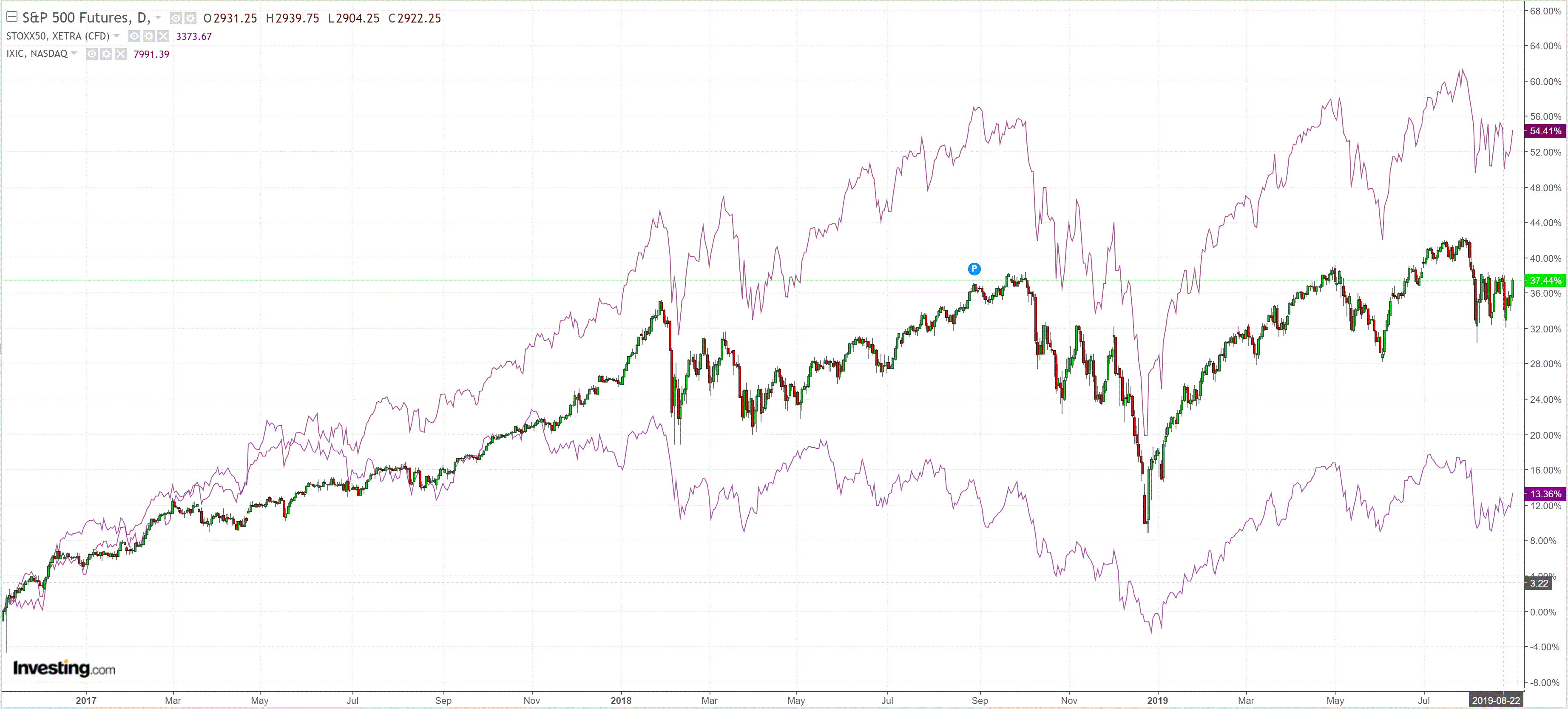 Via Sinocism:
Ministry of Commerce spokesman Gao Feng's comments about holding off on further retaliation towards US tariffs excited markets this morning. I am not sure Gao's comments signal any softening, and maybe the recent RMB drop has mitigated the short-term need for another response from Beijing, but when things look so dark any slight glimmer of hope gets magnified, especially in the days before a major US holiday (Labor Day) when most traders are on vacation and market volume is usually light.

There is still talk that Liu He and Zhong Shan will come to DC in September. Nothing is confirmed but I am hearing the week of September 16 is the likely window for a visit. It is positive if he comes though as we saw with the Lighthizer and Mnuchin's visit to Beijing in August just showing up does not mean there will be progress. The Chinese have been very clear they see this as a process of fighting and talking, and are comfortable doing both simultaneously.

As for President Trump's claim of phone calls last weekend, CNN reports they did not happen:

Though Trump and Treasury Secretary Steven Mnuchin insisted there had been "communication," aides privately conceded the phone calls Trump described didn't happen they way he said they did. Instead, two officials said Trump was eager to project optimism that might boost markets, and conflated comments from China's vice premier with direct communication from the Chinese. 

I had heard that when told of Liu He's "calm" comments he confused "calm" with "call".

The annual rotation of PLA troops in and out of Hong Kong last night has triggered jitters. Xinhua called it normal, though there are indications and rumors that there are now more PLA forces, PAP forces and equipment in Hong Kong than there were yesterday. The official statements in previous years specified that the number of forces and equipment had not changed as a result of the rotation (部队轮换后,驻军在香港特别行政区的部队员额和装备数量保持不变). This year's statement did not include that language and the Ministry of Defense spokesperson dodged a question about the discrepancy.

Folks I know who are paying close attention are worried this weekend's protests could be a watershed, given the holiday in the US and the time between the weekend and the October 1 celebration. I hope they are wrong.
That was enough to trigger the big risk on trade. Hardly long term thinking!
Anyways, the major observation for the evening is that for the second day the AUD has behaved very atypically amid the returning risk bid. It appears to have sunk in that Aussie GDP is in trouble.
As well, the US out-performance trade continues to exacerbate that further. The US economy is undoubtedly softening amid the supply side: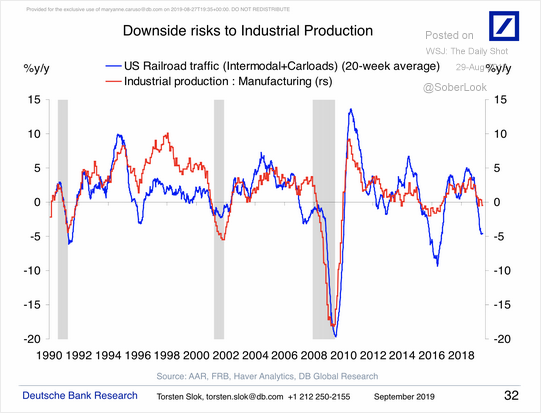 And demand side: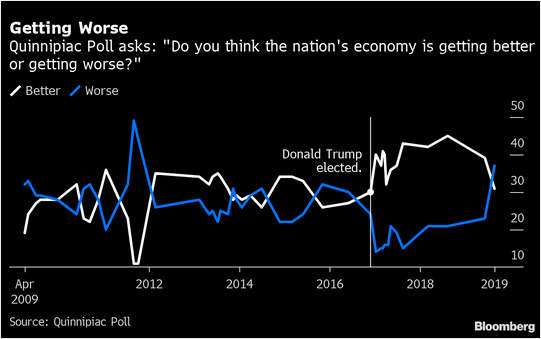 Despite huge fiscal spending: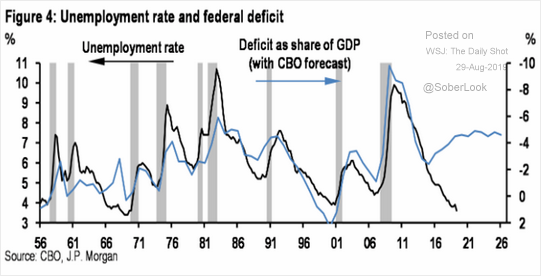 But the core of Europe is much worse with inflation disappearing:
German inflation slowed in August and unemployment rose, data showed on Thursday, adding to signs that Europe's largest economy is running out of steam and cementing expectations of a new European Central Bank stimulus package next month.

Consumer prices, harmonized with inflation data from other European Union countries (HICP), rose 1.0% year-on-year after an increase of 1.1% in July, the Federal Statistics Office said.
Jobs going: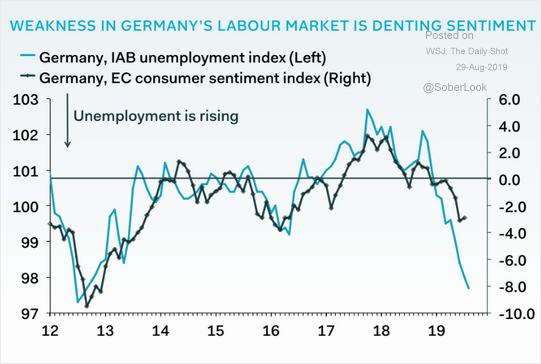 While Berlin strokes its surplus: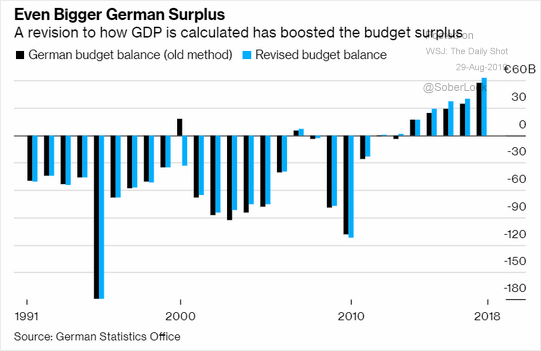 An ECB bazooka is on its way as the Fed is held up by fiscal, a stronger labour market and tariff-based  inflation boosts.
Even as we get better trade war news now, a break out in DXY ensures further AUD falls as our own growth sinks to forty year lows.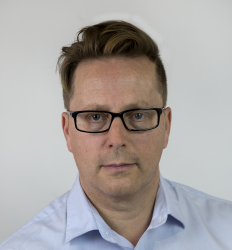 Latest posts by David Llewellyn-Smith
(see all)