See the latest Australian dollar analysis here:
DXY was down a little last night as EUR bounced. CNY is weak: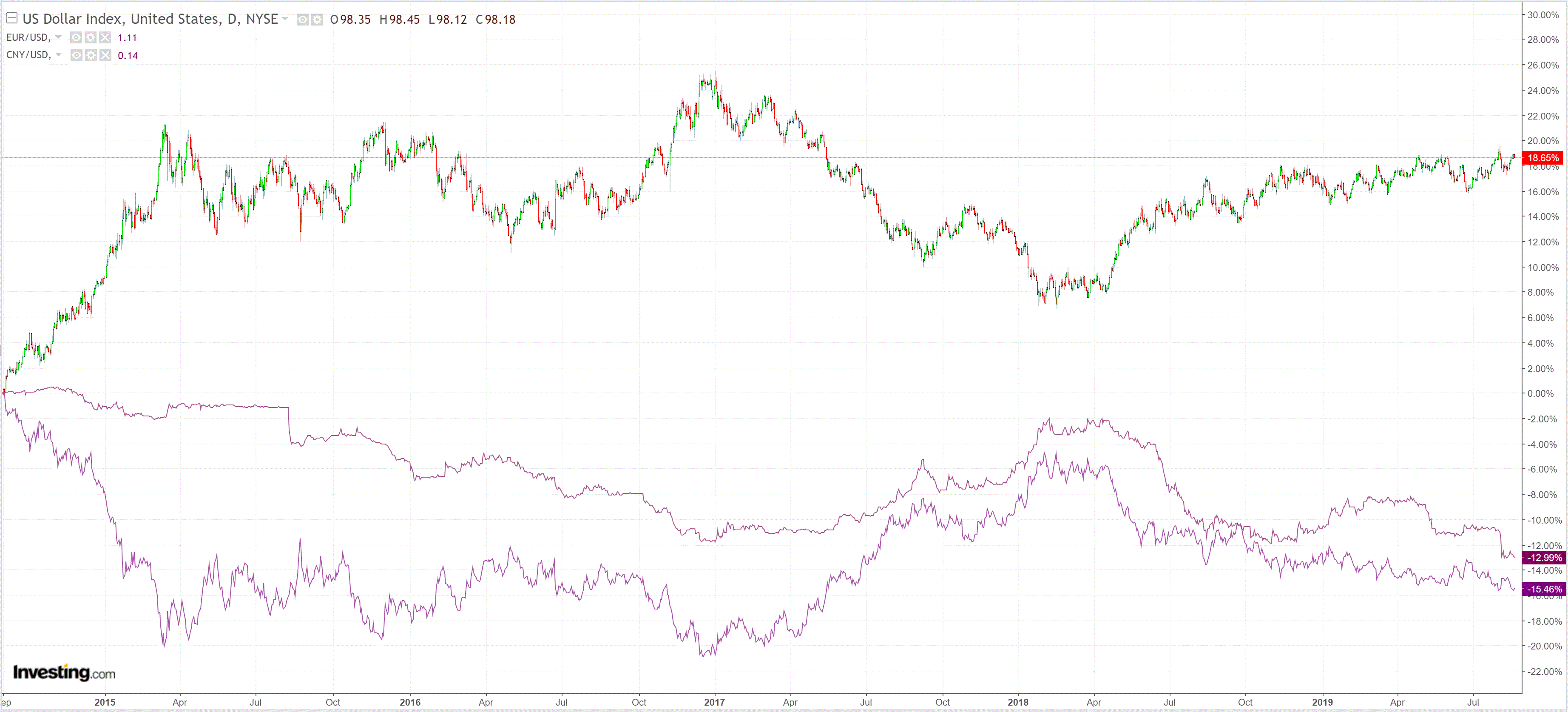 The Australian dollar bounced with a stronger EUR: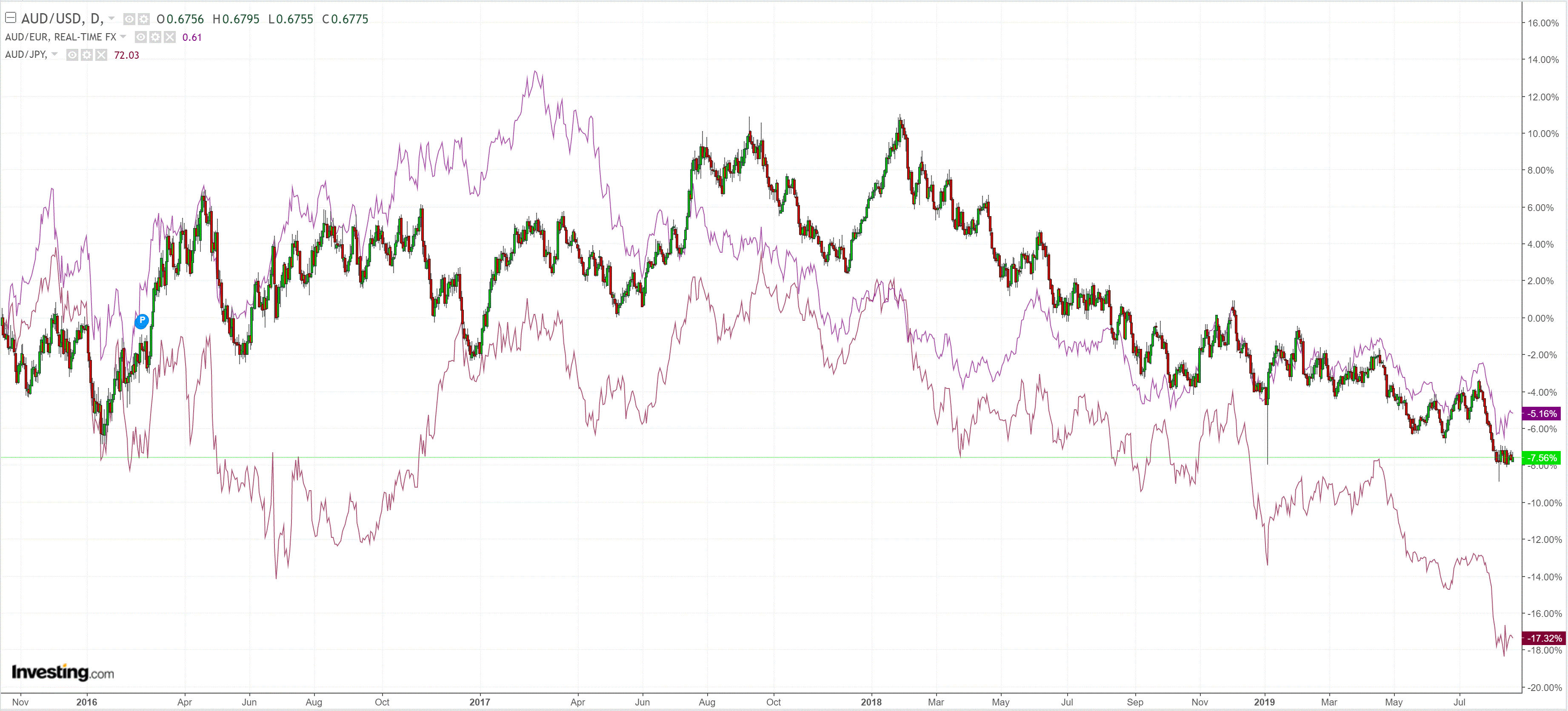 EMs more so: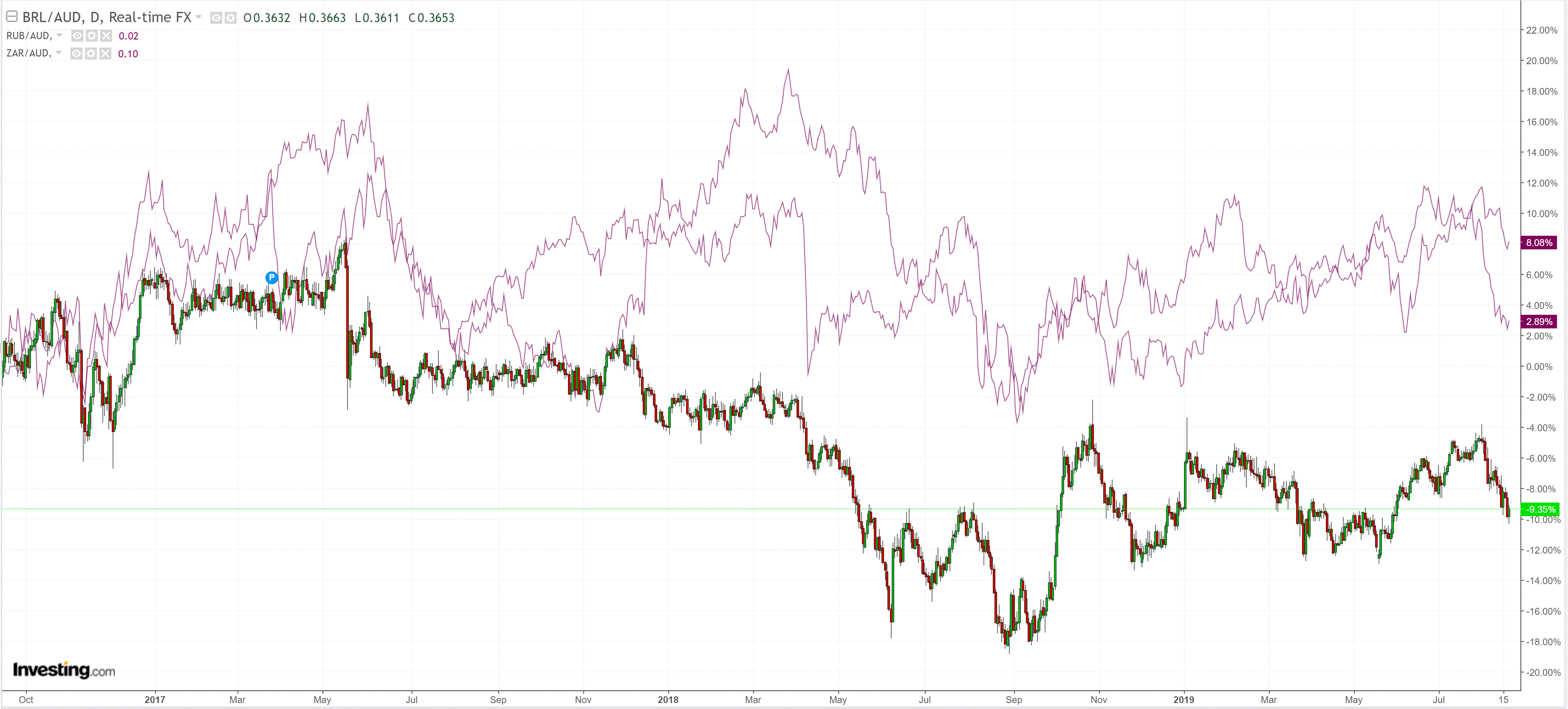 Gold too: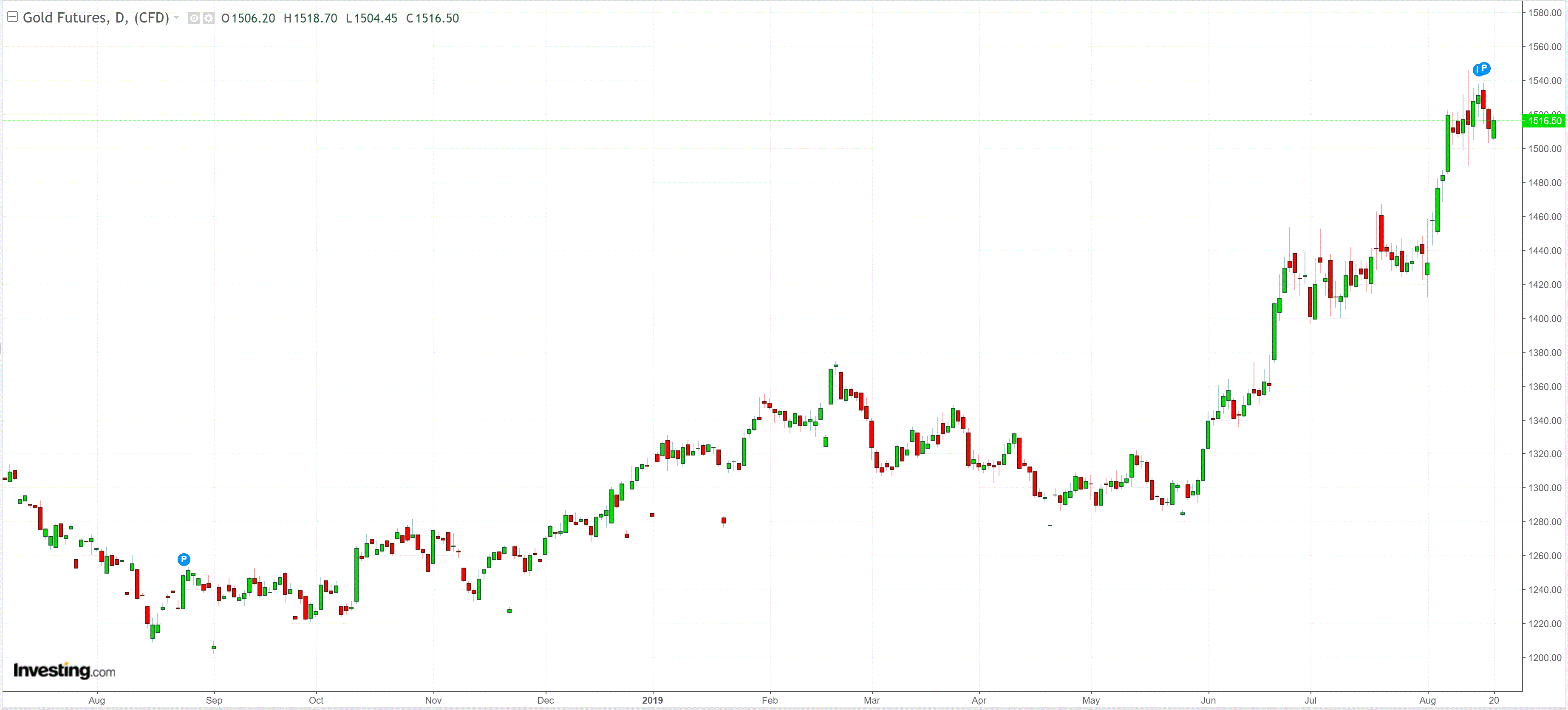 And oil: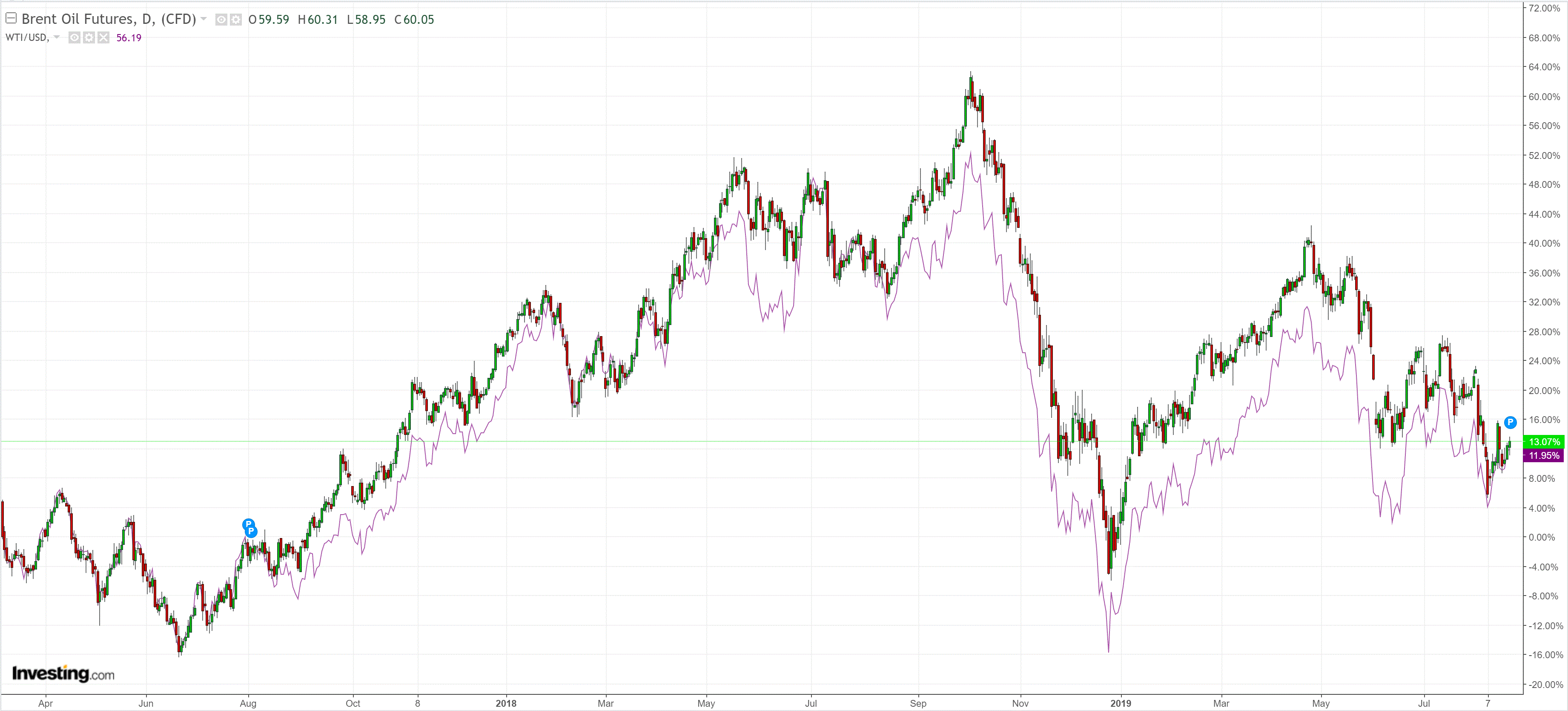 But not metals: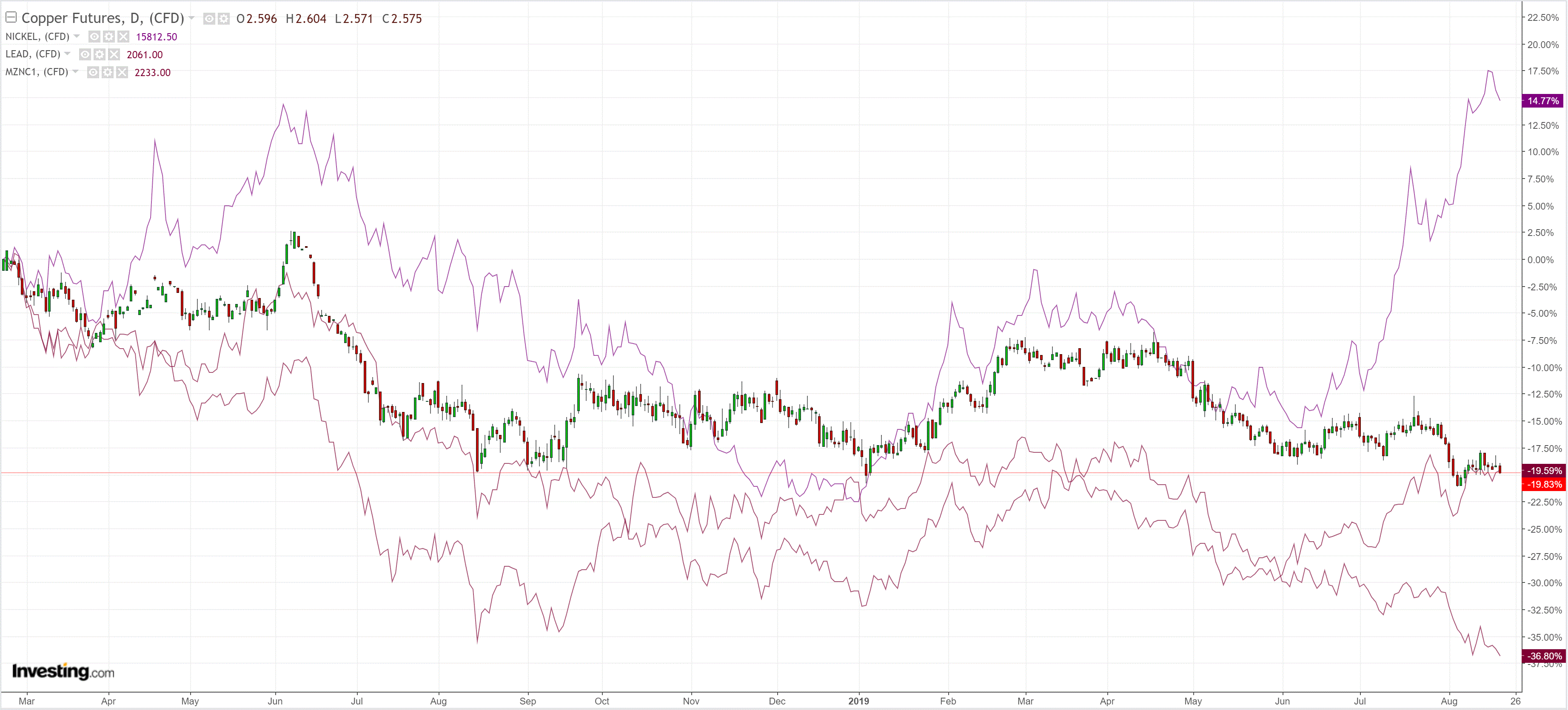 Nor miners: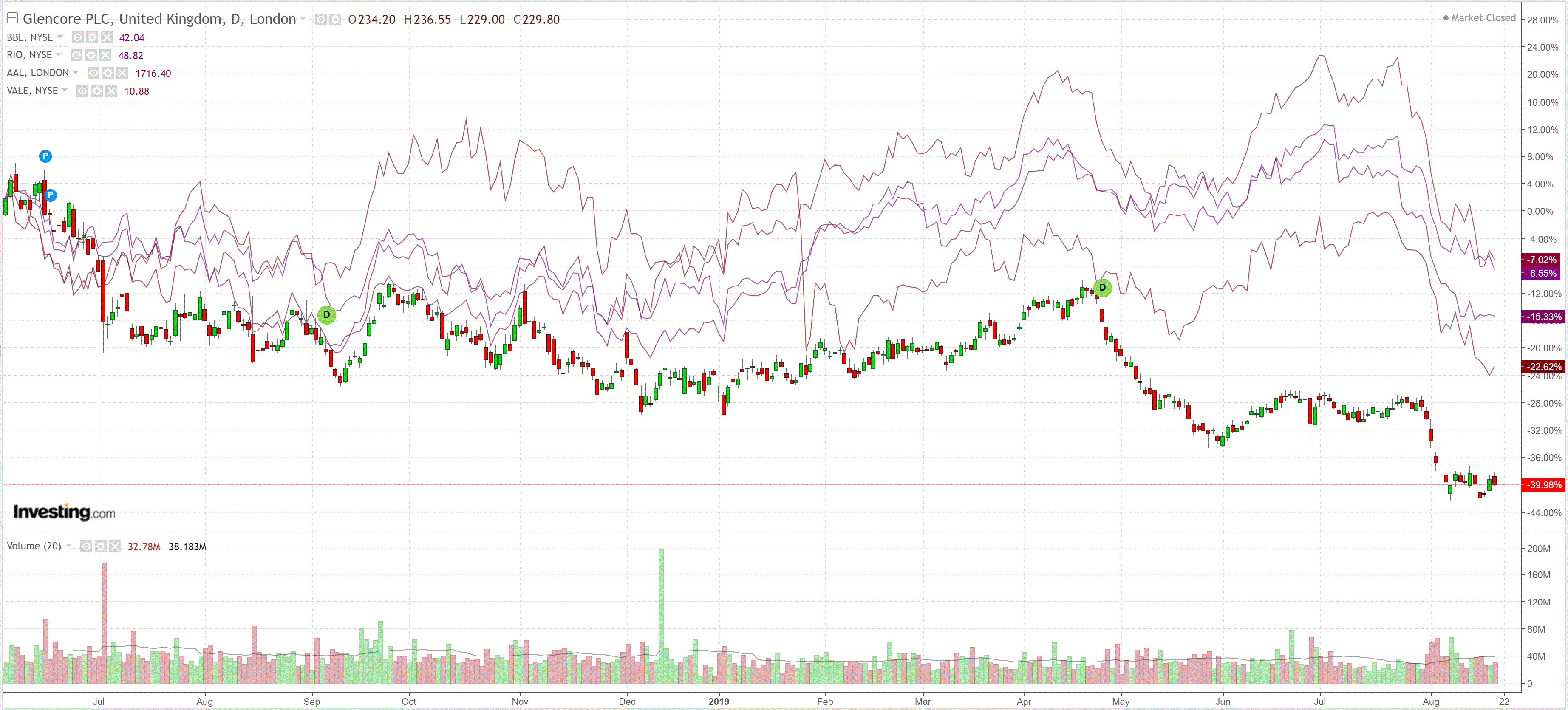 Or EM stocks: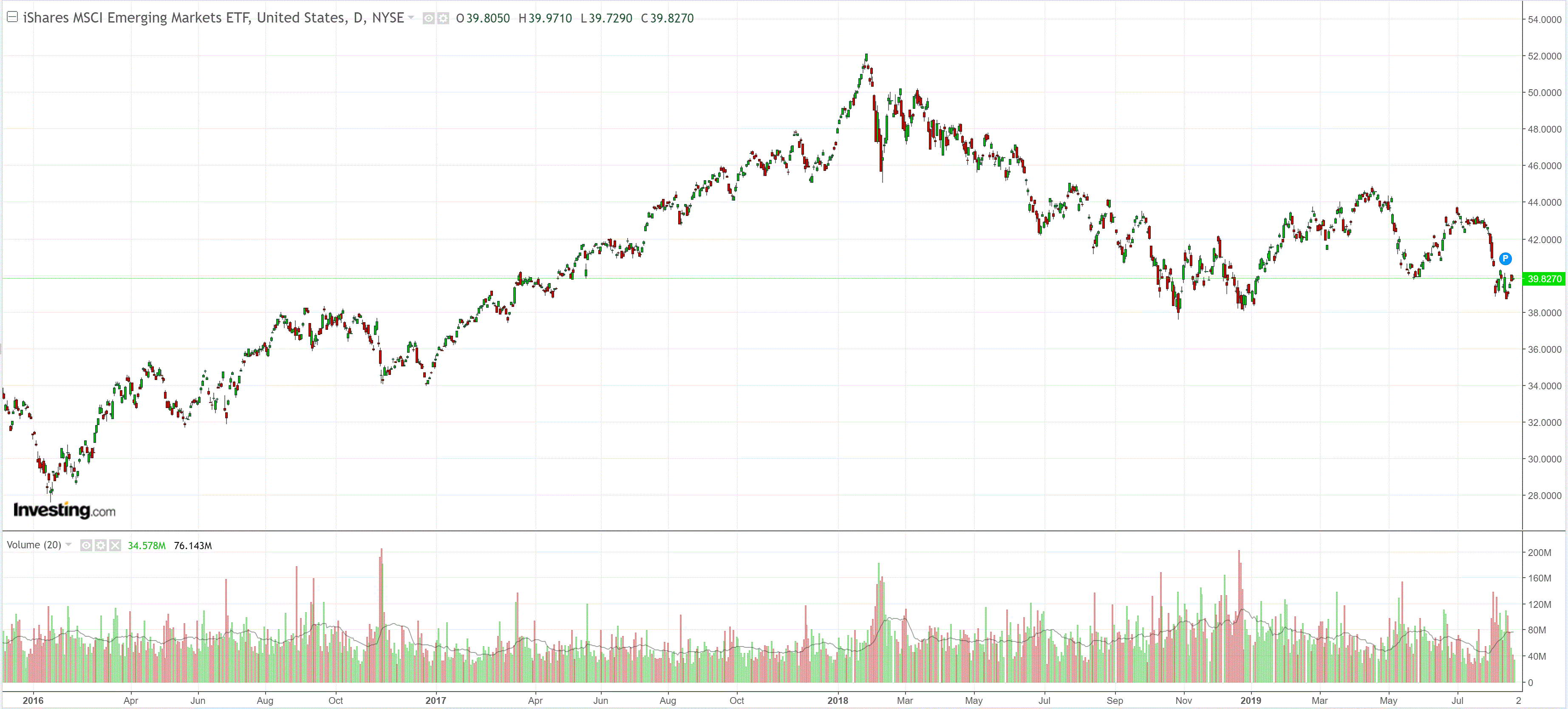 Or EM junk: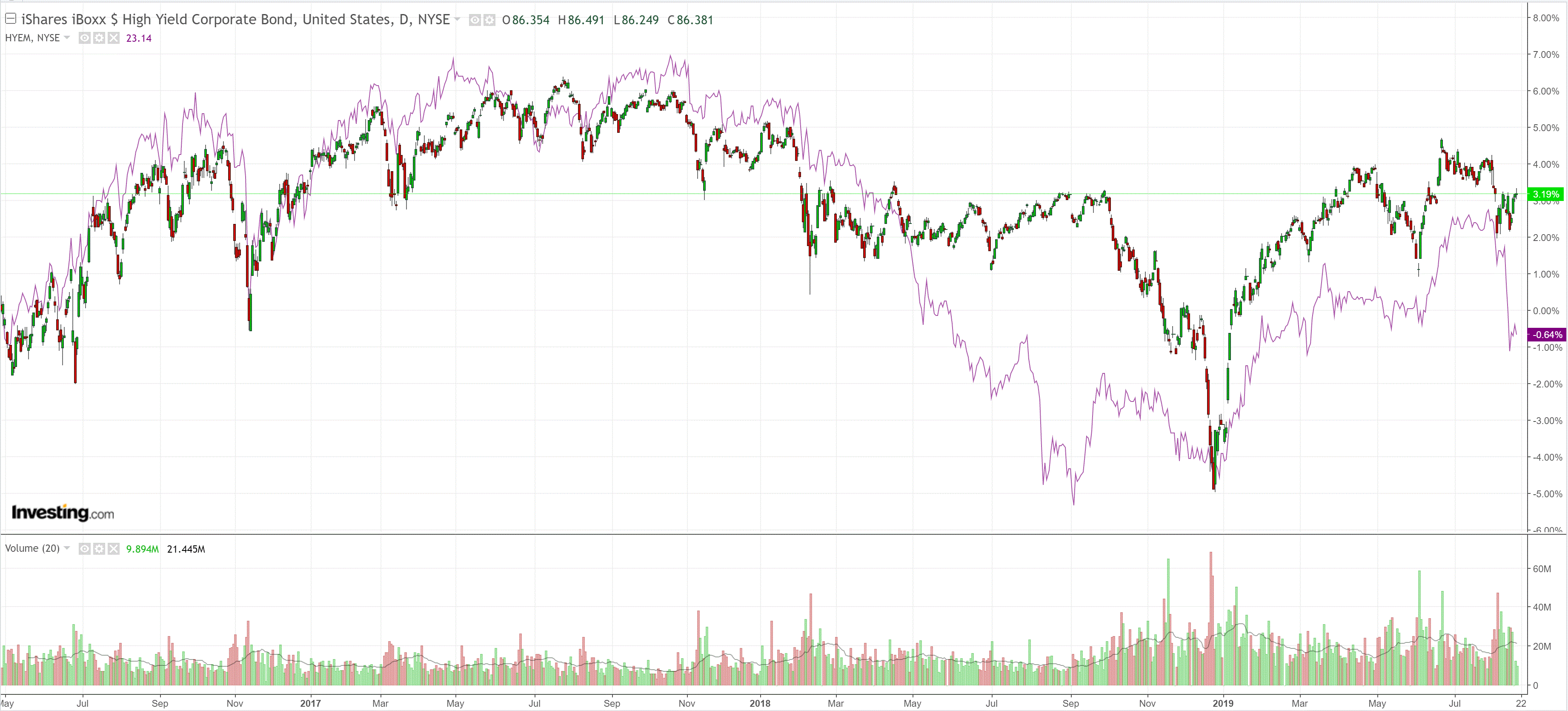 All bonds were bid: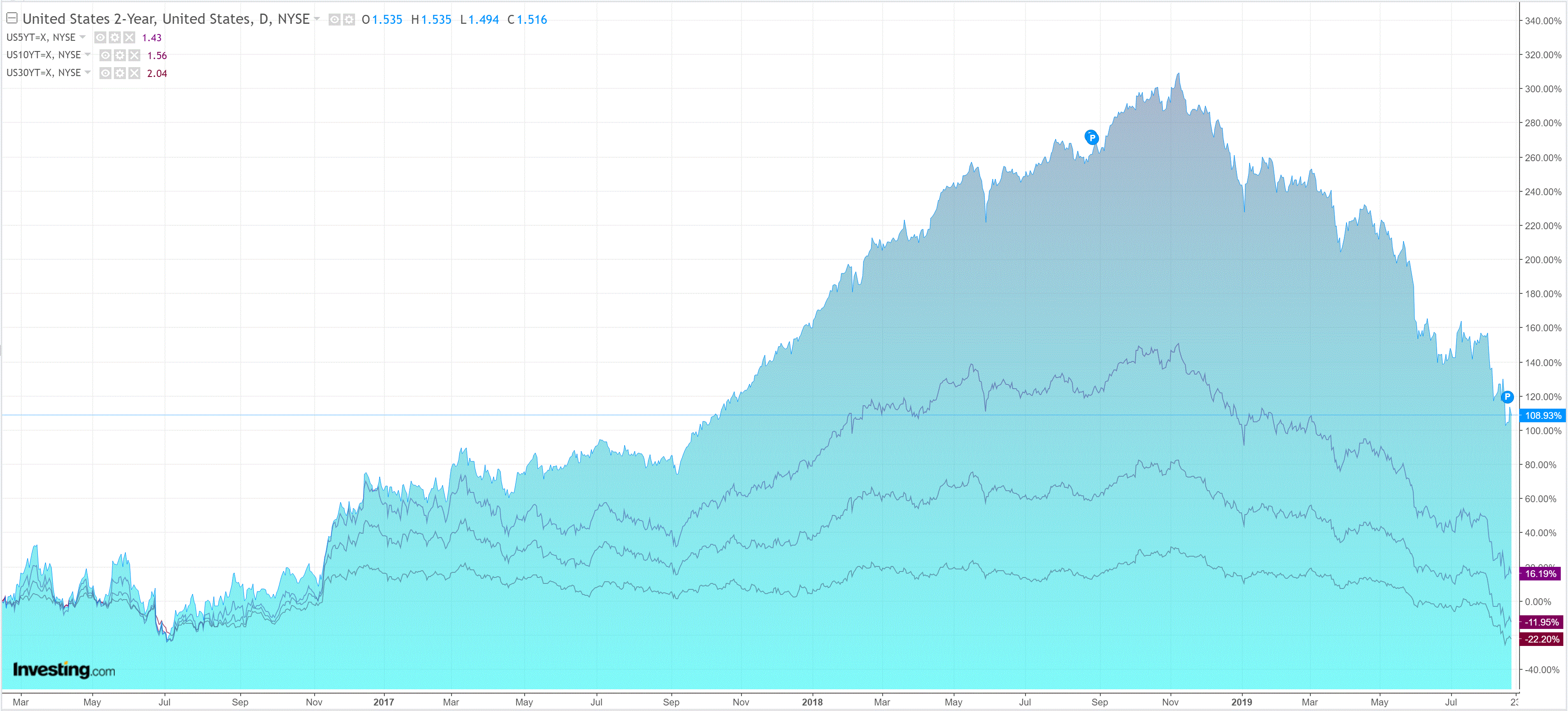 As stocks fell again: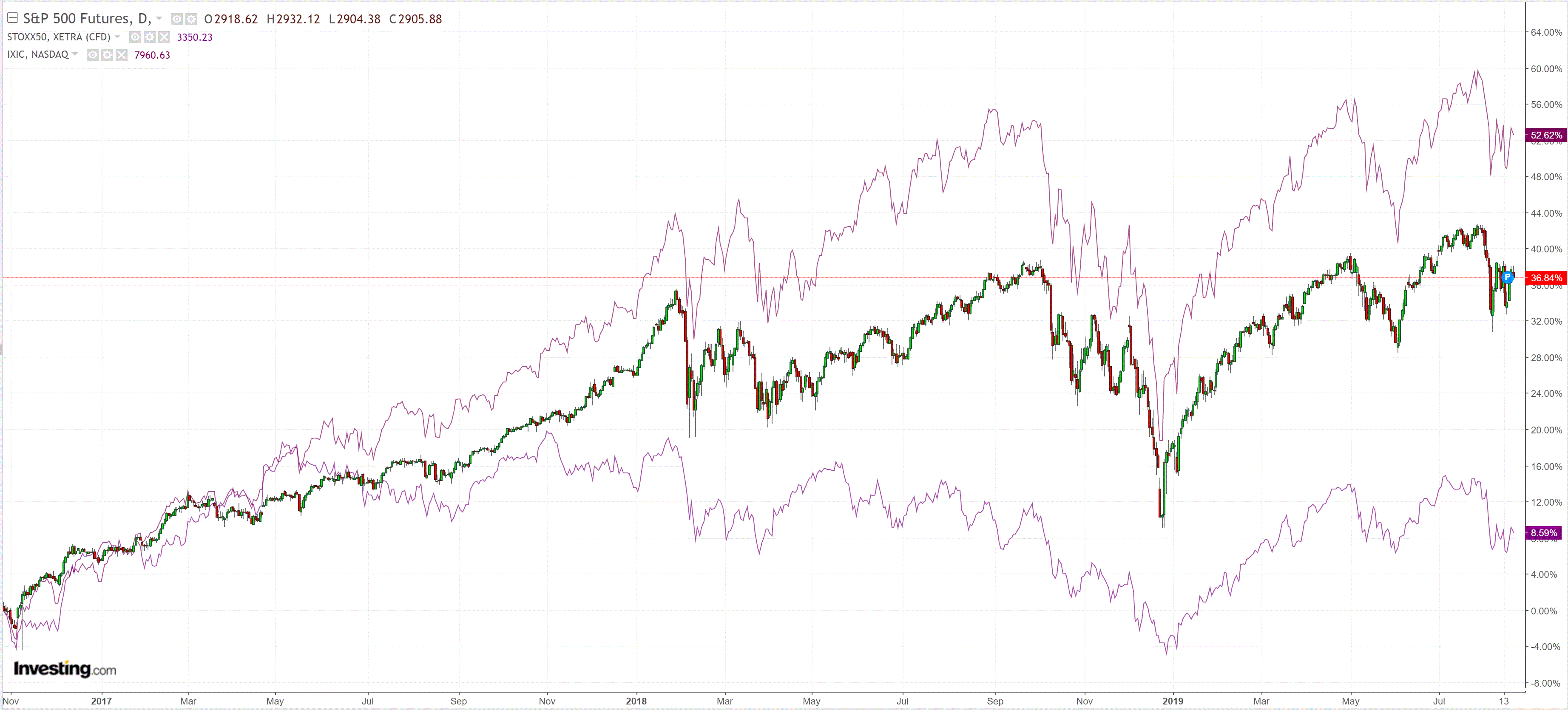 All of the evening's news flow was political. Donald Trump and China are still shadow boxing. The former is mulling more tax cuts to support growth.
Much of the action was in Europe. Via Politico:
The EU will consider "practical" solutions for the Irish border after Brexit, but this does not mean re-opening the Withdrawal Agreement, Angela Merkel said Tuesday.

"As soon as we have a practical arrangement where we can abide by the Good Friday Agreement and also define the borders of the [EU's] single market, we won't need the backstop," Merkel said at a press conference during a visit to Iceland.

"That means we will, of course, think about practical solutions, and I always say that if you want to find these solutions, you can do so in a short period of time," she said. "The European Union is ready to do this, but we don't need to open up the Withdrawal Agreement. It's a question of the future relationship."

British Prime Minister Boris Johnson appealed to the EU on Monday to scrap the so-called backstop mechanism for the Irish border within the Withdrawal Agreement reached between his predecessor Theresa May and EU leaders. European Council President Donald Tusk responded Tuesday by shooting down his proposals, saying that anyone "not proposing realistic alternatives" to the backstop does "in fact support reestablishing a border. Even if they do not admit it."
This looks like more pantomime so that everyone can claim to have tried to prevent Britain's hard Brexit  at the end of October. Still it was enough to rescue the free falling EUR for one night. And overcome this, at the BBC:
After a blistering attack on coalition partner Matteo Salvini, Italy's Prime Minister Giuseppe Conte has said he will tender his resignation.

Mr Conte said Mr Salvini had been "irresponsible" in creating a new political crisis for Italy for "personal and party interests".

Mr Salvini, the leader of the nationalist League party, had tabled a no-confidence motion against Mr Conte.

He also said he could no longer work with his coalition partners Five Star.What did the PM say about Salvini?
Addressing the Senate on Tuesday, Mr Conte said the League leader, who was sitting beside him, had been "looking for a pretext to return to the polls" since his party's success in European elections in May.

…The next step is in the president's hands. Mr Mattarella could call early elections but he could also decide to announce discussions with party leaders on forming a new coalition government – which could begin as early as Wednesday morning.

While Mr Salvini is ahead in the polls, he is unlikely to have enough support to become prime minister. He indicated on Tuesday that he was prepared to work with his coalition partners to secure budget reforms ahead of early elections.

Five Star, meanwhile, are said to have been in discussions with the centre-left opposition Democratic Party (PD) about forming an alternative coalition.
A hard Brexit and a new anti-EUR Italian Government is a European nightmare. If it were to transpire, political risk for the EUR would rocket again, not to mention the increasingly dovish ECB. ScoGen sums it up:
We don't think the market is short enough of euros to prevent yet another new, marginal low in this move and it's worth re-emphasising that thanks to the weakness of the yuan and sterling this summer, the trade-weighted euro is reached its best level of the year a week ago.

Given recent economic data and likely ECB moves, it seems likely, in fact,that we will see EUR/USD edge lower in the weeks ahead, unless we get clear signals of further Fed easing or clear signals of European fiscal easing. And if we get the former, we w much rather be long the yen than the euro, thanks.

More Brexit noise is likely too as Europe 'responds' to PM Johnson's demands. GBP/JPY looks more likely to fall to 125 than rise to 130.
A falling EUR is always Australian dollar bearish.
Latest posts by David Llewellyn-Smith (see all)