See the latest Australian dollar analysis here:
DXY eased as EUR lifted while CNY fell: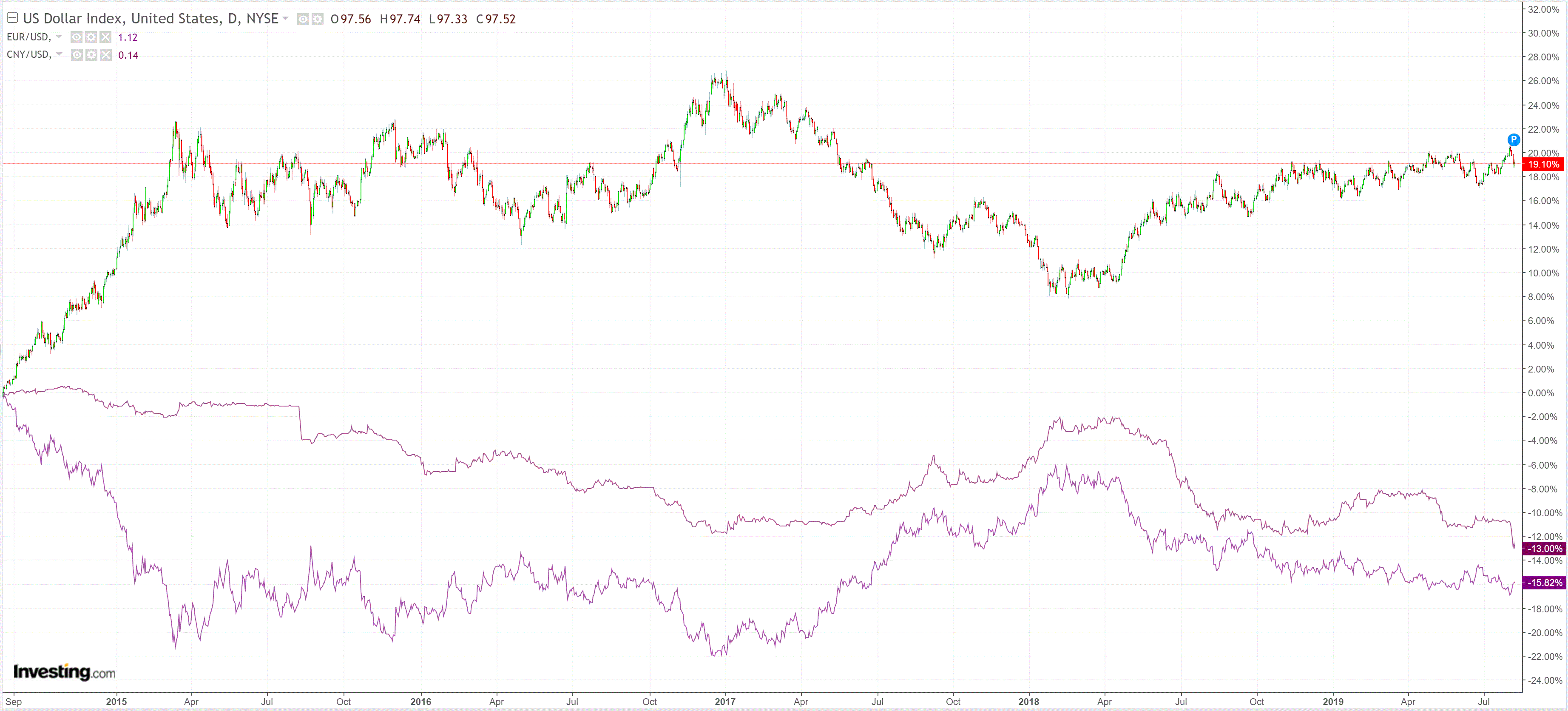 The Australian dollar roared back just because! The NZD did not: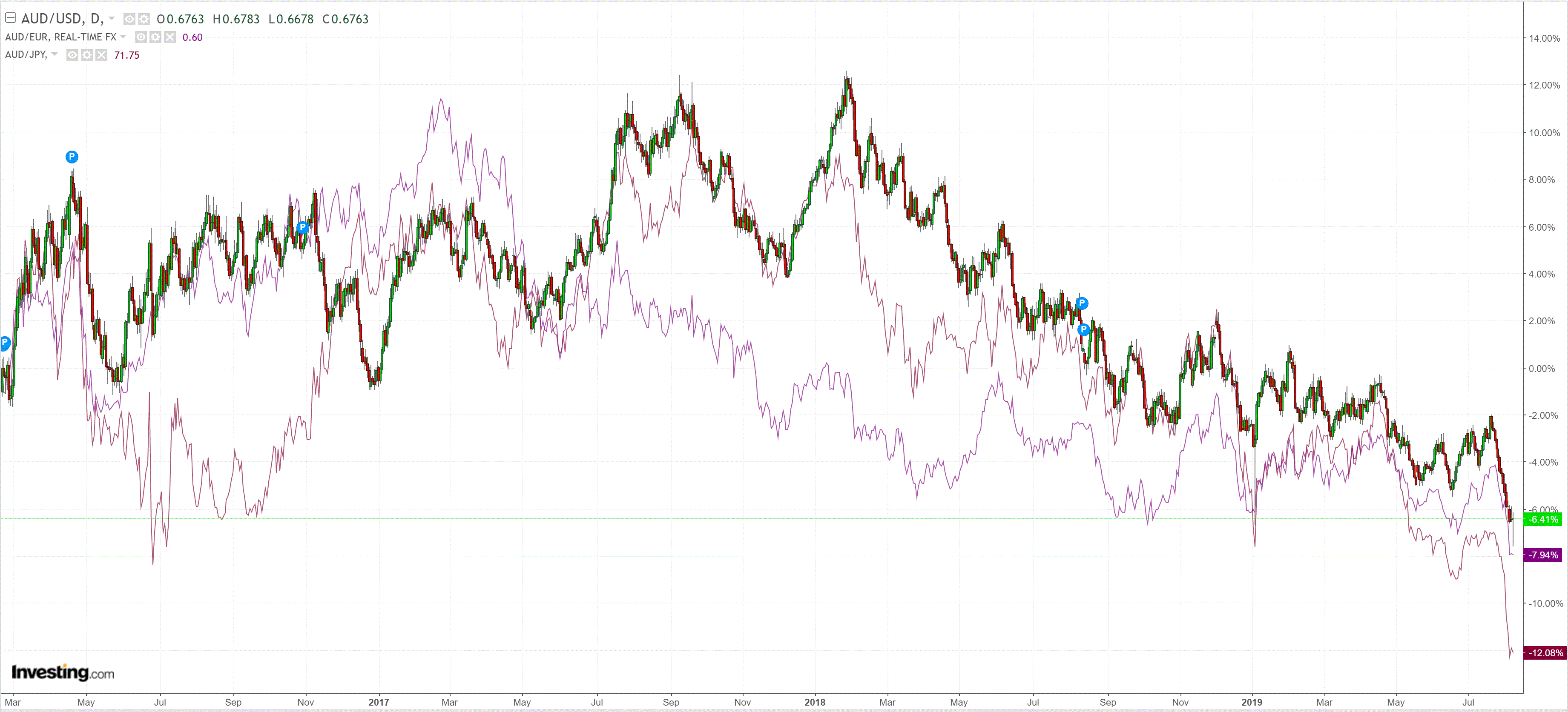 EMs are getting belted: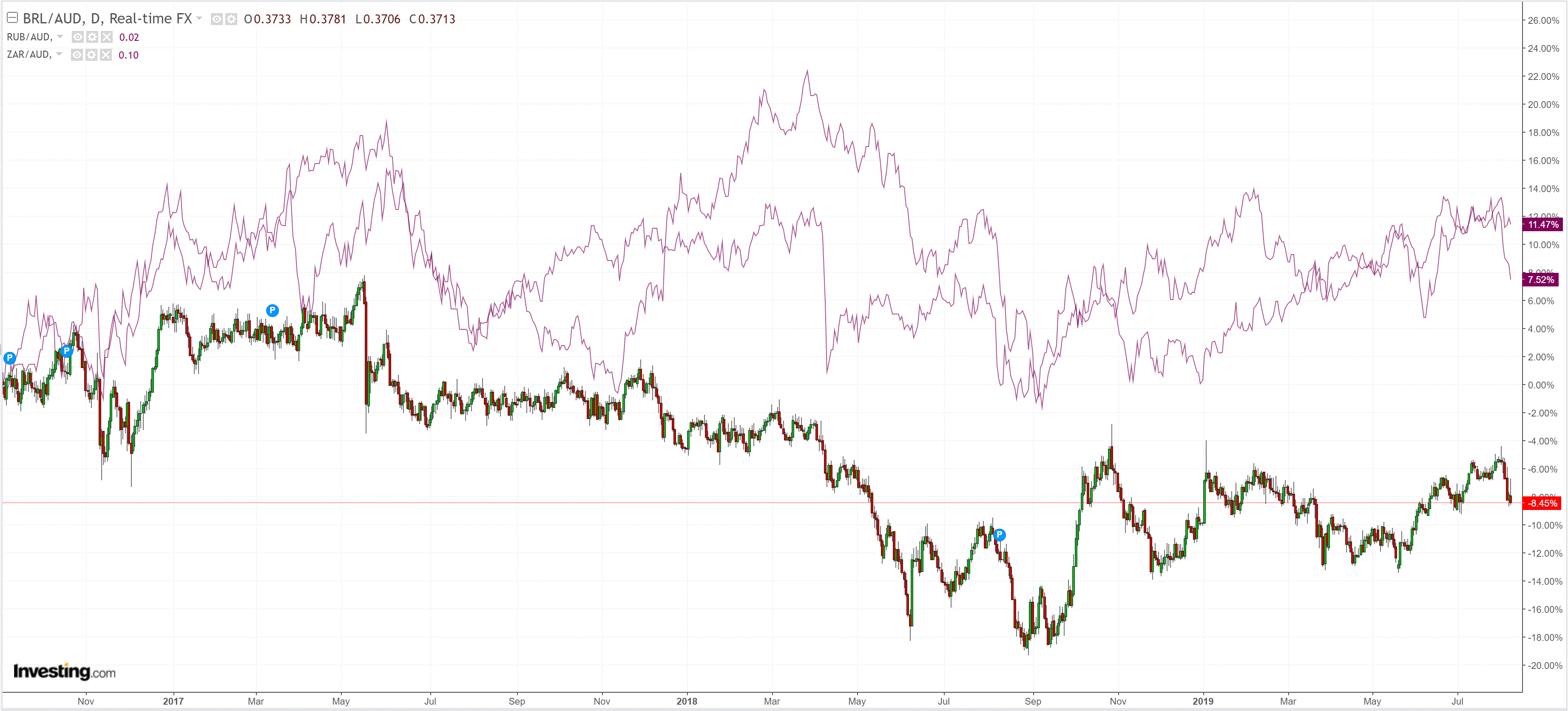 Gold is now a rocket: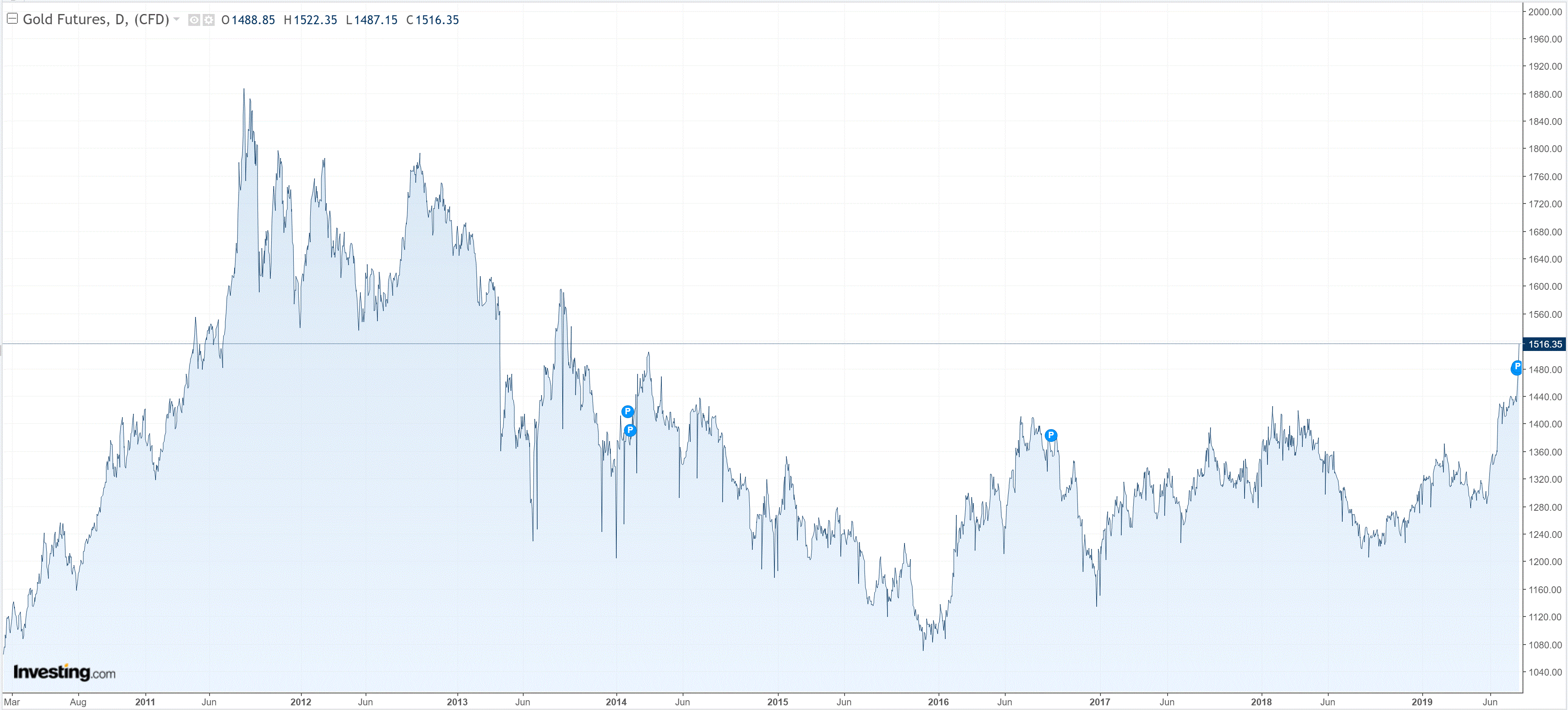 Oil a falling anvil: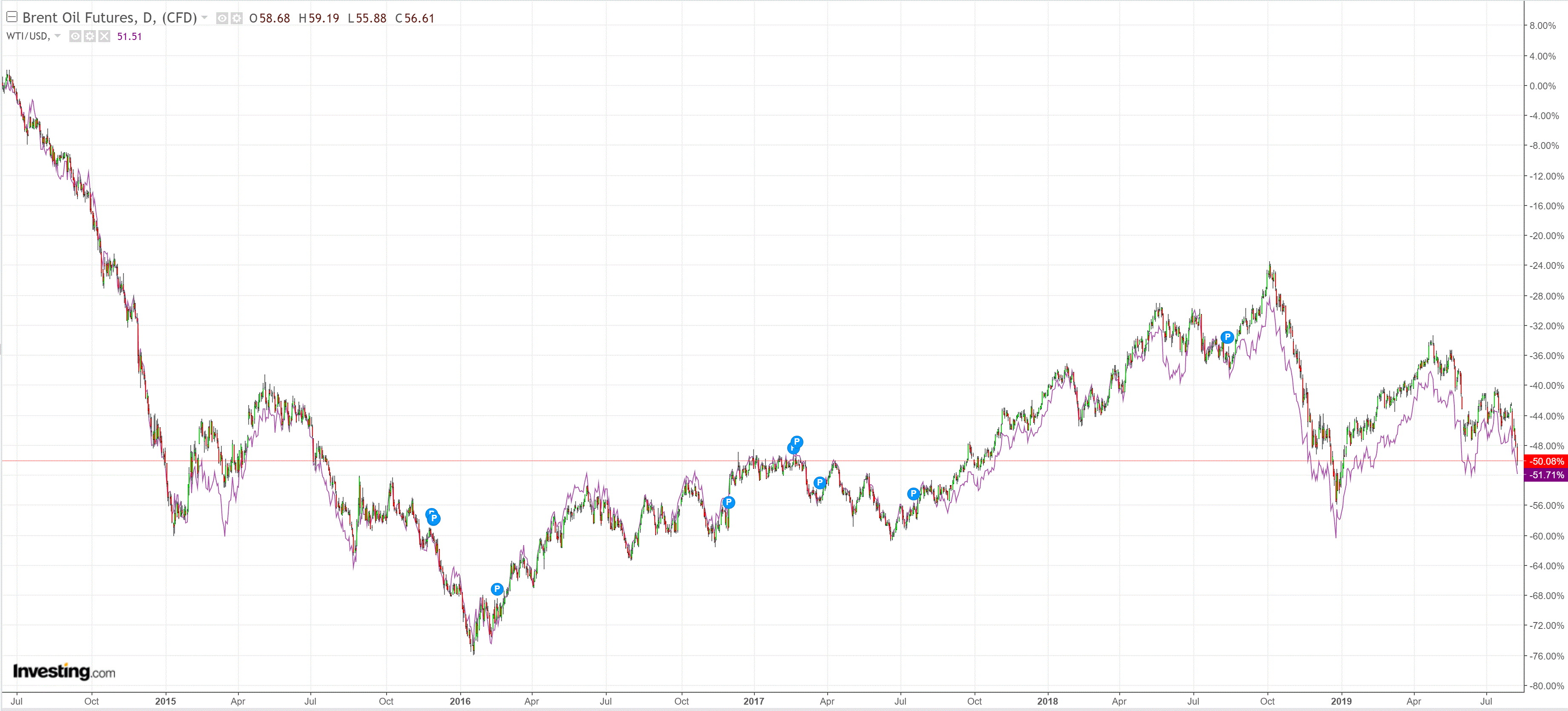 Metals are lost: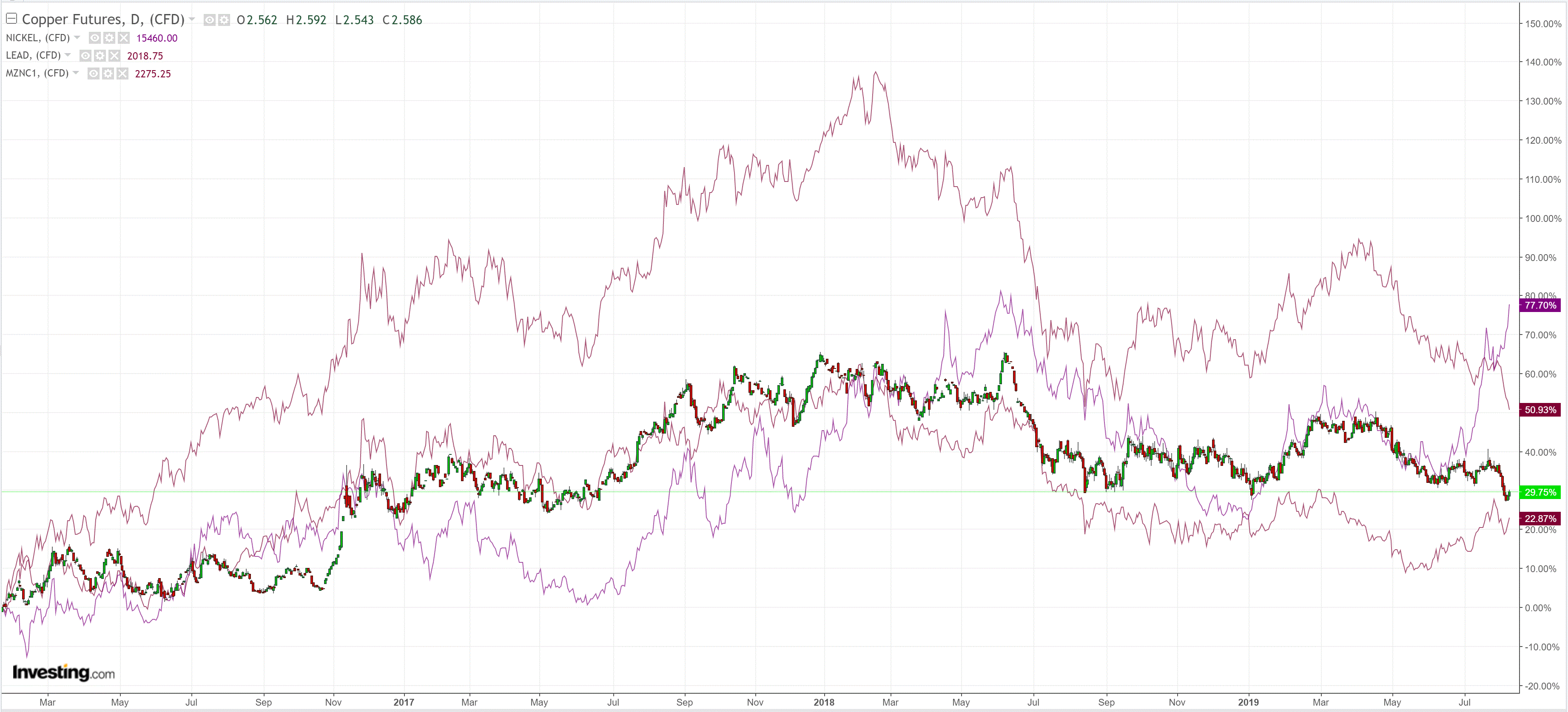 Miners screwed anyway: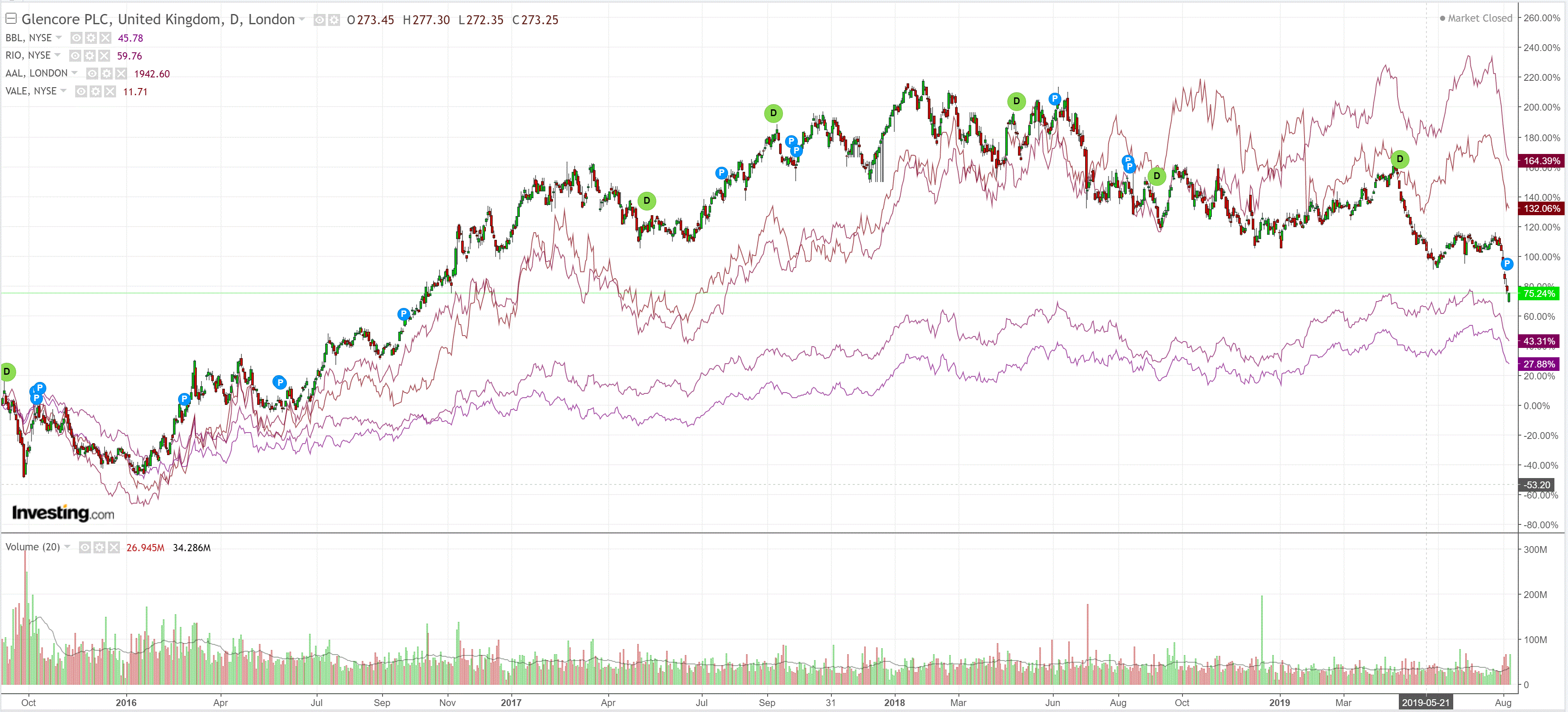 EM stocks held on: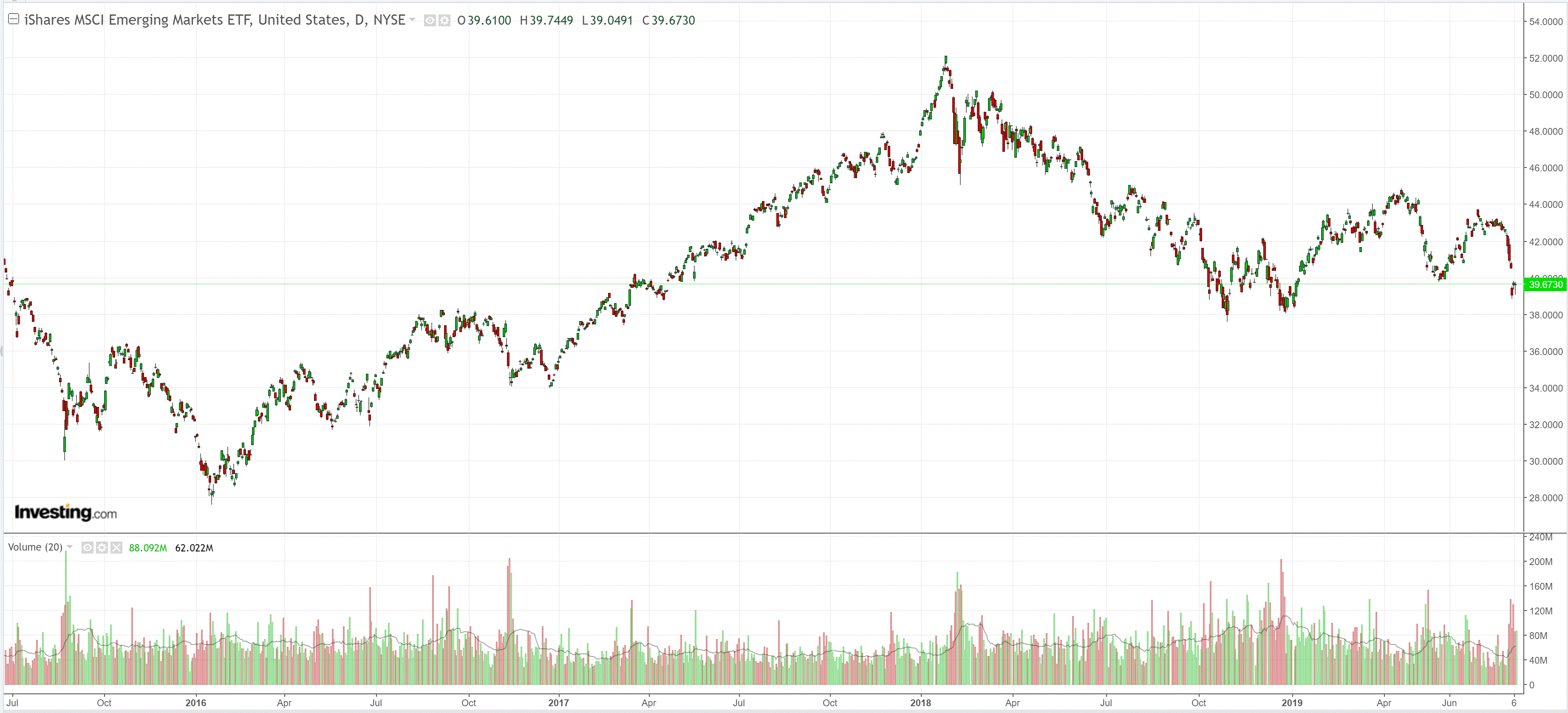 Junk did better than it should: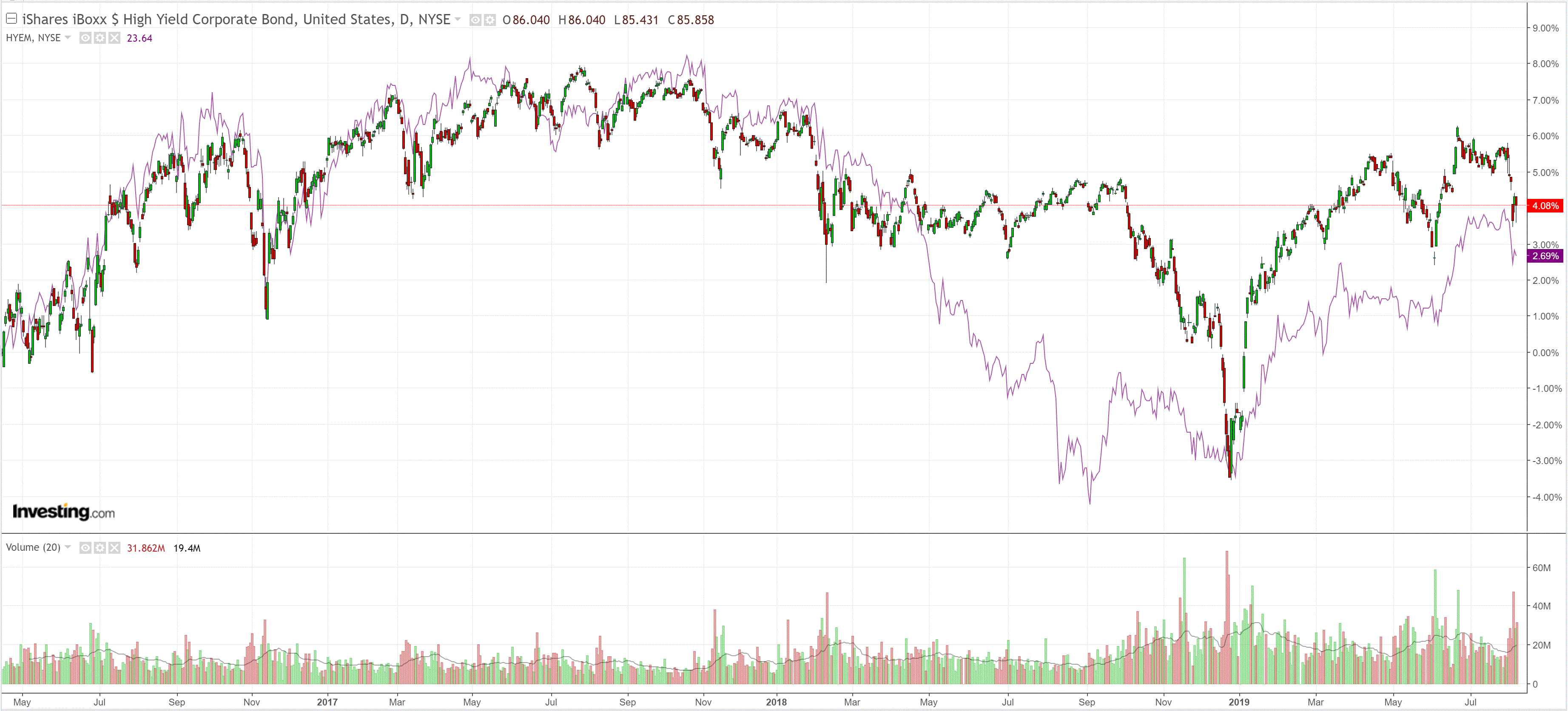 As Treasuries rallied: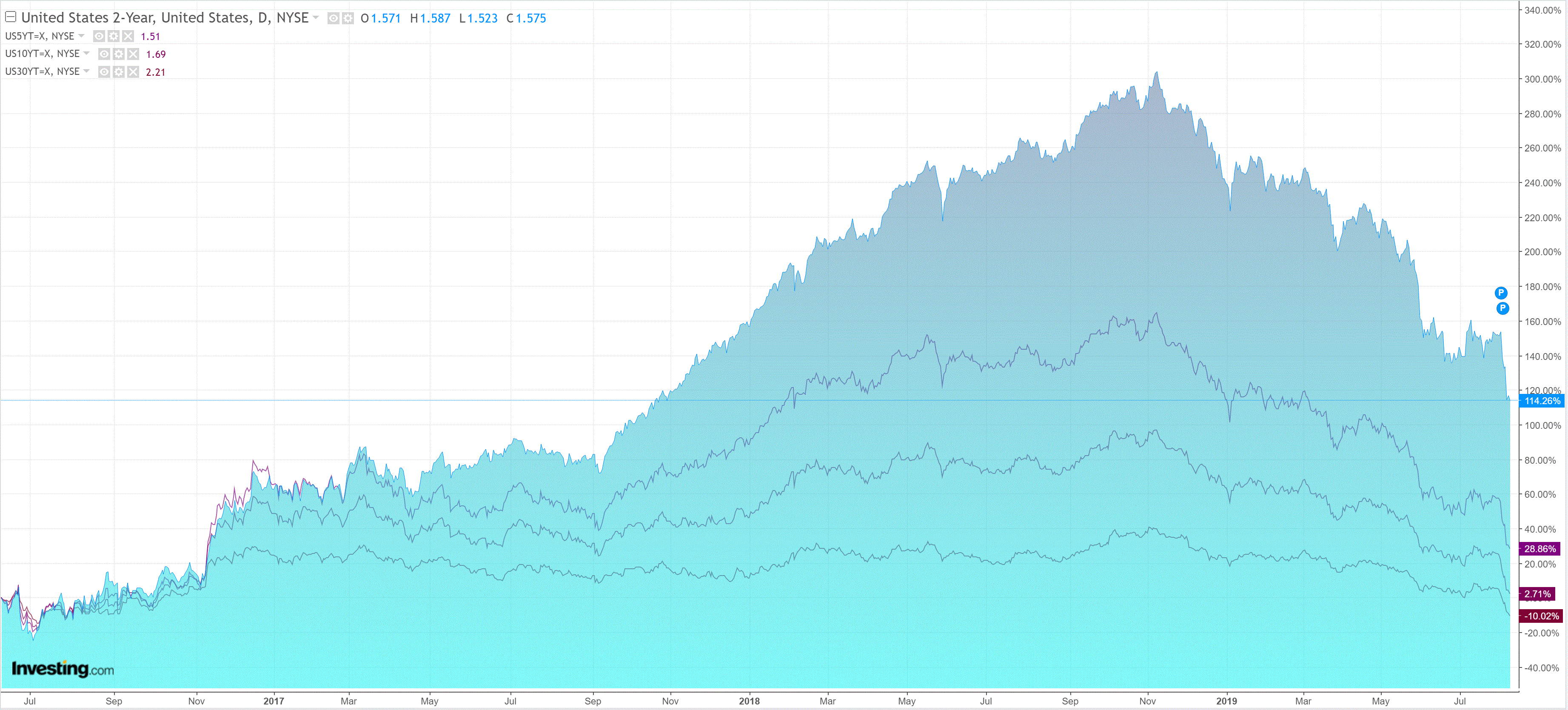 OMG, bunds: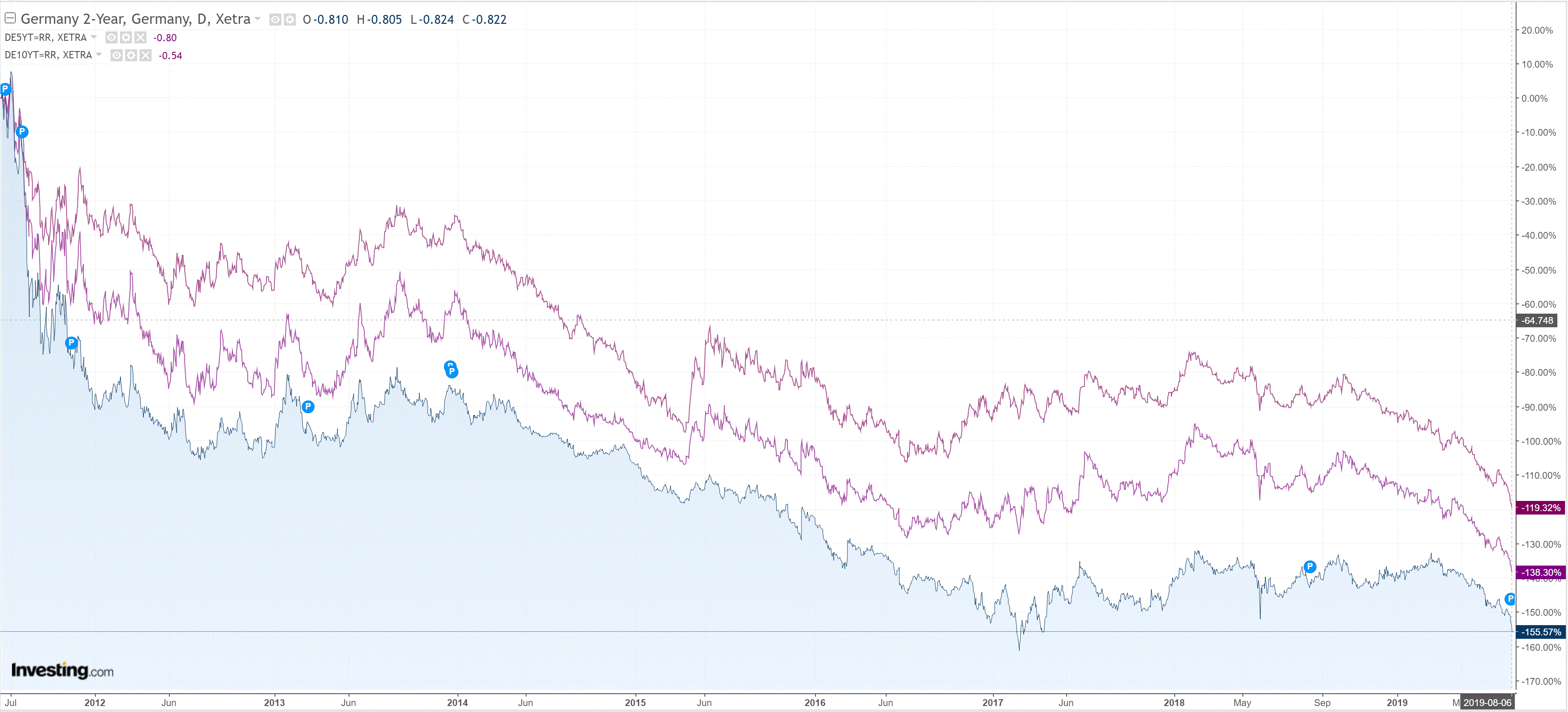 And Aussie bonds: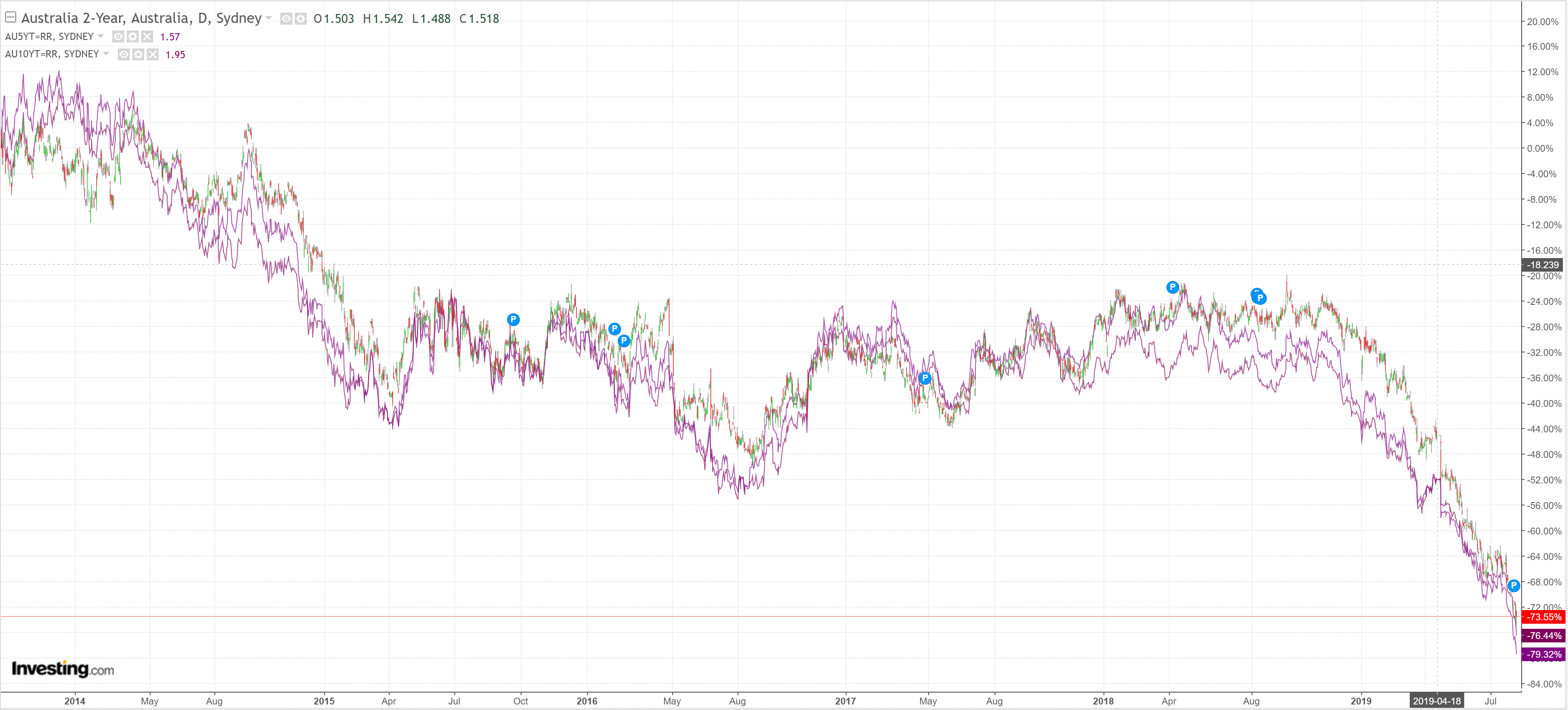 Stocks fell then firmed: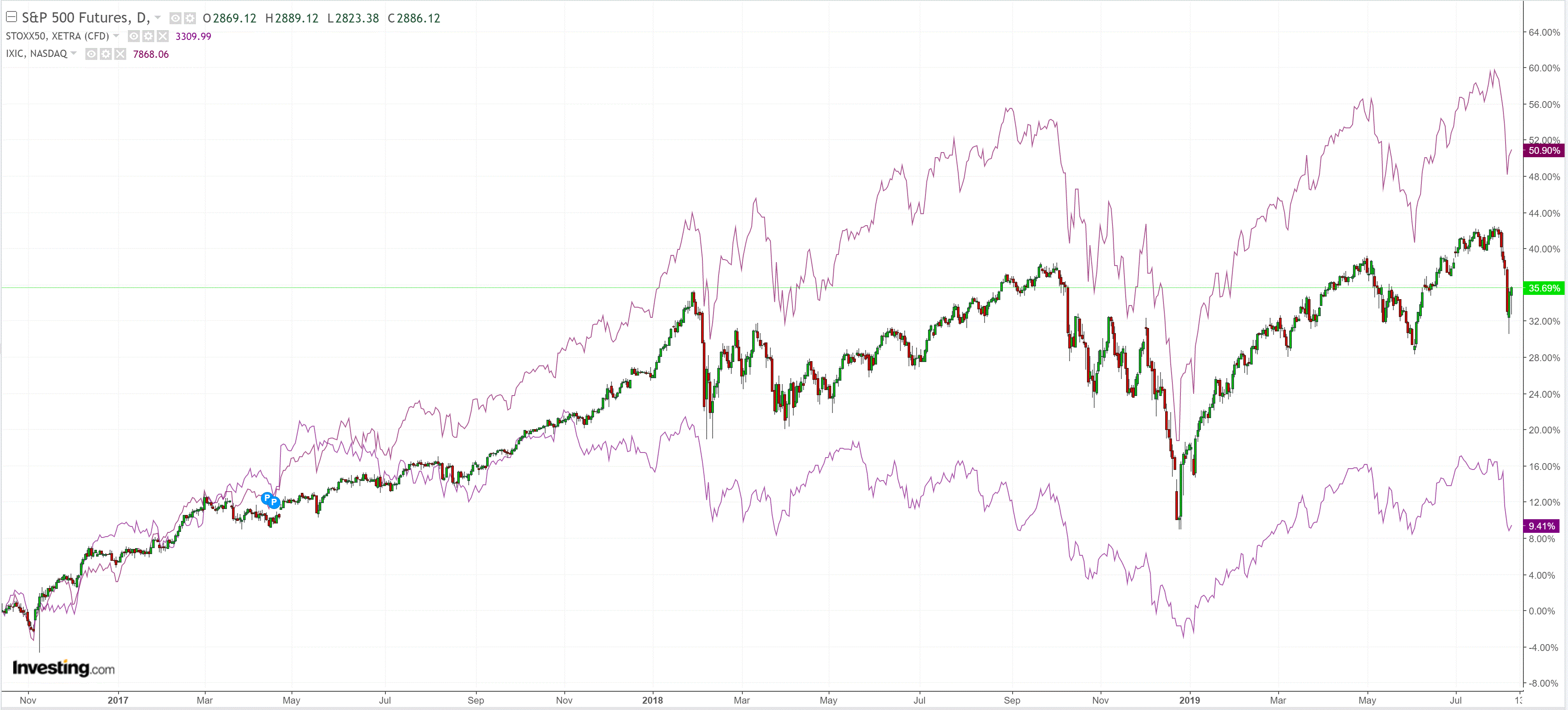 Westpac has the wrap:
Event Wrap

German industrial production plunged 1.5% in June to be down 5.2% on levels a year ago, a much steeper than expected fall, with weakness reported across all major sectors. The prior month was revised lower too.

Dovish Chicago Fed voting President Evans said developments since the Fed's last meeting present fresh headwinds to the economy and will warrant more easing.

Event Outlook

NZ: RBNZ Governor Orr speaks to Parliament about yesterday's Monetary Policy Statement.

Australia: RBA Assistant Governor (Financial System) Bullock speaks on 'Financial Stability through the Lens of Business', 7:30 am AEST.

China: Jul trade balance is expected to be a $41bn surplus, down from $51bn in Jun.

Euro Area: the ECB bulletin is released which could contain some clues on the nature of the upcoming stimulus package.
The big release on the night was German industrial production which, unsurprisingly, fell sharply: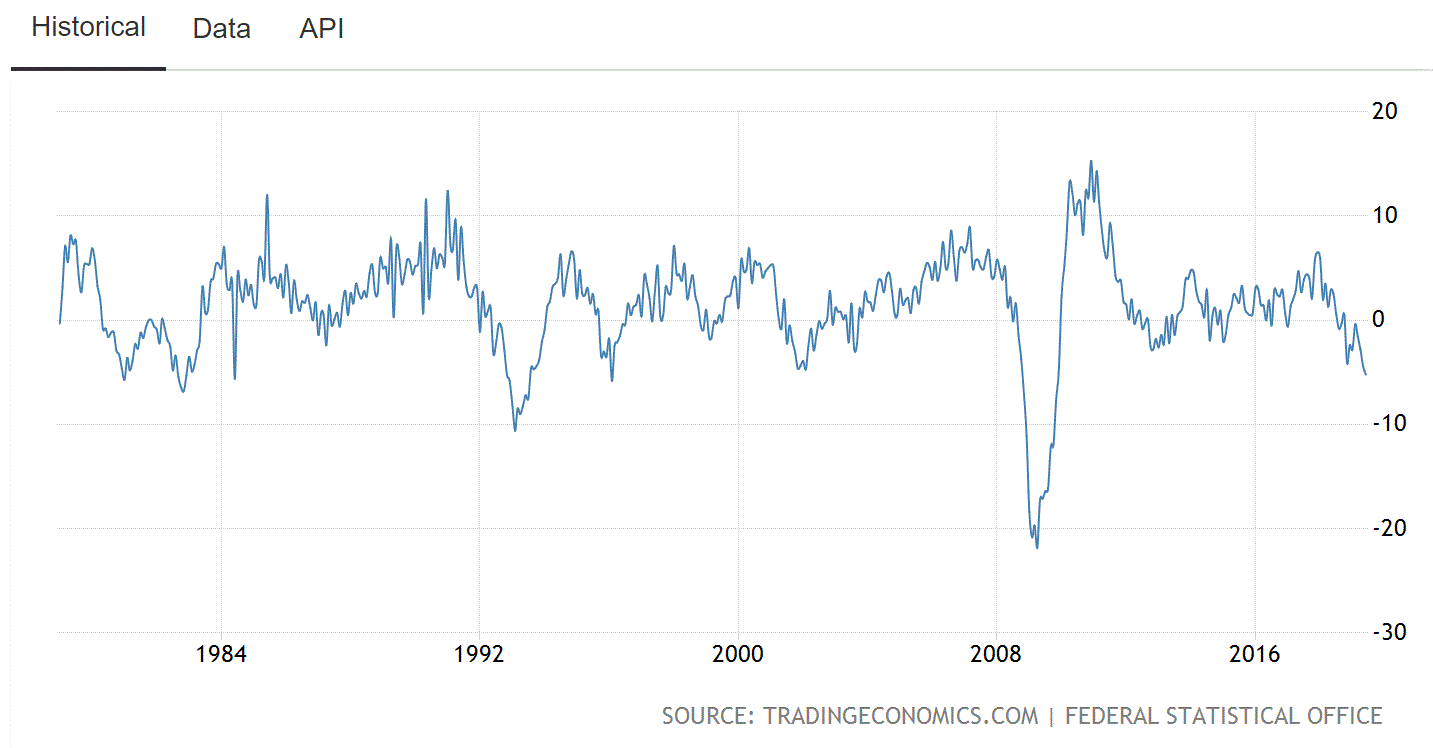 It has turned from an export to domestic problem: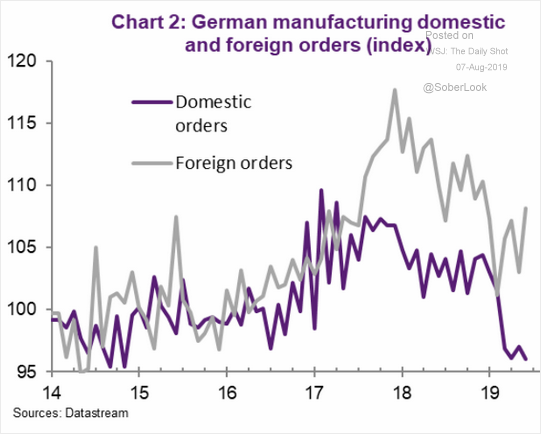 Job losses are next: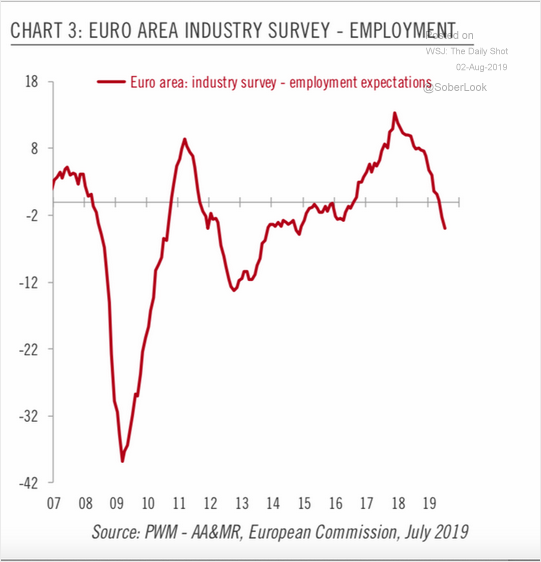 Followed by a loss of momentum in the services economy: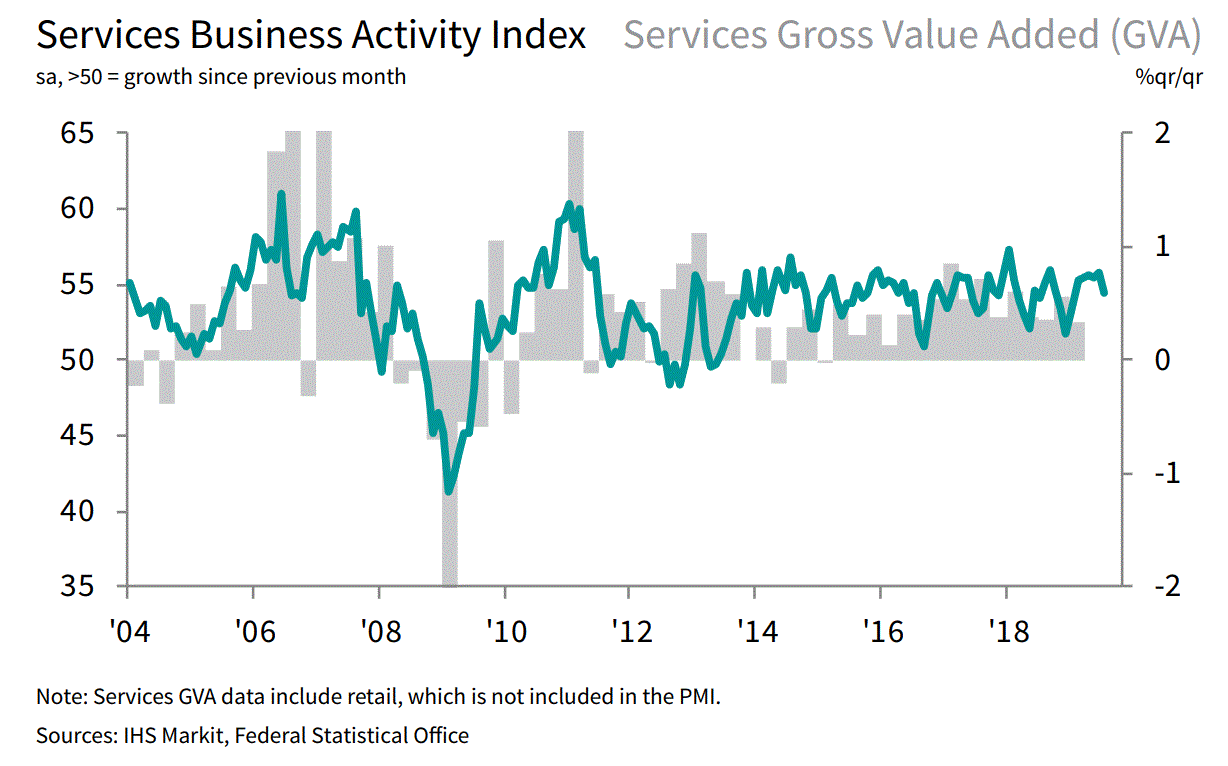 Construction is already faltering: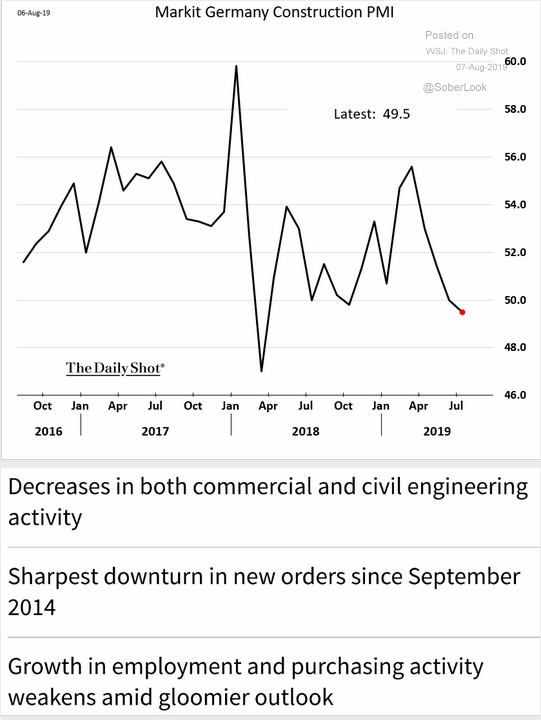 And all of that before a hard Brexit hits in ten weeks time.
Europe is now a lock on recession and it is odds on that it will lead the global economy down into one as well. It's obvious that the ECB is going to have to do "whatever it takes" again.
Why the EUR would rise in this environment, you might well ask yourself.
Likewise for the Australian dollar. The RBA will have to follow the RBNZ. Indeed it will have to do MOAR than the RBNZ given its economy is much the weaker, and its external shock is building into something much greater, even if it does not know it yet.
Yesterday's Australian dollar crash was only a taste of what's to come.
David Llewellyn-Smith is Chief Strategist at the MB Fund and MB Super. David is the founding publisher and editor of MacroBusiness and was the founding publisher and global economy editor of The Diplomat, the Asia Pacific's leading geo-politics and economics portal.

He is also a former gold trader and economic commentator at The Sydney Morning Herald, The Age, the ABC and Business Spectator. He is the co-author of The Great Crash of 2008 with Ross Garnaut and was the editor of the second Garnaut Climate Change Review.
Latest posts by David Llewellyn-Smith (see all)