Australia is fantastically ill-prepared for the historic challenge that is upon us. The shift from the globalisation regime to one of an unwinding Chimerica evokes the classic strategic parable:
At first you go bankrupt slowly, then all at once.
It did not need to be this way.  We should have prepared for the inevitable Chinese showdown from the beginning.
We should have taxed commodity prices properly and saved that money in a sovereign wealth fund to be recycled whenever and however the boom ended. That would have given us an immense fiscal stabiliser, and a lower currency during the boom to prevent non-mining tradables hollowing out.
Second, we should not have persisted with the mass immigration economic model when commodity riches dried up after 2011. That was nothing more than doubling down on Chinese growth for education exports and realty.
Both of these are historic mistakes that leveraged us far more than we ever needed to be to Chinese growth. Now, as Cold War 2.0 intensifies, and China goes ex-growth, we will be smashed.
Yet, are we preparing for it? No. Another convulsion of deluded policy making is underway. The recent election offered a very poor choice between a reforming but open borders Labor versus a an economically backwards but more hawkish Coalition. We chose the latter in a tow horse race but it was not a good choice in and of itself.
The newly elected Morrison Government has only one clear economic objective, to re-inflate house prices as soon as, and as high as, possible. To achieve this its policy settings are to:
run a fiscal surplus despite weak aggregate demand, forcing the RBA to slash and print;
misallocate fiscal resources into demand side housing pump priming;
lie about cutting mass immigration while running it full tilt, and
corrupt regulators to ensure more credit.
The problem is that this economic strategy is now aimed directly at a head on collision with a geostrategic environment that demands the opposite:
US/China relations are crashing and there is no saving them;
China will be forced ex-growth over the next five years;
Australian universities are exposed as deeply corrupted by CPC cash;
the same cash has driven a foreign policy wedge between states and the federal government;
Australia's visa system is likewise corrupted by interests;
public debate has been severely curtailed owing to encroaching CPC violence.
We need immediate policy remediation that includes:
a royal commission into university corruption;
a federal ICAC to root out corrupt CPC cash;
deep cuts to immigration to ensure CPC influence does not get worse;
and a entirely new economic reform model to boost non-Chinese exports.
The only reason a Morrison Government was preferable to Labor at the last election was the latter appears hopelessly in thrall to the CPC, directly and tacitly.
But Australian history is acclerating into the "bankruptcy all at once" phase and the Morrison Government looks horribly dated and lost within it.
We needed a Winston Churchill, we got real estate agent.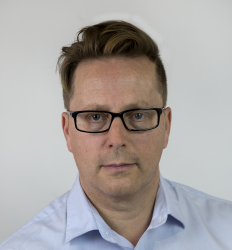 Latest posts by David Llewellyn-Smith
(see all)