The Australian Bureau of Statistics (ABS) has released the Average Weekly Earnings (AWE) data for the six months to May 2019. A breakdown of the key changes are provided below: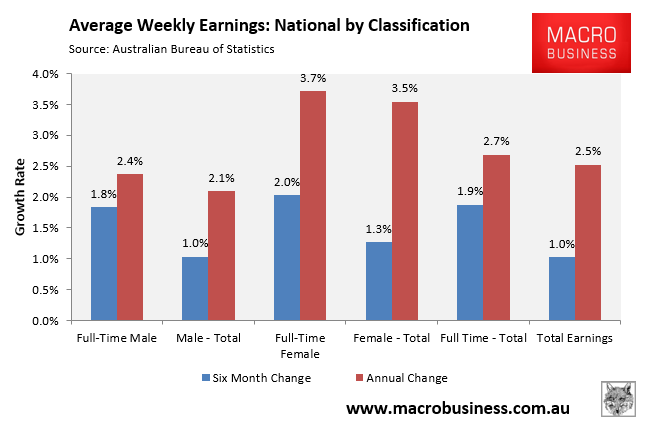 According to the ABS, on a seasonally-adjusted basis, national total AWE increased by 1.0% in the six months to May 2019 and by 2.2% year-on-year.
A time series of annualised average weekly earnings is shown below. According to the ABS, the average Australian earned $64,371 per annum as at May 2019, with the average full-time worker earning $88,249: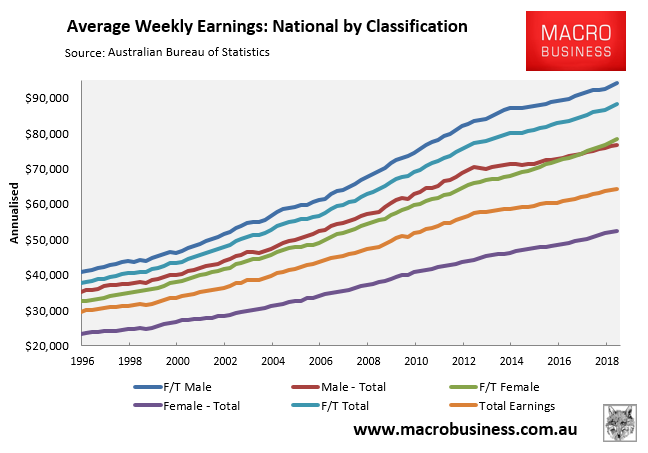 However, when compared against underlying (core) inflation, real average weekly earnings rose by 1.1% over the past year and is now just 0.1% below May 2013 levels: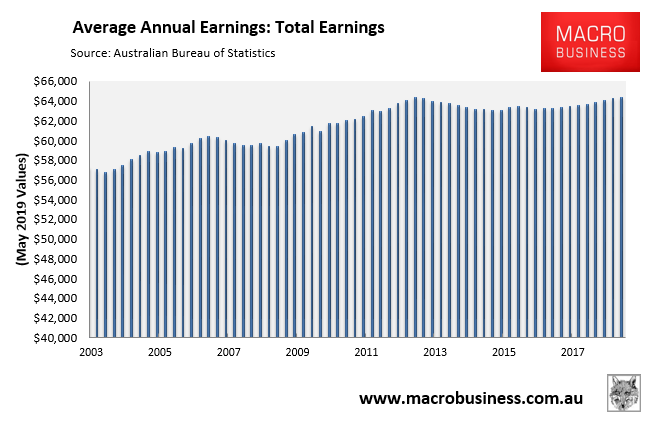 Leith van Onselen is Chief Economist at the MB Fund and MB Super. Leith has previously worked at the Australian Treasury, Victorian Treasury and Goldman Sachs.
Latest posts by Leith van Onselen (see all)