It's all so predictable. Just months out from the prolific criminality exposed by the Hayne Royal Commission, the rentiers are back. Via the AFR:
The founder of Aussie Home Loans, John Symond, says the housing market has turned a corner but both he and ANZ Banking chief Shayne Elliott believe that 'over-regulation' could threaten its recovery and pose risks to the broader economy.

…"It's one of the biggest risks of the next 12 to 18 months for the housing market actually getting back on its feet." Mr Symond, the chair of Aussie Home Loans, told the packed theatre of mortgage brokers at the International Convention Centre in Sydney on Monday.

…"Until we get clarity, we are just going to stay away. It's just too hard."
Good. That's the best outcome for everyone. ANZ especially is doing its best to go out of business: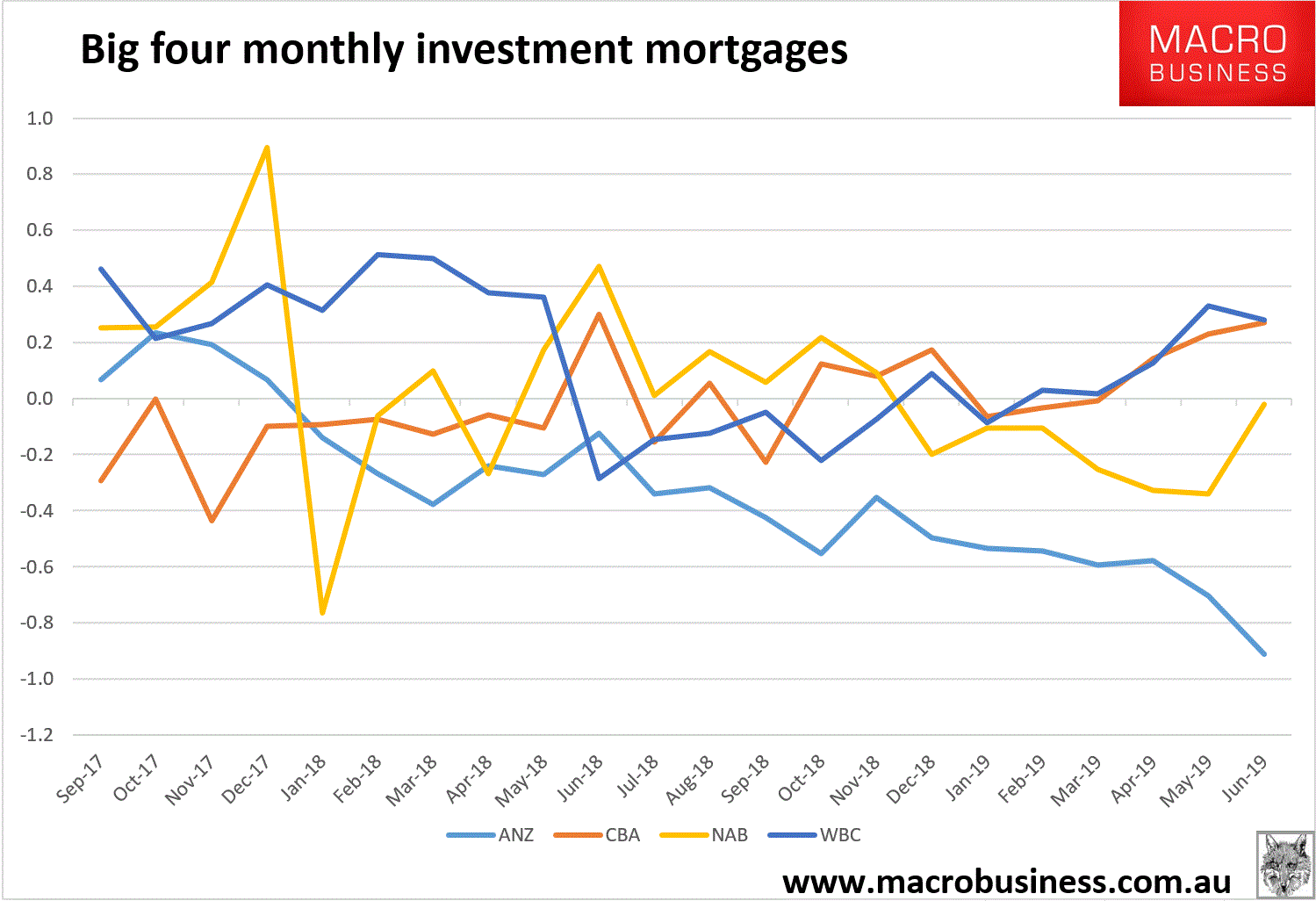 It's currently my favourite bank, doing its part for the national interest by ensuring no material mortgage rebound, ongoing deleveraging and the needed structural adjustment to a much lower AUD, driving tradables growth over house prices.
As for Aussie John, try this last week:
Aussie Home Loans founder John Symonds is selling Hansa, his super megayacht, with hopes to build a new one in the future.

He's asking around $160 million, which would be $60 million more than Australia's most expensive home, for the 73 metre vessel which was only delivered in 2017.

It has been reported on The Australian's Margin Call that there is heat in the market at the moment.

Symond's son Stephen has been recently using the boat, sailing from New York City out to The Hamptons.
When's it enough, Aussie John? When every Australia child other than your own must live a tiny house? When you own everything? When you explode?
David Llewellyn-Smith is Chief Strategist at the MB Fund and MB Super. David is the founding publisher and editor of MacroBusiness and was the founding publisher and global economy editor of The Diplomat, the Asia Pacific's leading geo-politics and economics portal.

He is also a former gold trader and economic commentator at The Sydney Morning Herald, The Age, the ABC and Business Spectator. He is the co-author of The Great Crash of 2008 with Ross Garnaut and was the editor of the second Garnaut Climate Change Review.
Latest posts by Houses and Holes (see all)