Aussie long bonds are insane. At all time low yields again today: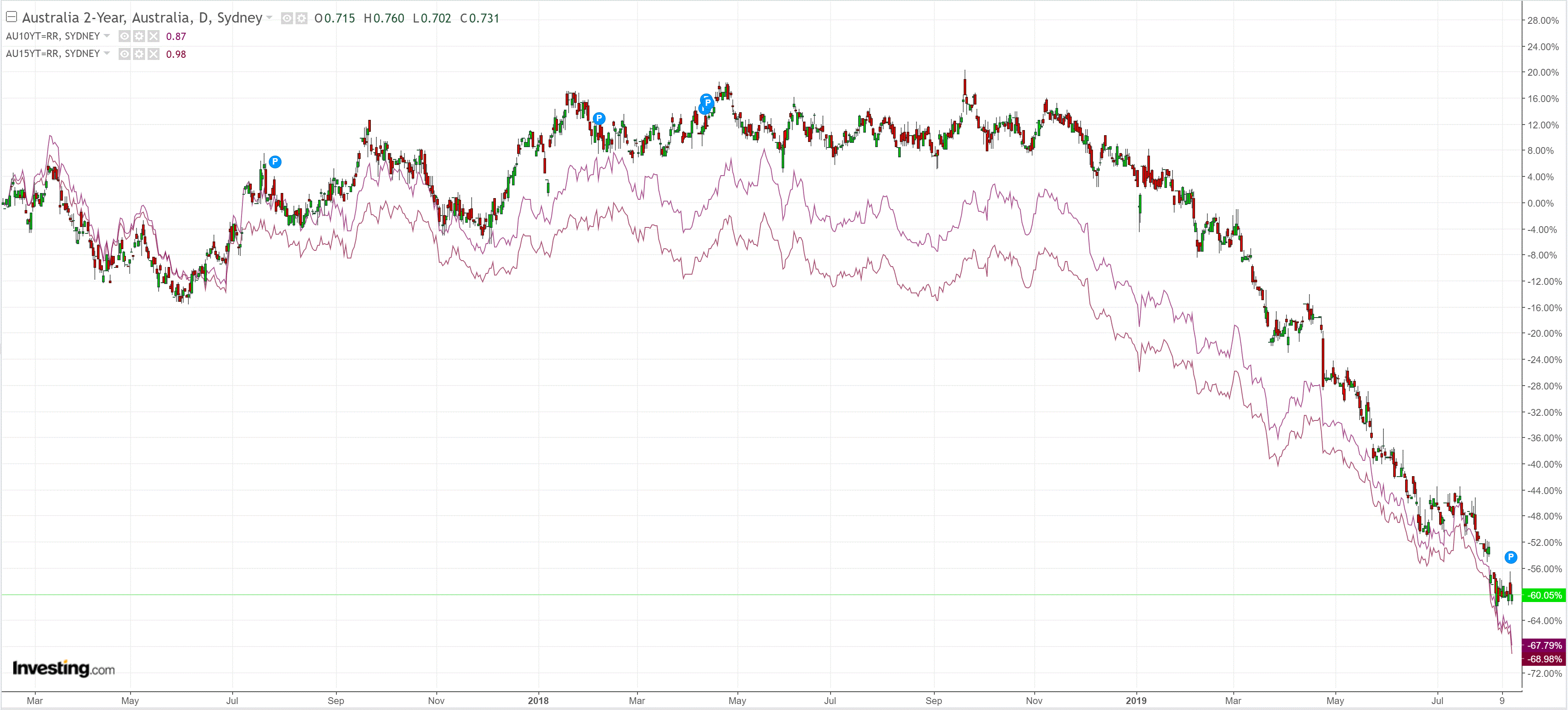 The curve is now inverted all the way out past the 15 year: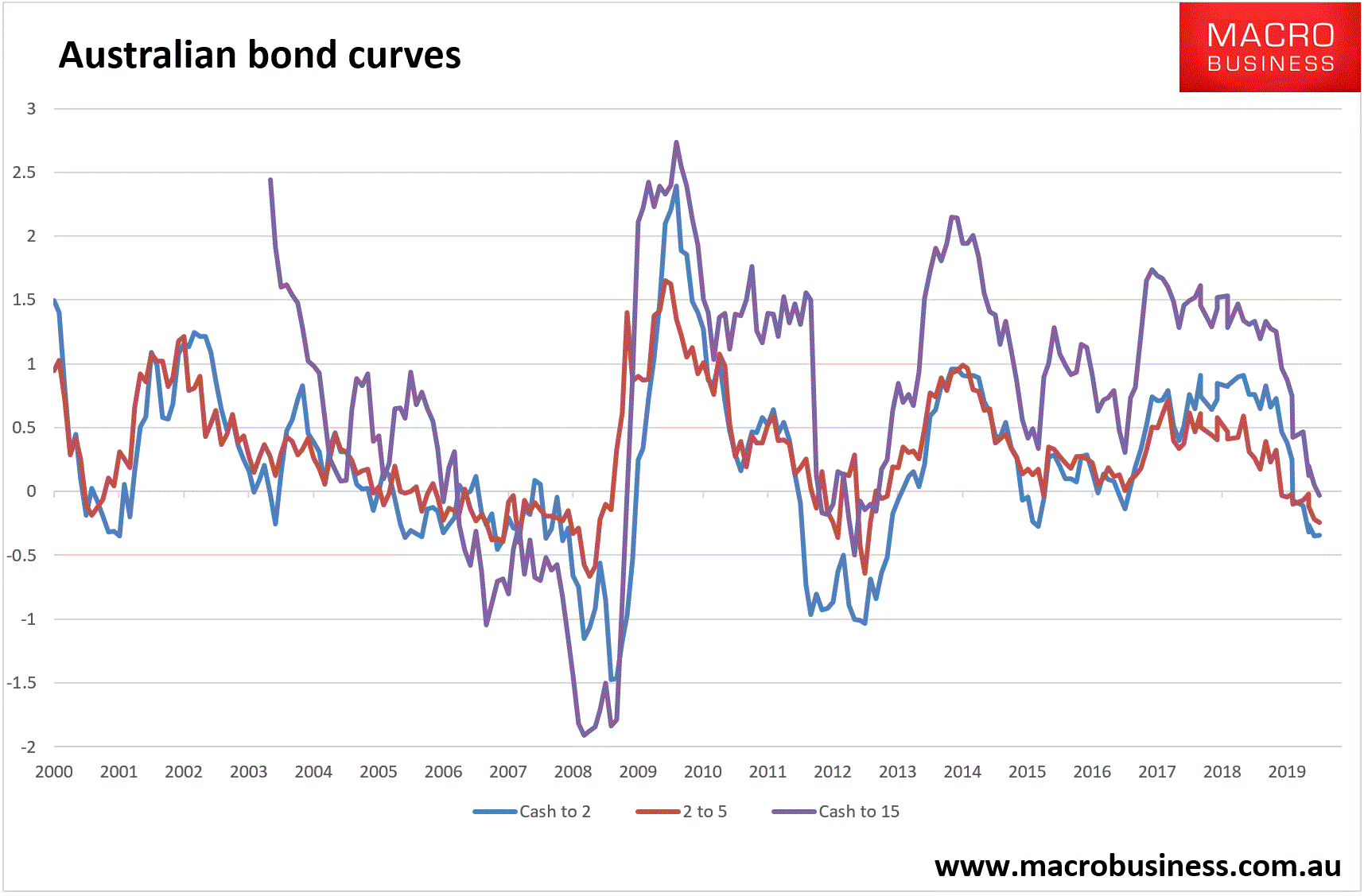 The last time this happened was the depths of the European debt crisis.
Yet US yields are crashing even faster and spreads appear to have bottomed: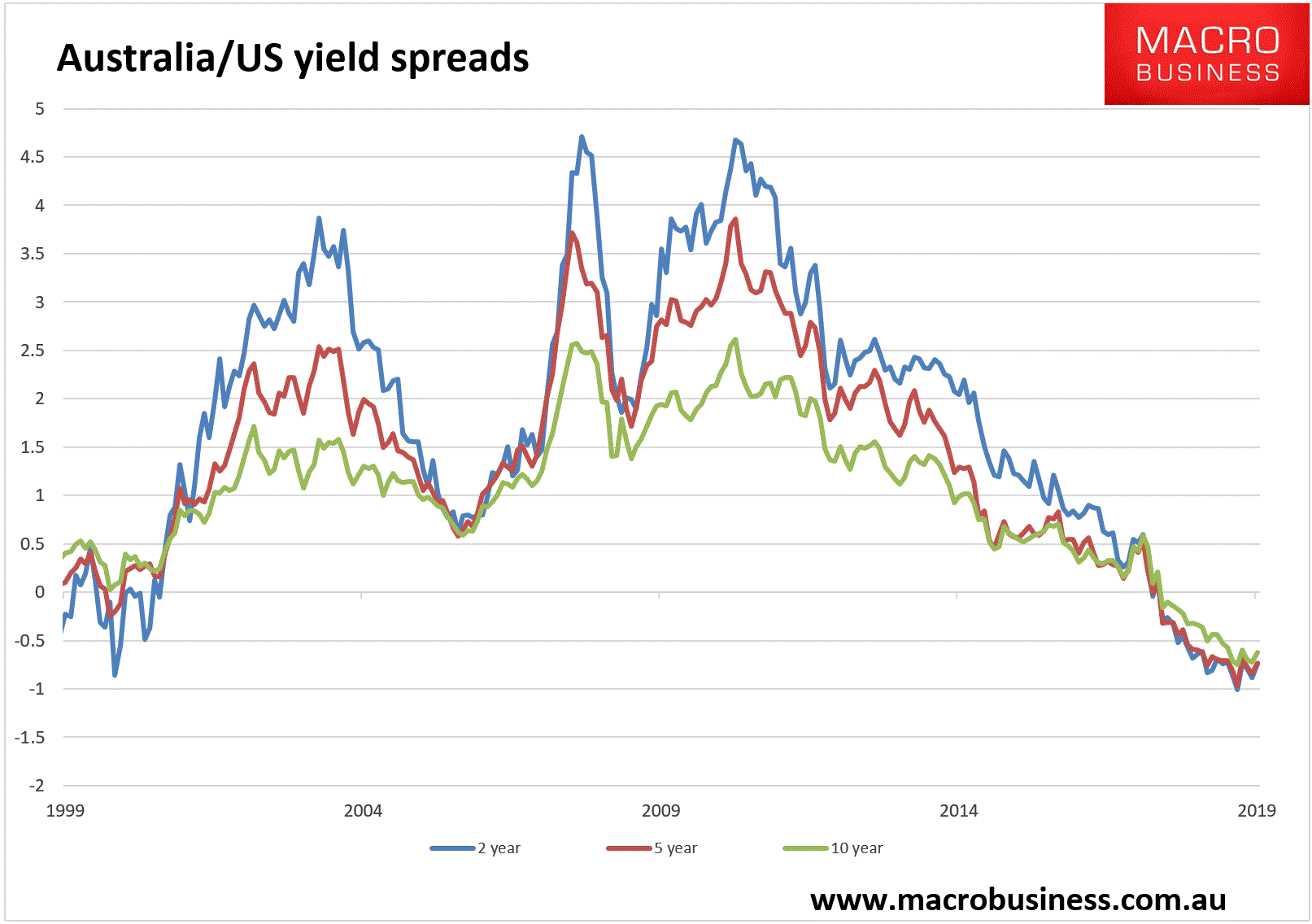 That's partially thanks the Lunatic RBA which always looks on the bright side of life:
The distress call being transmitted by seismic moves in the global bond market causing the biggest rout in shares for 18 months has met resistance from the Reserve Bank deputy governor and a pattern of upbeat labour market data.

The S&P/ASX 200 Index tumbled 2.85 per cent on Thursday to 6408.6 points and was the worst performing benchmark in Asia after the US 10-year bond yield fell below the level of the US two-year bond yield, also known as inversion, which tends to precede recession.

…"I'm not sure I would be relying on the yield curve as the best signal of that risk given the yield curve has obviously not got the same sort of structure that it's had historically," the Reserve Bank deputy governor said. Without distortive monetary conditions, the curve would appear healthier.
One thing is certain. The Lunatic RBA has proved over and again that it has NO IDEA what is happening.
Believe markets. They are howling that crisis is coming.
Latest posts by David Llewellyn-Smith (see all)