Earlier this year, it was revealed that the Australian Taxation Office (ATO) had collected an extra $7.7 billion in unpaid tax liabilities since July 2016 via its tax avoidance taskforce, with 44 multinationals changing their business models in order to meet their Australian tax liabilities.
Today, The Guardian reports that the ATO's multinational tax avoidance measures have slugged Shell with a $755m tax bill:
Court documents reveal Shell's main Australian company, Shell Energy Holdings Australia, has been fighting the ATO for six years over tax on the company's stake in the $30bn Browse gas project off the coast of north-west Western Australia…

Second commissioner Jeremy Hirschhorn declined to comment on the Shell dispute but said he was "very confident" big oil and gas projects would start to pay significant tax by 2021…

Hirschhorn said the ATO acted early to squash the efforts of multinationals to send profits reaped from Australia's oil and gas boom offshore without paying any tax in the country.

Two years ago, ATO officials were alarmed at the prospect that the big oil companies would avoid paying up to $10bn in tax over 10 years by pumping up the interest rate they paid on loans their local arms took out with offshore affiliates to finance the mega-projects.

However, a legal victory over Chevron, the lead partner on the country's biggest project, Gorgon, emboldened the ATO to take on the rest of the industry. Last year, Chevron paid the ATO $866m to settle the lawsuit, which alleged the 9% interest rate charged on a US$2.5bn inter-company loan was far too high…

Hirschhorn said the Multinational Anti-Avoidance Law, which came into effect in 2016, had put an end to a practice where some multinationals liked to pretend their Australian arms did nothing but distribute boxes.
Good job ATO. Keep it up.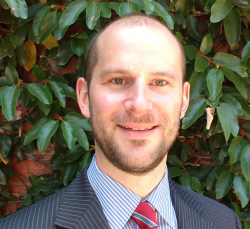 Latest posts by Unconventional Economist
(see all)