Yesterday we saw some pretty stark divergence between property doyens. Gottiboff was cock-a-whoop:
In Sydney last night, a jubilant Harry Triguboff said: "The market is improving in all our projects. It started with the election, then quietened down and now is rising again.
That sounds like a day-to-day prospect if you're not a Highrise Harry sock puppet.
Meanwhile, building supplier Adelaide Brighton was frank. At the AFR on residential:
"From May through to today we've not seen any recovery in that sector. And in fact it has deteriorated," a frank Miller told Chanticleer on Wednesday.
That said, these two sit at opposite ends of the property development business. Meriton sees the sales, AB sees the starts. The former probably is seeing some improvement and the latter is still getting clubbed by the emptying out pipeline.
The issue is that that hollowing out has eighteen months to run and while it does unemployment will rise, inhibiting any rebuild of the pipeline via subdued sales, via UBS: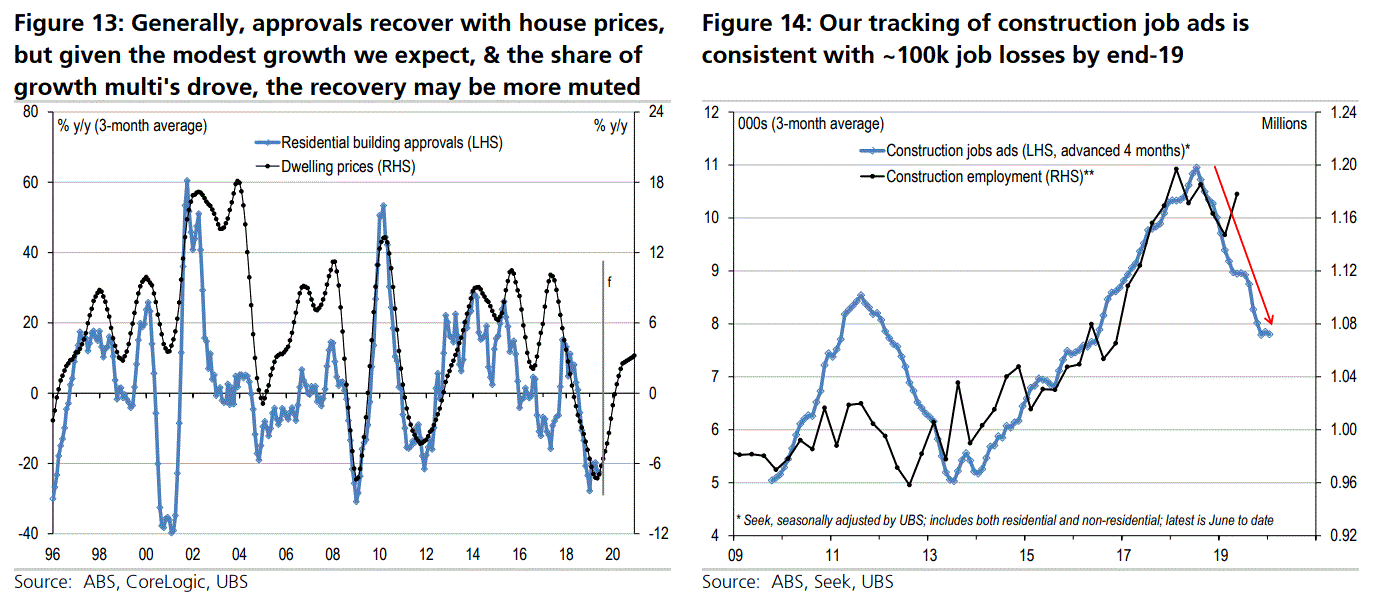 It's got further downside then L-shaped recovery written all over it. If there is an external shock it will roll over quicker than you can scream Gottiboooooooooooooooo……..
Latest posts by David Llewellyn-Smith (see all)