As summarised earlier, the Australian Bureau of Statistics (ABS) today released its labour force report for July, which registered a 24,600 increase in total employment but a flat headline unemployment rate (still 5.2%) due to a 0.09% increase in labour force participation. However, the underemployment rate rose by 0.2% in seasonally adjusted terms.
In trend terms, the unemployment rate rose 0.04% to 5.26%: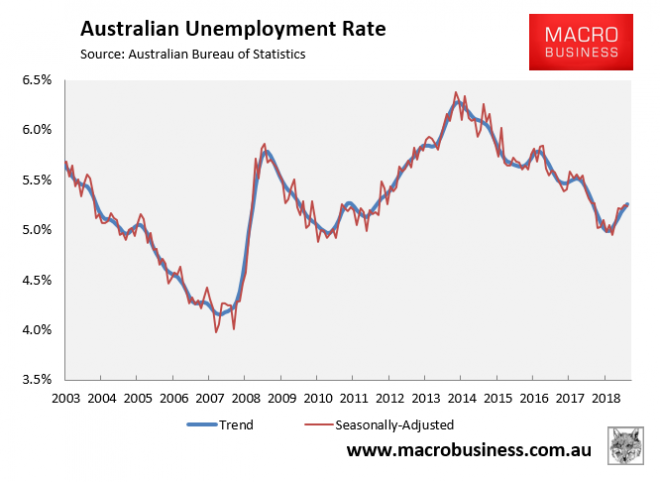 There are 1637 words left in this subscriber-only article.