Via The Australian comes a very bad idea:
Santos has set its sights on exporting a growing share of its big West Australian gas production base through the state's existing liquefied natural gas plants, as chief executive Kevin Gallagher warns that greater access to international markets will be crucial if WA is to avoid a gas price spike in coming years.

Santos, which has become a whipping boy on the east coast for its perceived role in creating the gas shortage that drove prices sharply higher, now wants to sell some production from its WA gas assets to nearby LNG plants as a means of encouraging the development of new gas fields.

At a Petroleum Club of WA dinner in Perth last night, Mr Gallagher said international LNG prices were higher than domestic gas prices and were more likely to ­encourage gas exploration and development. That, in turn, would keep WA's LNG projects full and make more gas available to the domestic market.
If only we could export chutzpah. STO gall would be some of the richest deposits in the world. Previously at The Australian:
As Santos worked toward approving its company-transforming Gladstone LNG project at the start of this decade, managing ­director David Knox made the sensible statement that he would approve one LNG train, capable of exporting the equivalent of half the east coast's gas demand, rather than two because the venture did not yet have enough gas for the second.

"You've got to be absolutely confident when you sanction trains that you've got the full gas supply to meet your contractual obligations that you've signed out with the buyers," Mr Knox told ­investors in August 2010 when asked why the plan was to sanction just one train first up.

"In order to do it (approve the second train) we need to have ­absolute confidence ourselves that we've got all the molecules in order to fill that second train."

But in the months ahead, things changed. In January, 2011, the Peter Coates-chaired Santos board approved a $US16 billion plan to go ahead with two LNG trains from the beginning….as a result of the decision and a series of other factors, GLNG last quarter had to buy more than half the gas it exported from other parties.

…In hindsight, assumptions that gave Santos confidence it could find the gas to support two LNG trains, and which were gradually revealed to investors as the project progressed, look more like leaps of faith.

…When GLNG was approved as a two-train project, Mr Knox assuredly answered questions about gas reserves.

"We have plenty of gas," he told investors. "We have the ­reserves we require, which is why we've not been participating in acquisitions in Queensland of late — we have the reserves, we're very confident of that."

But even then, and unbeknown to investors, Santos was planning more domestic gas purchases, from a domestic market where it had wrongly expected prices to stay low. This was revealed in August 2012, after the GLNG budget rose by $US2.5bn to $US18.5bn because, Santos said, of extra drilling and compression requirements.
I mean, sure, WA could listen and ignore this: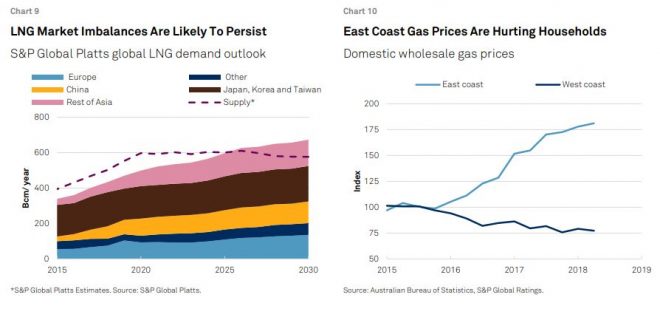 But I wouldn't advise it.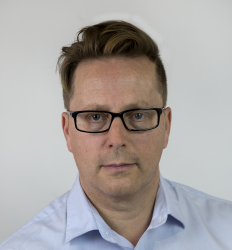 Latest posts by David Llewellyn-Smith
(see all)