Bravo Crikey and its new investigative unit, INQ:
The man sitting opposite us says he has found happiness. He lives in a small rented room in an outer Sydney suburb. He works a 60-hour week in a low-paid maintenance job from which he could be fired at any minute. He travels three hours a day on trains and buses to get there. He has no Medicare cover should he get sick. And it's a whole lot better than where he came from.

We'll call him Raymond (we can't use his real name, for reasons which will become obvious). He arrived at an Australian airport from Malaysia four years ago on a tourist visa. Within a month he applied for refugee status. His claim — that he feared religious persecution back home — was not believed by assessors from the Department of Home Affairs. He lodged an appeal against the department's decision, as is his right. But more than two years later he still doesn't have a hearing date. The odds are that his appeal will fail, but in the meantime he's got the protection of a bridging visa. This means he can remain in Australia and work until his legal avenues run out.

Raymond's is one of more than 20,000 cases listed as "active" at the Administrative Appeals Tribunal (AAT). The tribunal puts its clearance rate of refugee cases at 38%. A year ago there were 14,000 cases. Since then, the appeals have poured into the tribunal at the rate of around 200 new cases every week. And the more cases there are, the longer it takes to clear them.

Gaming the system has proven remarkably simple in a country that proudly parades its "tough-on-borders" credentials to the world. Raymond is happy to show INQ how it's done. He opens his phone and taps into a private Facebook group run by a man called Jebat Joe, a Malaysian national who oversees the Australian end of a labour recruitment syndicate.

Jebat Joe has nine tips on how to get through customs for anyone who arrives on a tourist visa at an Australian airport and hopes to stay permanently:

Don't bring big suitcases and say you are only in Australia for one week's holiday. Travel light.
Don't appear nervous or scared.
Wear neat clothing. Don't look messy.
Delete all data and contacts in your phone regarding work in Australia.
Don't bring too little money for a holiday.
Have a return ticket.
Not having a hotel booking is a problem. Have a booking for one day at least.
On your declaration card say that you are coming for a holiday and that you don't have any personal contacts in Australia.
Don't ever say you are coming to Australia to work. If your English is no good use two phrases: "I want holiday" and "I have money".

Jebat Joe underlines the importance of appearance. A major reason people don't get into Australia is that they "don't have good clothes". Ladies, he said, should "dress like a diva".

Jebat Joe is part of a larger system that has paved the way — at a price — for thousands of Malaysians to make money in Australia, a step taken more often than not out of necessity.

Next, Raymond shows INQ the online site of a man known as Zed, who worked in Australia but has returned to Malaysia. Zed works alongside Jebat Joe to recruit Malaysians looking for work in Australia. Anyone seeking a job must pay a minimum fee of $300. In Australia, Jebat Joe's operation does deals with contractors who are looking for workers, and his operation takes a percentage of the total labour cost. It's a scheme that mostly operates through closed Facebook or WhatsApp groups.

Raymond has barely travelled outside Sydney, yet his knowledge of Australian regions and their fruit produce is vast. He's able to recite it flawlessly: "Coffs Harbour, blueberry. Robinvale, oranges and grapes. Cairns/Mareeba, mango. Darwin, mango. Perth, strawberry. Mildura, oranges."

Raymond has gleaned his knowledge from job notices posted on sites like "Kerja di Australia" ("Work in Australia"). At the time of writing, the website has a callout for blueberry picking jobs in Coffs Harbour.

Raymond has a wide circle of Malaysian friends who, like him, entered on a tourist visa. Most have made a living working on Australian farms while, like Raymond, they wait for the system to decide on their refugee application. For those working on a farm there's a strict protocol, he says. "They don't talk to the farmer, and the farmer does not talk to them," explained Raymond. "The farmer only deals with the [labour] contractor."

In the world of Malaysian farm labourers, the contractor — who might be Malaysian but equally could be Indonesian, Chinese, or Lebanese — holds the whip hand, according to Raymond. Workers are paid in cash, usually every two weeks.

"If the contractor wants to play bastard he will call immigration. Then immigration will come and the employees won't get paid," said Raymond."They don't think they'll be caught, only if the contractor calls immigration."

The Malaysian visa scam began on a small scale but escalated five years ago and is controlled by syndicates in Malaysia. In Australia, gaming the system relies on a legal framework that guarantees a fair hearing for anyone with a claim for asylum. At the centre of that system is the AAT, which has been driven to a state of virtual meltdown. These are the numbers:

In July 2016, there were 17,480 cases at the tribunal's migration and refugee division — by May 2019, that number had grown to 58,442.
In 2014-15, the AAT had on hand 8587 applications for onshore protection visas (asylum) — by 2017-18 the number stood at 27,931.
In 2014-15, there were 327 applications from Malaysians. In 2017-18, that number had grown to 5825.
The average time to process an application is now 600 days.

Those statistics sound horrific, but the long waiting times are very good for business. Abul Rizvi, a former deputy secretary of the Immigration Department, says this state of dysfunction is exactly what labour-hire syndicates need: "It's not much use bringing a worker out to Australia and only having them for a week. They need a worker to stay for years to keep making money from them," he told INQ.

"The beauty of it, is that it is completely legal for those on a bridging visa to work," Rizvi explained. "The visa system, and by implication our borders, have never been so out of control."
There is much more at the piece.
Bernard Keane adds his voice to the outrage:
The abuse of Australia's onshore humanitarian visa application system by employers poses a growing threat to the wages and employment prospects of Australians, as well as having national security implications — and it's getting worse on the watch of a government that claims to be tough on border control.

With onshore humanitarian visa appeals cases in the Administrative Appeals Tribunal at nearly 60,000, and with 10,000 new cases a year, onshore bridging visas now represent a substantial addition to Australia's already large pool of temporary labor.

While some think tanks cheer temporary migration, it's become clear that foreign students and working holidaymakers — who together form the majority of the more than 900,000 temporary workers in Australia currently — are the victims of widespread and often industrial-scale exploitation.

The FWO noted in its annual report for 2017-18:

Migrant workers and visa holders continue to be one of the most vulnerable worker cohorts, and are continually over-represented in disputes as well as our compliance and enforcement outcomes.

The report of the government's Migrant Workers Taskforce, released earlier this year, noted temporary migrants were "particularly vulnerable to unscrupulous practices at work" and that "[t]he underpayment of temporary migrant workers has become more visible in recent years as the number of temporary visa holders in Australia has grown substantially over that time."

It's now clear the exploitation of temporary migrants goes beyond foreign student and working holidaymaker visa holders and includes a new industry of temporary workers gaming the onshore humanitarian visa application system to work in Australia.

For these workers and the employers who exploit them, exploitation isn't an opportunistic feature of life in Australia, it's the entire purpose of their arrival in the country. And the numbers — there are around 180,000 bridging visa holders — are large enough to make a significant impact on the wages growth and employment prospects of Australian workers and other temporary workers.
At last MB is not alone and the Fake Left is fracturing.
Cut immigration hard. It is the only way to end this shocking restructuring of the Australian economy towards slave labour.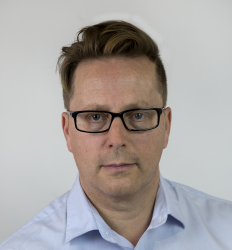 Latest posts by David Llewellyn-Smith
(see all)