Amid the proliferation of faulty and flammable high-rise apartments across Sydney, it is hard to fathom that the slum lords at the Urban Taskforce want even more:
Suburbs across Sydney are scarred with "big, fat, dumb" apartment buildings that provide poor living spaces for residents, according to two of the city's leading architects.

Philip Thalis, who is also a City of Sydney councillor, accused developers of pursuing profits by cramming apartments into buildings with excessive footprints.

"What worries me is these overblown buildings, these Godzillas in the suburbs, are a really bad model," he said.

Chris Johnson, the chief executive of the Urban Taskforce, a group representing the development industry, said councils and restrictive planning rules were to blame for "dumpy buildings"…

Mr Johnson said limiting the number of apartments on each floor would drive up property prices: "We need to consider affordability in the number of apartments per floor"…

"Councils need to be more flexible with height to encourage slimmer towers," he said…

However, Professor Knapp said tall building can "breed" anonymity: "Once people live too far from the ground, they become detached from the pedestrian realm and the sense of community and connection one has with their neighbourhood."
For years developer lobbyists like the Urban Taskforce have argued to cut red tape in order to build bigger, higher and faster. Deregulation, they claim, will help solve Sydney's chronic housing affordability woes.
But the proof is in the pudding, with rubbish apartment blocks spreading like weeds across Sydney, many requiring rectification, and owners and taxpayers left to pick up the tab.
The definition of insanity is to double down and repeat the same mistakes over and over again while expecting a different result.
For years, the development industry has been allowed to run rampant across Sydney. It now must be muzzled by the government.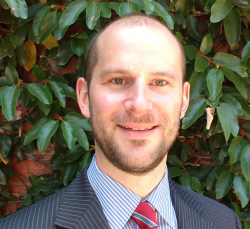 Latest posts by Unconventional Economist
(see all)