New highs again to day for the Aussie bond rocket: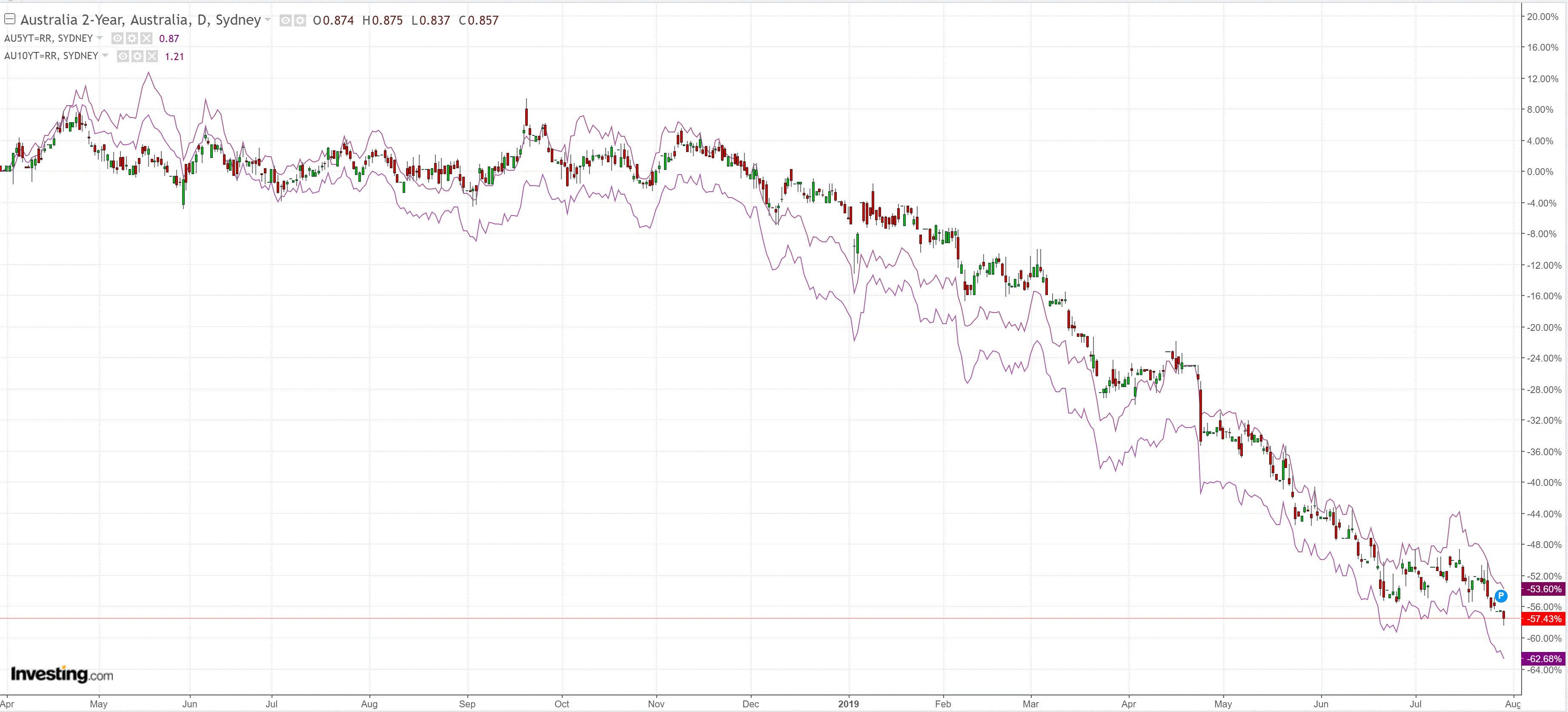 The curve keeps flattening despite RBA cuts: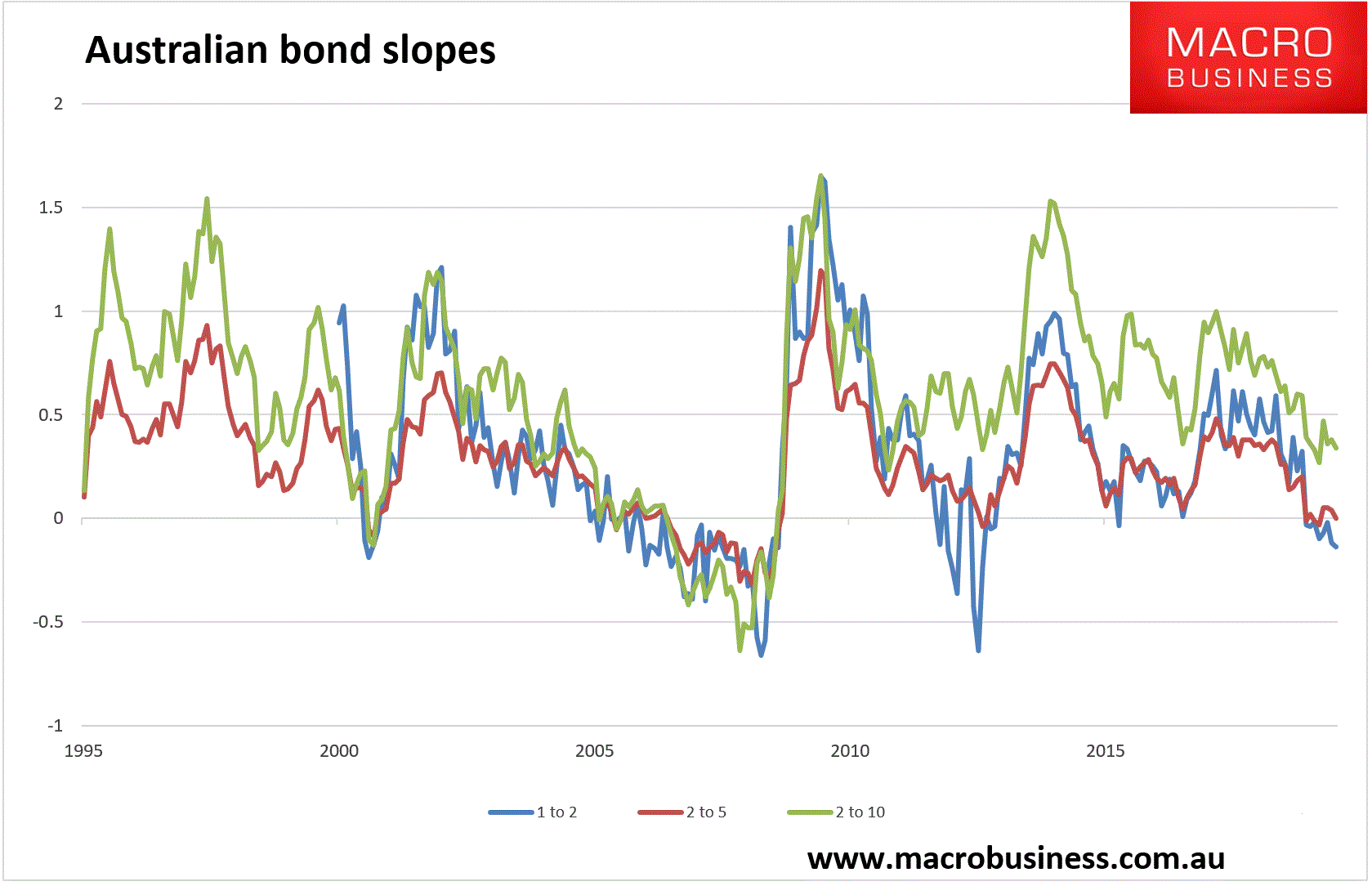 And spreads to the US are all at or near records as well: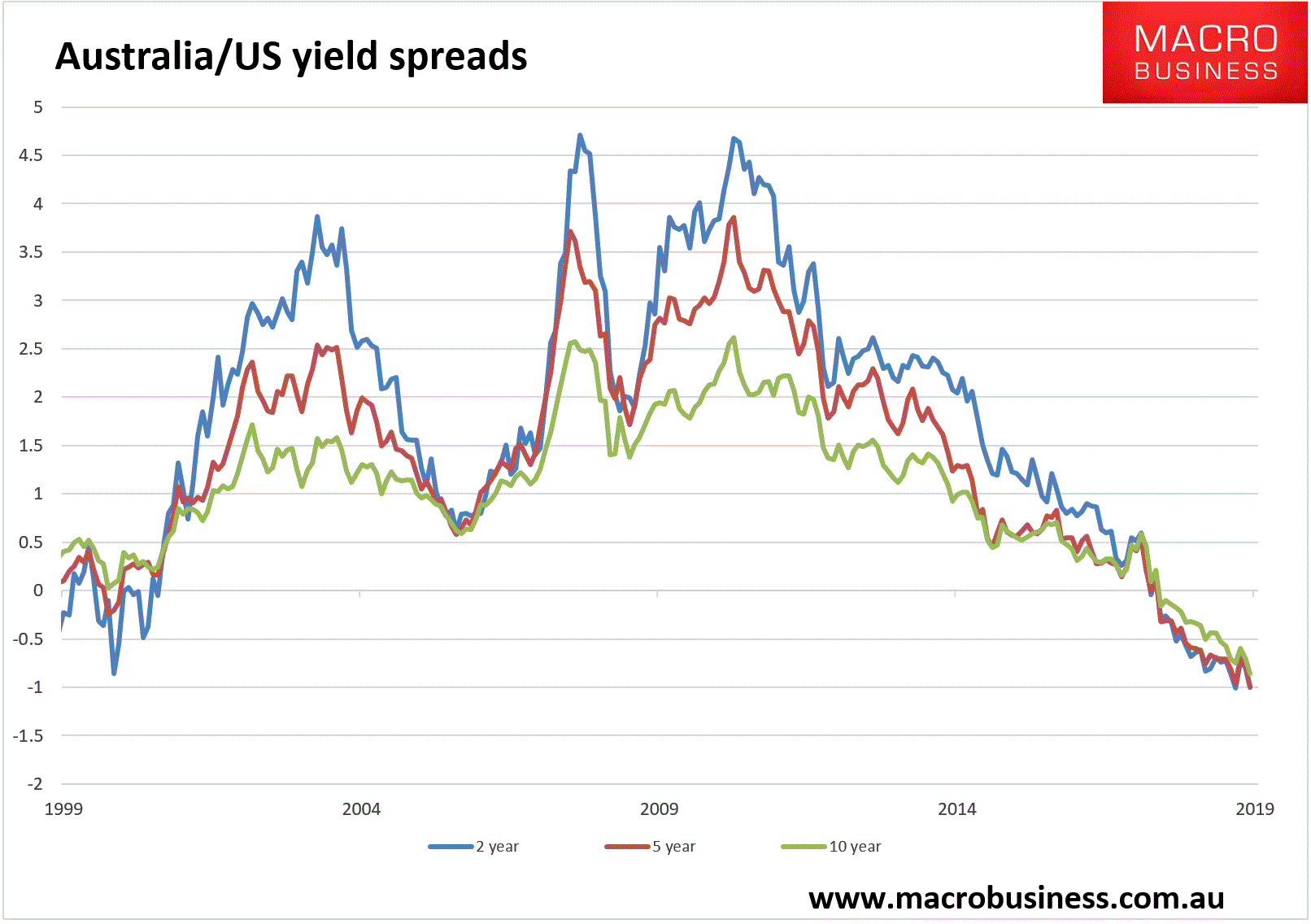 Westpac hints at taking profits:
We think it can get there but the period of extend AU bond outperformance is over. As mentioned, Westpac's decision to lower its expected terminal cash rate to 0.5% was a trigger for further AU cross market outperformance last week, especially versus the US. The benchmark 10yr AU-US bond spread is getting very close to our long-held -90bp target. The main driver of the extended period of outperformance has been the shift in the cash spread, with AU cash currently 137.5bp below Fed Funds. According to our forecast profile, that will be the low and should shift higher after the Fed cuts rates this week (top left chart). In addition, the historical relationship between the forward cash spread and bond spread has shifted toward AU underperformance (top right chart) and we are monitoring whether the relationship between outright US 10yr yields and the spread is also evolving (bottom left chart). For now, the AU market keeps outperfoming during US-led sell-off and given our view that there could be a bearish UST correction post-FOMC, we think there is a chance that the -90bp target is reached. So we will wait and monitor that contingent price action, but even so, we are now recommending that the trend in AU outperformance versus the US is over. Take profit and await pull-backs to reset.
I agree that the Fed is likely to disappoint so we may see some curve steepening ahead. Taking profits is always a good idea. However, I do not think we are at the bottom of yields yet given:
the trade war and Chinese growth stagnation;
European recession and Brexit;
and Australia own stagnation with an L-shaped housing recovery.
I still see the Aussie 10 year below 1% as the base case. The risk case is much lower if Brexit goes badly.