Domain has released its June quarter rental report, which reveals that Sydney rents have experienced their sharpest fall in 15 years, down by 1.9% over the quarter and by 3.6% over the year: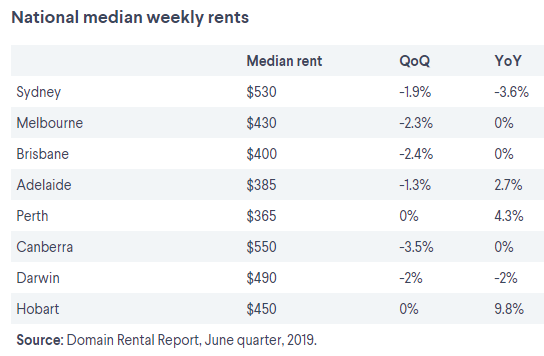 The rental declines were fairly broad-based: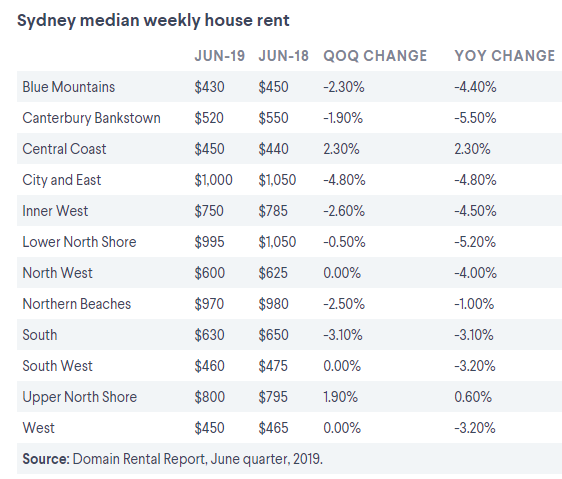 According to Domain:
"Record rates of construction has been flowing through to rents for a while and you can see that through the vacancy rate," Mr Wiltshire said. Sydney's vacancy rate is 3.2 per cent, compared to 2.4 per cent a year ago [Domain economist Trent Wiltshire said]"…

The Agency national director of property management Maria Carlino said Sydney's huge construction pipeline had finally had an impact.

"It's definitely a tenants' market, they haven't been silly in relation to offers," Ms Carlino said. "They'll come in with [an offer] 10 per cent cheaper and negotiate from there."
CoreLogic's rental data also shows Sydney's rents falling over both the quarter and year: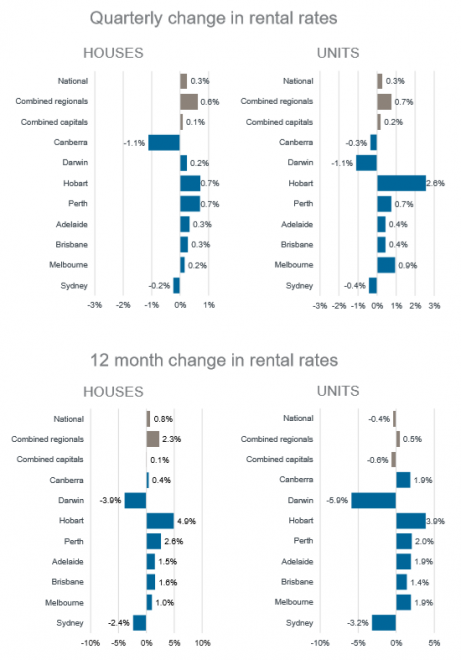 The situation may be turning, however, with both dwelling approvals and commencements plummeting at the same time as population growth is increasing: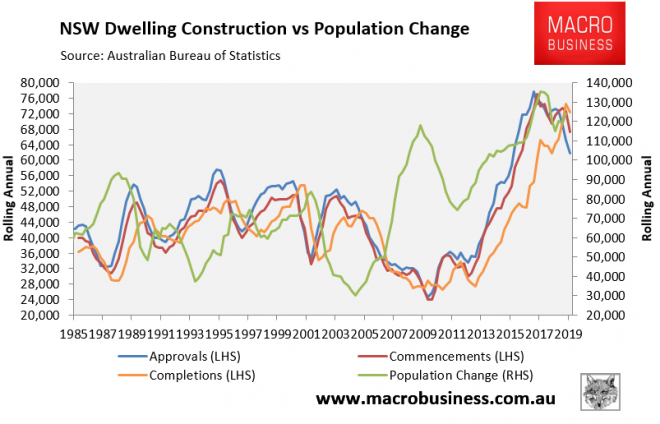 Other things equal, this points to tightening rental vacancies in 2020.