In the September 2017 general election, the New Zealand Labour Party launched a plan to reduce immigration by 20,000 to 30,000 in a bid to relieve chronic housing and infrastructure pressures (especially around Auckland):
…in recent years our population has been growing rapidly as record numbers of migrants arrive here. This has happened without the Government planning for the impact immigration is having on our country… This has contributed to the housing crisis, put pressure on hospitals and schools, and added to the congestion on roads…

Labour will… take a breather on immigration… In total, these changes are estimated to reduce net migration by 20,000-30,000. Without these changes there would be up to 10,000 more houses needed and up to 20,000 more vehicles on our roads annually.
Labour also promised to "build 100,000 affordable homes across the country" via its Kiwibuild policy:
Labour's KiwiBuild programme will build 100,000 high quality, affordable homes over 10 years, with 50% of them in Auckland. Standalone houses in Auckland will cost $500,000 to $600,000, with apartments and townhouses under $500,000. Outside Auckland, houses will range from $300,000 to $500,000.
To say that Labour is failing on these key policies is an understatement.
Immigration into New Zealand remains turbo-charged, as noted by the latest data from Statistics NZ:
"Net migration has remained high since 2014, with a peak in 2016," population indicators manager Tehseen Islam said.

"Over the past four calendar years, 224,000 more people came to New Zealand than departed. That's equivalent to the population of Wellington city, or about 150 more people every day…

"New Zealand is seeing a sustained period of high net migration relative to its population," Mr Islam said.

"This has helped boost the total population, which has grown by an average of 2 percent per year for the past four years.
Kiwibuild is also an epic failure, badly missing its targets, as noted earlier this month by Peter Dunne:
Ministers clearly assumed that just the frequent statement by the Government of its prevailing intention to build 100,000 new homes over 10 years would be enough to ensure its achievement, and are clearly frustrated this has not been the case…

One of the consequences of the policy shambles of the last 18 months has been that there now appears to be little faith amongst any of those involved in the housing sector that the Government knows what it is doing in this area – or is prepared to listen… Dogmatic reassertion of the ambition of the original policy, which has so palpably failed, will not achieve that…
Against this backdrop, Kiwibank economists have released research showing that "New Zealand's housing shortage is getting worse" and could top 150,000 next year:
This time last year we showed a shortage of 100,000 homes across New Zealand. Our population growth has outstripped housing supply, again. We're now short 130,000 homes. Most of the shortage is in Auckland, where most migrants descend…

Residential building consents have hit multi-decade highs. But as we said in last year's report, the shortage was likely to get worse before it gets better. And the shortage has worsened, despite the industry's best efforts to boost supply…

If things continue the way they are, the shortage will balloon to 150,000 this time next year. However, the growth in the shortfall of housing in the last year was the lowest since 2014 (see chart below). So, things are getting worse, but at a better rate. Not really that comforting…

The recent surge in migration-led population growth is significant. Annual net migration peaked at just over 70,000 people in early 2017. Net migration is now broadly trending lower. But NZ is still feeling the effects of the past surge and continued gains…
As long as Labour maintains the throttle on immigration, New Zealand's chronic housing shortage will worsen.
So much for Jacinda Adern "Backing the Kiwi Dream".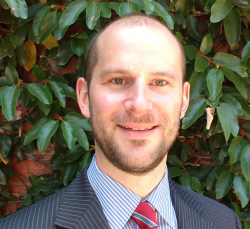 Latest posts by Leith van Onselen
(see all)