The 2017 Federal Budget included the below measure aimed at encouraging seniors to downsize from their large homes to free-up housing for Australian families: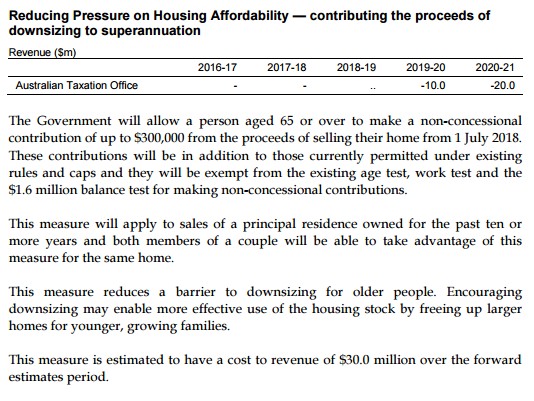 Yesterday, National Seniors Australia called for the scheme to be expanded to the Aged Pension:
Ian Henschke, chief advocate of National Seniors Australia, suggests: "The strong take-up of this very conditional scheme tells you clearly the demand is there — what needs to happen now is a proper downsizing program that anybody — not just a lucky few — can access"…

Seniors groups have been lobbying the federal government to tackle the broader issue of "asset rich, cash poor" older Australians who want to downsize but are wary of raising cash in a property sale which may restrict their access to pensions or part pensions.

Representative groups have called for the government to widen the incentives to downsizing by giving retirees a pension income test exemption on at least a portion of the proceeds of the sale of a house. "We would like to see up to $250,000 made exempt as far as pension income tests are concerned, then you would really have a universal downsizing scheme that everybody could access," says Henscke.

A survey carried out by National Seniors Australia has shown many more people would be encouraged to downsize if home sale proceeds were exempt from the Age Pension Assets Tests, as opposed to a super contribution exemption.
Interestingly, the above 2017 Budget's measure was contradicted by the 2018 Budget, which included billions of dollars of funding to assist 20,000 more older Australians stay in their homes:
Treasurer Scott Morrison's third budget includes billions of dollars in funding for thousands of extra home-care packages, designed to help ease the ongoing backlog of retirees wanting to stay in their homes as they get older.

The budget also extends the Pensioner Work Bonus scheme, which gives older Australians the chance to earn more money without affecting their benefits.

Grant Thornton Australia partner Sian Sinclair warned the government's plan would blunt the impact of 2017 budget measures designed to give retirees a $300,000 incentive to downsize…

"Last year they were encouraging downsizing through the capital gains tax concessions and the superannuation concessions around where that money got parked, but here they're almost putting a handbrake on that downsizing by providing opportunities for people to continue to receive care in their own homes," she said.

"It goes a way against that housing affordability measure, where we are talking about freeing up larger properties which could be made available for families.
The 2018 Budget also extended the Pension Loans Scheme (PLS) to all older Australians, thereby allowing them to boost their retirement income by up to $17,800 for a couple without impacting their eligibility for the pension or other benefits. This measure also helps to 'lock' older empty nesters in their family friendly homes by removing their incentive to sell.
Rather than ceding to National Seniors Australia and extending more Budget largesse to older Australians, a fairer policy would be to keep the PLS extension but also:
Include one's principal place of residence in the assets test for the Aged Pension at some point in the future (e.g. 1 July 2021), thus allowing current retirees and prospective retirees adequate time to make arrangements; and
Raise the overall pension asset test threshold as well as the base rate.
Under this approach, asset rich pensioners choosing to remain in place could continue to receive an income stream as they do now under the Aged Pension, but with less drain on the Budget and on younger taxpayers. But they would similarly be incentivised to move as the family home would no longer be viewed as a tax free shelter. Poorer 'houseless' pensioners would also be made better-off via the combination of a higher asset test threshold and a higher pension base rate.
The last thing the federal government should be doing is giving even more taxpayer assistance to the generation that has been fortunate to maintain high rates of home ownership while younger generations' home ownership rates have plummeted: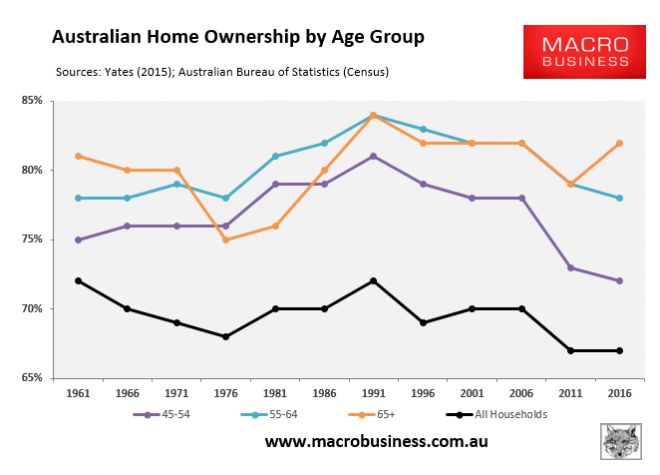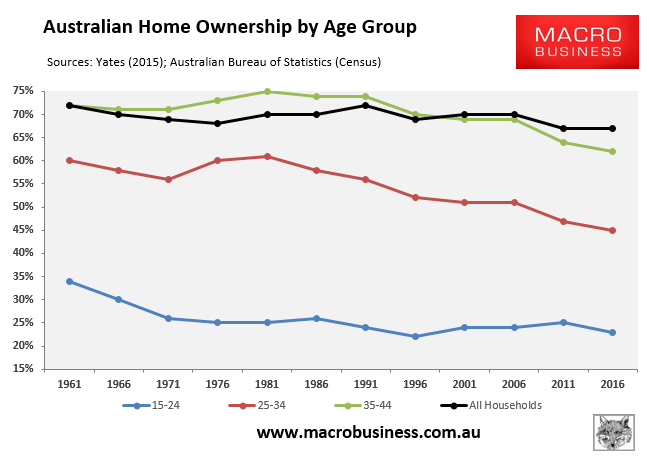 And have been fortunate to enjoy the biggest increase in net wealth, according to the HILDA survey:

Largely because they have enjoyed the biggest gains in home equity: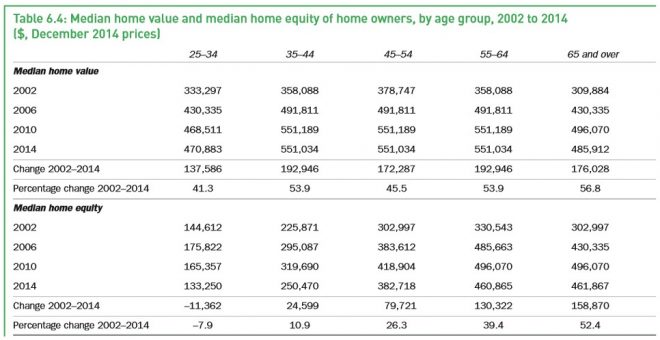 If the goal is to encourage better utilisation of the housing stock and provide a fairer retirement system, then policy will need to make tougher reforms along the lines outlined above.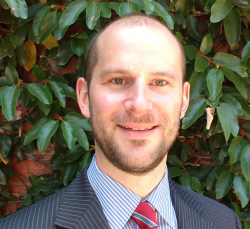 Latest posts by Leith van Onselen
(see all)