Statistics New Zealand has released data showing that the growth in renting households continues to dwarf the growth in owner-occupied households:
The number of households renting their homes is increasing at almost twice the rate of those who own their own homes, according to the latest estimates from Statistics New Zealand.

Statistics NZ estimates there were 1,771,300 NZ households at the end of June, up 24,300, or 1.4%, compared to June last year.

Of those, 1,100,800, or 62%, owned their own homes, 604,100, or 34%, rented their homes and 66,400 (4%) lived in free accommodation, such as that provided by a relative.

During the year the number of households that rented their homes grew by 15,400 (2.6%) while the number that owned their own home grew 7900 (0.7%).

The percentage of households that own their own homes has been declining for many years, while the percentage that rents has been increasing…
Meanwhile, Statistics New Zealand also shows that renters are far less satisfied with their housing than owner-occupiers, with far more reporting that their housing is unsuitable: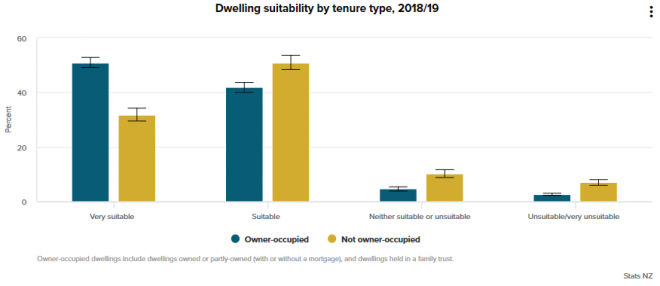 As well as more reporting problems: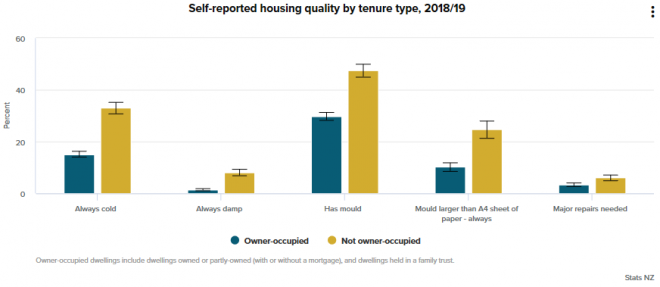 The below chart from the New Zealand Census shows the long-term decline in home ownership: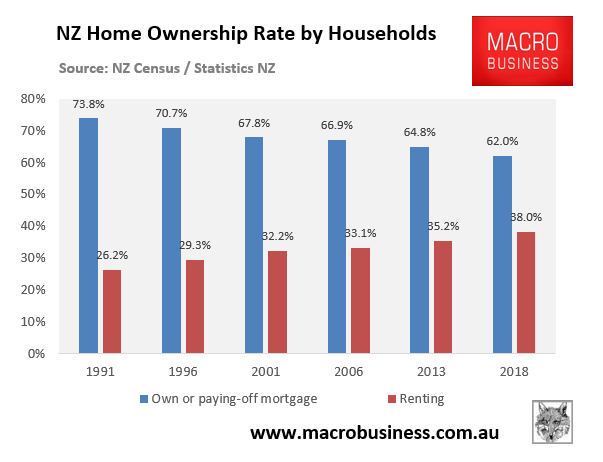 In 1991, around 74% of Kiwis were home owners, which has collapsed to just 62% now, according to Statistics New Zealand.
With New Zealand's population projected to expand for decades to come: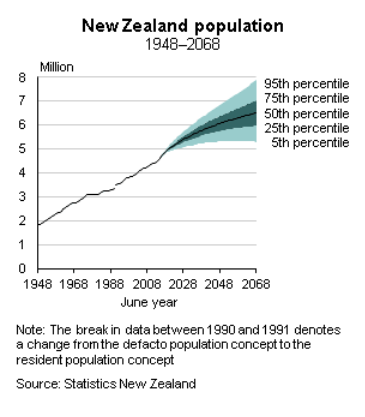 With most of this growth expected to occur in the major cities: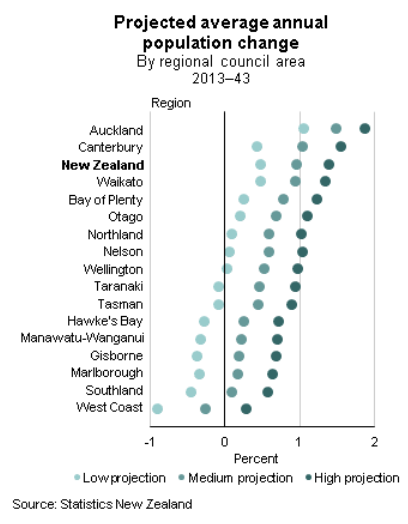 Home ownership across New Zealand will continue to fall.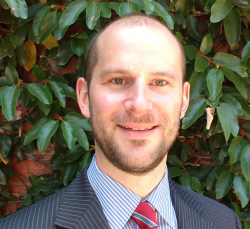 Latest posts by Leith van Onselen
(see all)