Treasurer Josh Frydenberg says the federal government will change the deeming rate for pensioners by the end of 2019, and that over 25 per cent of pension recipients will be better off as a result. Shadow social services minister Linda Burney says a change in the deeming rate is urgently needed, and that cutting it by 1.25% would see pensioners $3,875 a year better off. The deeming rate has not been changed since 2015, while cutting it by 1.25% would reduce the Budget bottom line of at least $1 billion. From The AFR:
The current deeming rate means the first $51,800 of financial assets, for singles, is subject to a deeming rate of 1.75 per cent and anything over $51,800 is deemed to earn 3.25 per cent.

When the deeming rate is reduced it is equivalent to saying the pensioner is earning less on their private assets and needs more welfare to live.

When the government last set these deeming rates in 2015, which were a reduction of 0.25 percentage points from the previous rates, the cost to the budget was $200 million a year and gave part-pensioners only an extra $83 a year.

Reducing the deeming rates by 1.25 per cent would then entail at least a $1 billion hit to the budget.
Meanwhile, retiree lobby groups are demanding changes to the way that deeming rate is determined:
Seniors Australia is demanding a new regime to set the "deeming rate"… arguing the power to decide the payments should be given to an independent agency…

Council on the Ageing chief executive Ian Yates said the government should set up a transparent review of the deeming rate or use its new retirement incomes review, announced on May 22, to set up a new way to set the rate…

Seniors Australia is calling for the deeming rate to change in line with term deposit rates in order to reflect real-world conditions, rather than be decided at the discretion of a minister.
There is no doubt that falling interest rates are hurting those relying on term deposits to fund their retirement. But deeming rates apply to all financial assets, including equities like shares and unit trusts. And equities typically boom as the cash rate falls.
Deeming rates have to provide a simple benchmark that takes account of cash returns, dividends and other equity returns. That's the main reason there are two deeming rates – a lower one biased to cash (1.75% on the first $51,800 of investment assets for a single), and a higher one biased to equities (3.25% on investment assets over the amount of $51,800 for a single).
Any discussion of deeming rates needs to take account of both deposit rates and equity returns, not focus solely on the former.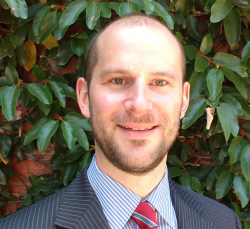 Latest posts by Leith van Onselen
(see all)