Interesting from RBA foghorn Terry Mccrann today:
Any suggestion that Reserve Bank governor Philip Lowe compromised his or the RBA's independence with his 'meet and quote' with Treasurer Josh Frydenberg last week is just silly and quite simply doesn't square with the facts.

Very obviously, Lowe hasn't needed to be bullied by a politician into cutting rates — he and his board have already done so, twice.

But somewhat more subtly — maybe too subtly for much of the media and other so-called commentators — is that, if anything, the dynamic has been and is operating in exactly the opposite direction.

Rather than government and/or Treasurer trying to 'heavy' Lowe and the RBA; it's been the mild-mannered governor who's been trying to 'heavy' (a better and more accurate word would be 'advise') not so much the government but governments, plural, and politicians plural.

Lowe has been calling for governments, state and federal, to increase their spending on infrastructure, to embrace a much wider, deeper and more sophisticated and nuanced 'reform agenda', and to broadly boost, again in an intelligent way, fiscal (budgetary) action.

Statements of assessment of what is happening in the economy, the RBA's considered opinion of what would make the economy work better and deliver stronger growth and rising incomes, and an admission of the limits of what the RBA can achieve by cutting rates.
Quite apart from the fact that Phil Lowe couldn't bully a flea, if Mccrann is right then what was with the combined statement that the economy is 100% strong, contradicting both the rate cuts and the prior pressure for fiscal spending?
More likely this is the foghorn brown nosing the Lunatic RBA to keep his flow of leaks intact.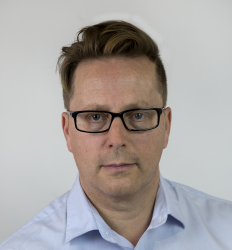 Latest posts by David Llewellyn-Smith
(see all)