The Australian's Adam Creighton has asked the question, noting that Australia's superannuation system is now valued at $2.8 trillion, and yet parliament has failed to agree on what it is for. The current federal government tried a few years ago to enact a bill that would define the purpose of superannuation, but it was never passed.
Creighton argues that the main aim of superannuation should be to help people to provide for themselves in retirement, but cynics suggest that the 'real' beneficiaries include fund managers, superannuation and financial planning associations, the union movement and the Labor party. It is little wonder, then, that all these groups want the superannuation guarantee to be increased to 12% to line their own pockets:
A primary purpose of super­annuation is to provide highly paid jobs to tens of thousands of fund managers, union officials, directors, ­financial advisers, conference organisers, policy advisers and industr­y associations (apologies to any group I've missed).

When a nation with a smaller population than Texas has the fourth or fifth largest funds manageme­nt sector in the world, government intervention is the reason.

When news broke yesterday that some Liberal MPs didn't want the government to lift the compulsory saving rate to 12 per cent, as is legislated to occur by 2025, there were no workers in the streets chanting "Take our money"…

A total of $30 billion a year in fees… gives you a big payroll… Super has become the longest gravy train… It also was a deliberate subsidy to financial services…

In a 1997 referendum more than 90 per cent of New Zealanders voted against the introduction of an Australian-style compulsory super. We never had a chance to vote here.
For mine, the purpose of superannuation is clearly to line the industry's pockets. Why else would we allow an inefficient situation to develop whereby average fees and expenses have barely changed and are way above the OECD average, despite the explosion in funds under management: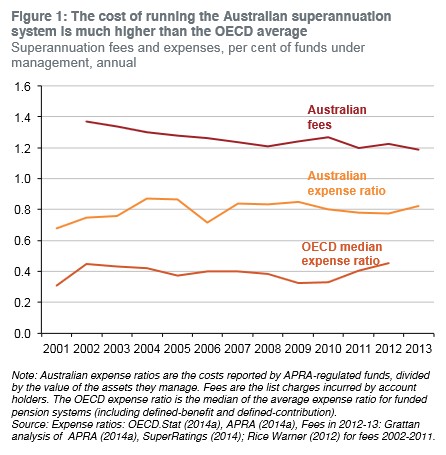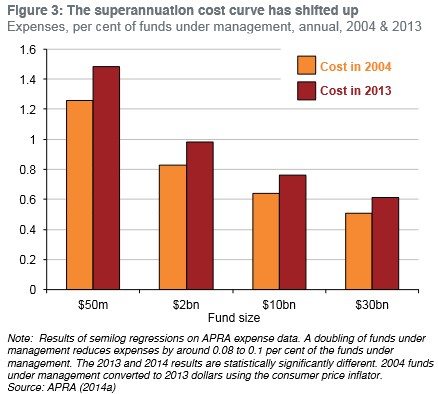 And why else would we allow a system to develop that costs the federal budget more than it saves in Aged Pension costs, as well as robs Australians of disposable income?
Raising the superannuation guarantee to 12% would merely heighten inequities already present in Australia's superannuation system. It would rob younger (and lower paid) workers of much-needed disposable income at a time when real wages are falling, and worsen the long-term sustainability of the Budget.
About the only winners from such a policy would be the superannuation industry, which would get to 'clip the ticket' on more funds under management and earn fatter profits.
This is why reforms to fix the underlying problems in Australia's inefficient and inequitable superannuation system (e.g. excessive fees, unequal distribution of concessions on contributions/earnings, etc) is vital before the government even considers raising the compulsory superannuation rate.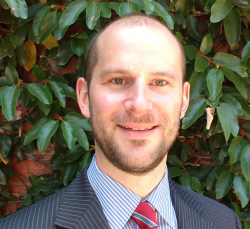 Latest posts by Leith van Onselen
(see all)