The percentage of Australians aged between 20 and 28 with private health insurance cover for hospitals fell by 6.9% (33,975 people) in 2018, according to data from the Australian Prudential Regulation Authority. The overall percentage of Australians with hospital cover at the end of 2018 was 44.6%, the lowest level since December 2006, whereas the percentage of over-90s with health cover rocketed. From The AFR:
It's the fourth year in a row that APRA has reported a fall in rates of hospital cover, from its 2014 peak of 47.3 per cent. The rate is now at its lowest level since December 2006.

With the exception of 35 to 39 year olds, the percentage of every cohort up to age 64 with hospital cover fell, with 30 to 34 year olds seeing the second biggest drop, of 3.56 per cent.

The percentage for every cohort over age 65 increased, meanwhile, with cover for the high-risk 90 to 94 year old age band rocketing 8.8 per cent.
The latest data from APRA follows last week's report from the Grattan Institute, which claimed that the private health insurance sector is in a "death spiral" because of the continued decline of people with cover:
Australia's private health insurance industry fears it is in a death spiral, and politicians need to rethink whether or to what extent taxpayers should continue to subsidise the industry.

Australians are increasingly dissatisfied with private health insurance, and policy reform is urgent.

Premiums are rising much faster than wages or inflation.

People are dropping their cover, especially the young and the healthy. Those who are left are more likely to get sick and go to hospital, driving insurance costs up further.

Meanwhile, taxpayers subside the industry to the tune of about $9 billion every year: $6 billion for the private health insurance rebate, and $3 billion on private medical services for inpatients.

It's inevitable that government will have to make tough decisions about whether more subsidies are the answer to the impending crisis.
As I noted last week, the overarching question of whether the private health system is worth supporting needs to be thoroughly examined.
Every year, the Australian Competition and Consumer Commission (ACCC) releases its report to the Australian Senate on competition and consumer issues in the private health insurance industry. And every year, the ACCC finds that Australia's private health insurance industry is characterised by market failures due to asymmetric and imperfect information, as well as significant complexity.
Premiums continue to rise every year, which comes at a direct cost to the federal budget of some $9 billion. Whereas the list of policy exclusions has also surged: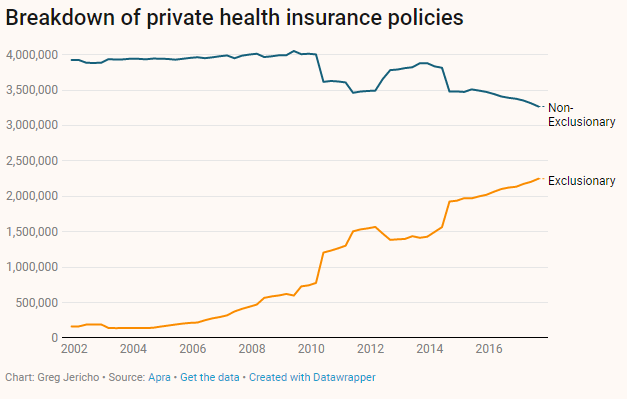 Accordingly, consumers are viewing private health insurance as poor value for money.
Still, successive governments – both Coalition and Labor – fail to articulate why Australians need a duplicate health care system, or why the federal government subsidies to private health insurance should be so substantial.
There is no evidence that private health insurance buys patients extra quality and safety. The Productivity Commission (PC) found that the larger, most comparable public and private hospitals had similar adjusted premature death ratios. Further, the PC found that the team-based care in large public hospitals also leads itself to better coordination of care.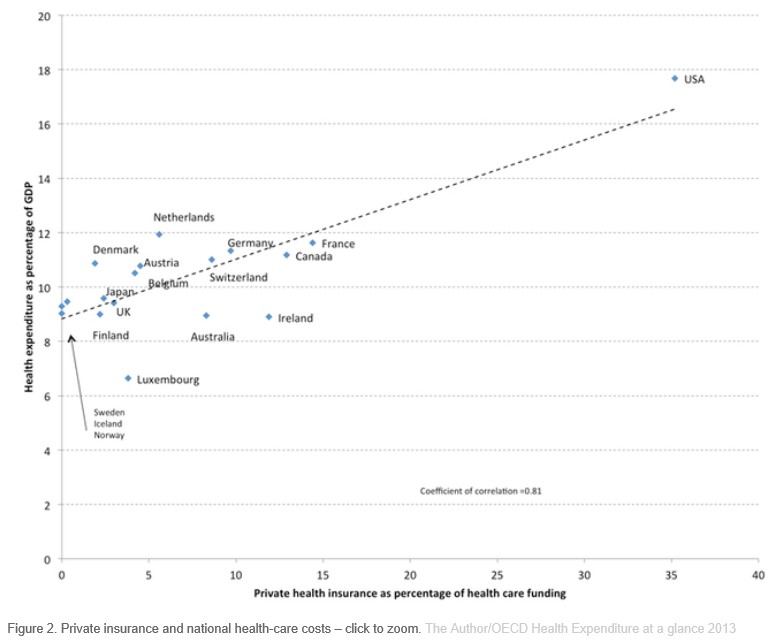 In fact, in Australia's case, private health insurance might even raise overall health costs. This is because the high financial overhead of private insurance means that only 84 cents in every dollar collected by private insurers is returned as benefits, with the rest going to administrative costs and corporate profits. By contrast Medicare returns 94 cents in the dollar, even after the cost of tax collection is taken into account.
A single national insurer, like Medicare, also has the monopsony buying power to control prices demanded by powerful service providers.
So, where is the evidence to show that spending taxpayer money to subsidise private health insurance is superior to expanding funding to the public system?
Australia needs a national debate about the efficacy of the private health insurance system and whether we should shift towards a single national insurer.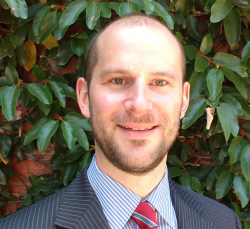 Latest posts by Leith van Onselen
(see all)