As noted yesterday, Australian imports have stalled over the past year or so as domestic demand crashed: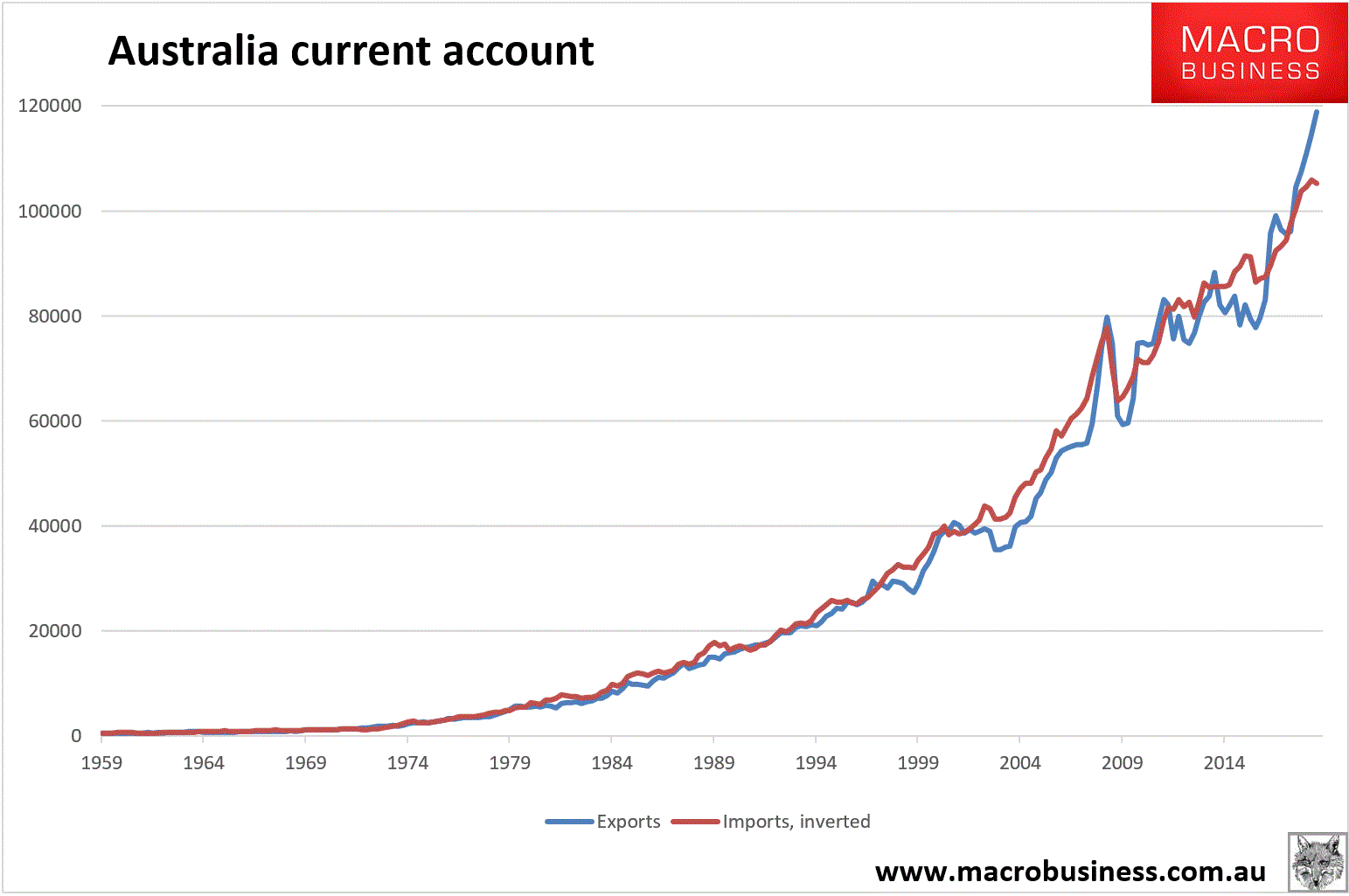 Now the job losses are here, via the AFR:
DP World has cut 200 jobs as a new wave of industrial action hit its terminals, sparking outrage from the maritime union.

The stevedore announced on Thursday it would cut 100 jobs in Sydney and 100 in Melbourne to deal with volume losses and blamed the Maritime Union of Australia for refusing to make concessions in bargaining to deal with the losses.

DP World is urging the union to introduce roster flexibilities to boost productivity and cut down idle time as it struggles with huge reductions in market share to its automated competitors.
I cycle past the Melbourne Port every day and DP World's facility is identical to Patrick's directly opposite. Who these automated competitors are I can't say. Perhaps the newer Webb Dock but it is much smaller.
Looks more like economic slowdown fallout to me.