The rank hypocrisy displayed by former Greens leader, Bob Brown, over his opposition to the proposed Robbins Island wind farm in Tasmania has mushroomed, with Brown likening the project to poker machines. From SBS News:
Former Greens leader Bob Brown has defended his opposition to a proposed wind farm in Tasmania's north west, comparing the project to poker machines.

Dr Brown said he has long been a supporter of renewable energy, but the $1.6 billion proposal to build up to 163 turbines on Robbins Island in his home state was an "aileron too far".

"Like poker machines, everything has its limits," Dr Brown said.

"I support wind power but think this massive project which will power no Tasmanian homes, is too much a penalty scheme for the island."

He has cited concerns about the size of turbines, the impact on views and dangers posed to migratory birds…

His position puts the Greens, which have long campaigned for greater investment and government support for renewable energy, in an awkward position.
When approached for comment, the Greens and Australian Conservation Foundation refused to criticise either Bob Brown or the project:
[Greens leader Richard Di Natale's] staff yesterday said he did not wish to comment on his former leader's protest.

A spokesman for the ACF said "we don't have a view" when asked about Dr Brown's objections to the project. "We don't know enough about it," he said.
Bob Brown's arguments against the Robbins Island wind farm effectively boils down to:
The profits don't go to Tasmania;
Multinationals companies are involved;
It might look ugly;
Some birds might get killed;
The towers are taller than other buildings in Tasmania; and
The wind farm is "massive".
Yet Bob Brown wholeheartedly supports wind farms on the mainland, despite similar concerns from those impacted.
In other words, Bob Brown is a wind farm NIMBY, which follows the same pattern of hypocrisy from his Greens ilk:
Open borders immigration is great provided the migrants are located in Melbourne's and Sydney's west and avoid the inner city latte belt.
High-rise apartments and density is great provided it is located in another suburb.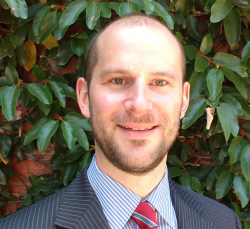 Latest posts by Unconventional Economist
(see all)