After unsuccessfully taking its negative gearing and capital gains tax (CGT) reforms to the past two elections, Labor is set to officially dump the policy from its platform. From The Australian:
Anthony Albanese has given his biggest signal yet that he will dump Bill Shorten's negative gearing and franking credits reforms, responding "No" when asked if they were still party policy…

When The Australian approached Mr Albanese's office, a spokeswoman said: "All of our policies are under review. Franking and negative are not our policies any more."

Mr Albanese's office later clarified the policies were under ­review, and had not been dumped.

The two policies and Labor's costing plans have been wiped from the ALP website…
After writing literally hundreds of articles advocating negative gearing and CGT reform over nine years, I am relieved that I can now put the issue to bed and focus on other things.
I remain of the view that Labor's negative gearing and CGT reforms did not harm Labor's election fortunes. Rather, it was Labor's franking credits policy and open borders extremism that poisoned the well, alongside Labor's kowtowing to the inner-city progressive elite, rather than its traditional working class base.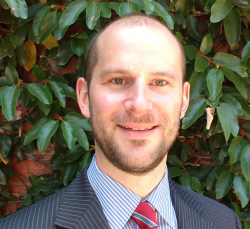 Latest posts by Unconventional Economist
(see all)