On Transparency International's Corruption Index, Mozambique ranks 158 out 180. Australia ranks 13. Yet this:
Africa is taking the lead in the next phase of global LNG mega-projects. 2019 will shatter previous records for the industry.

Rystad Energy forecasts that LNG greenfield investment in 2019 will reach nearly $103 billion, the biggest investment year for the burgeoning industry to date.

Mozambique's Area 1 and Area 4 projects, the latter of which is expected to secure a final investment decision (FID) from operator ExxonMobil by the end of the year, are making Africa the dominant LNG investment destination this year, with nearly one-third of total greenfield investment.

"Last week's final investment decision by Anadarko for its Area 1 LNG project marks the beginning of a new phase for not only Mozambique and the African continent, but for the industry as a whole," says Pranav Joshi, analyst on Rystad Energy's Upstream team.

The greenfield capex for the Area 1 project is estimated at $15.6 billion, putting the project in the same league as the major LNG developments in the US, Russia and Australia. If ExxonMobil's Area 4 does indeed reach FID this year, that will represent another $14.7 billion in greenfield expenditure in Africa, bringing the yearly total to 28% of the global tally for approved investments in newly sanctioned LNG projects.

"Area 1 is the largest LNG project that has been sanctioned in Africa to date and will also kick start the wave of sanctioning activity of other bigger LNG projects this year," Joshi added.
Aussie LNG is done. There may be a few brownfields developments but that's all. We're priced out.
But that is not my major point. With all of this development for export what has hideously corrupt Mozambique done to ensure it does not leave itself short of energy? This, from ICLG:

How is it that monstrously corrupt Mozambique has a massive LNG boom and plans to supply cheap gas-fired electricity to nearly half of the nation via strong domestic reservation?
And why is it that Australia, which ranks just 13 on the corruption index, can't apply gas reservation to prevent an LNG export cartel from rorting $15-20bn per annum from the entire east coast economy for fear of "sovereign risk"? Based upon LNG, our true place on the index is last.
But there is hope, via New Daily:
Centre Alliance Senator Rex Patrick told The New Daily he was confident the tax cuts could be voted on this week.

The price of the agreement is a range of measures, including limits on future gas exports and greater transparency on existing deals.

"They were alive to the issue of gas prices. They will announce those over the next couple of months," Senator Patrick said.

"(Resources Minister) Matt Canavan has already foreshadowed that the government is looking at a gas reservation policy. That would be prospective.

"I've talked about how you deal with current projects.

"We're close."

Mr Patrick said the government had to wrestle with how any limits on gas exports would comply with free-trade obligations so they were not "unlawful".

"We have to comply with world trade obligations. That constrains the government in terms of what it can do," he said.

"We will meet Mathias Cormann either Monday or Tuesday to try and finalise what we have been doing remotely.

"Do I think we will end up with any roadblocks? I can't see any. I think we can get there, but the devil is in the detail."

Senator Patrick said he was not going to speak for Tasmanian Senator Jacqui Lambie, but she supported the gas reforms.

"She's already indicated publicly she's supporting what we are doing on gas. She was also concerned about gas prices," he said.
With respect, laws were made to be broken. Let's see what comes.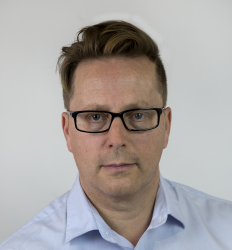 Latest posts by David Llewellyn-Smith
(see all)