Happy days are here again for Chinese growth! Q2 GDP is out and hit consensus at 6.2%: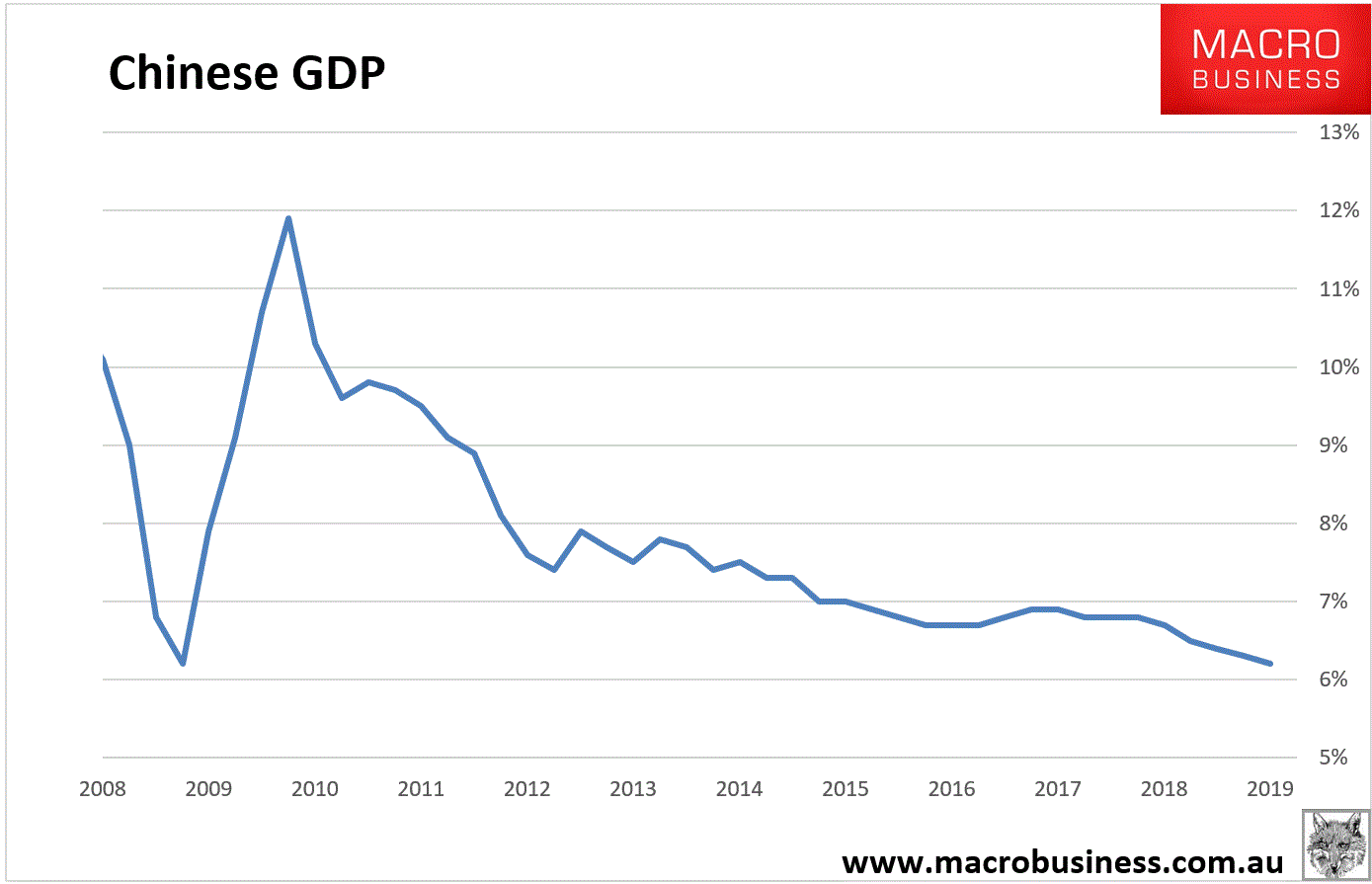 There's no mistaking that trend though is there?
Internals for June were all glowing with industrial production surging to 6.2% even as PMIs crashed and global supply chains ripped themselves out (LOL). The consumer just loved being shoved out of the global economy as well with retail launching to 9.8% (LOL). More to the point, the only measure that can be trusted, fixed asset investment (ie building empty apartments), rebounded to 5.8%: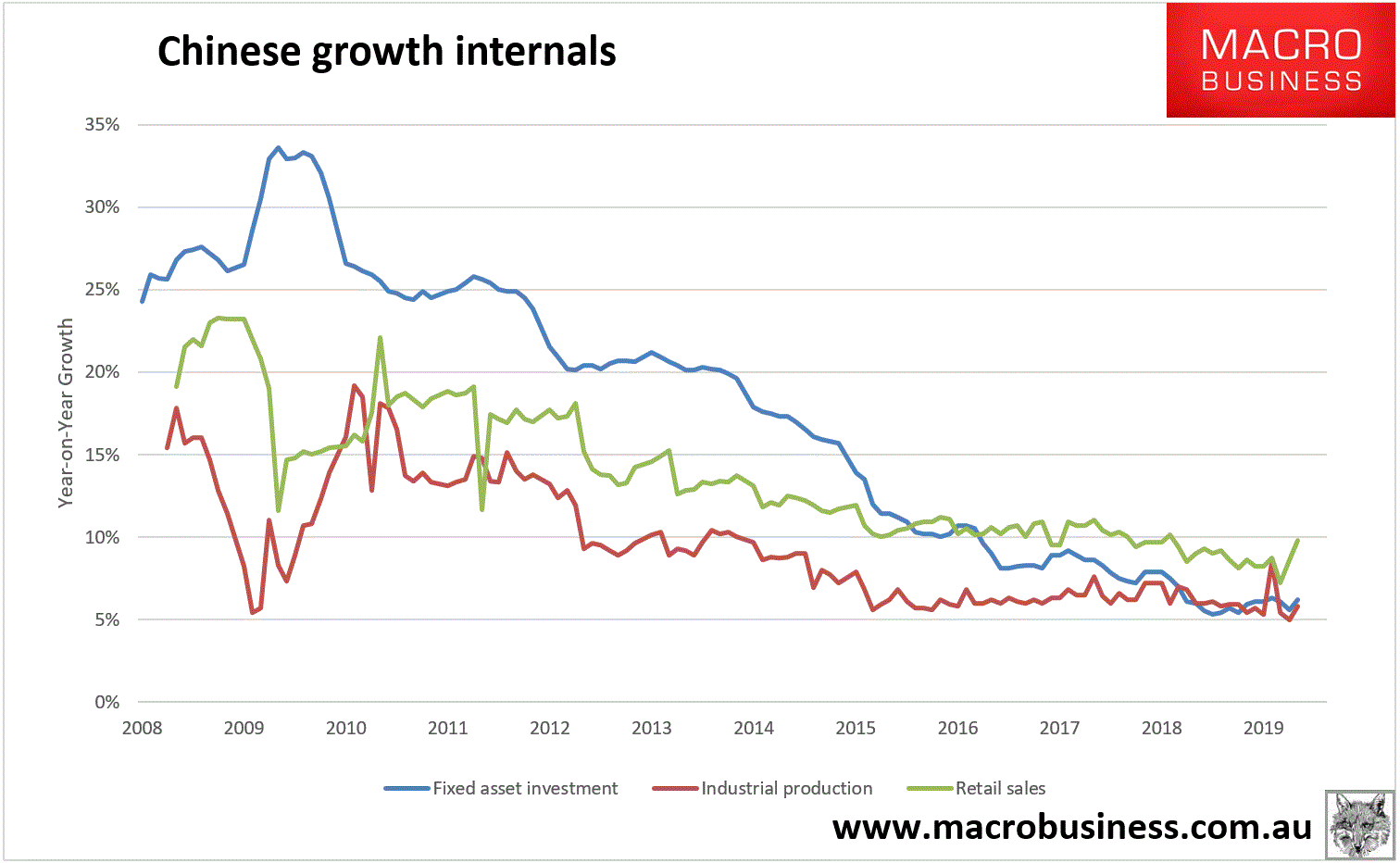 Within the building economy, realty continues to pile up the empty apartments with new starts at 10.2% year to date: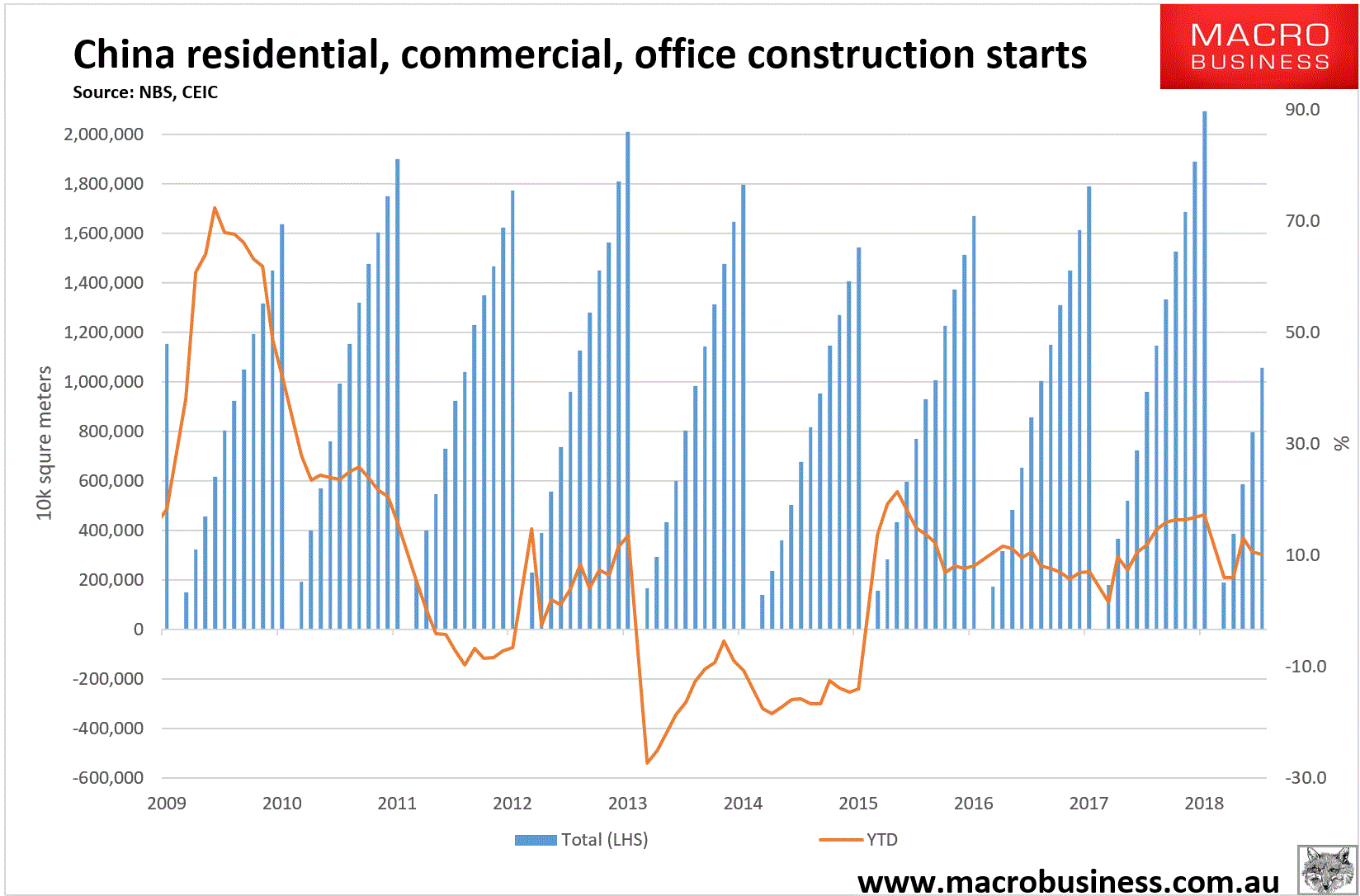 Clearly running wildly ahead of all previous records: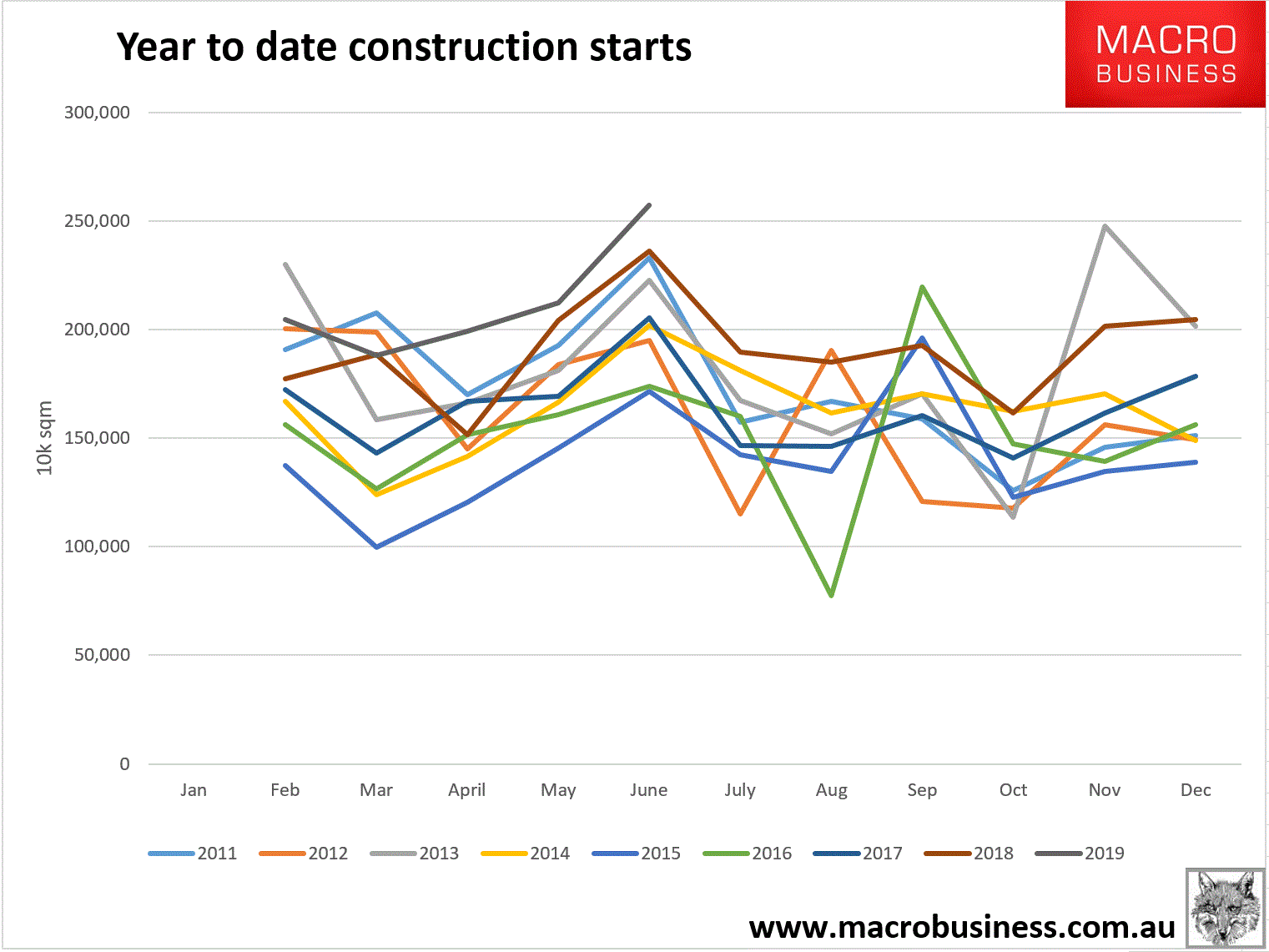 Even so, floor area under construction could only hold at 8.8% year to date, not accelerate: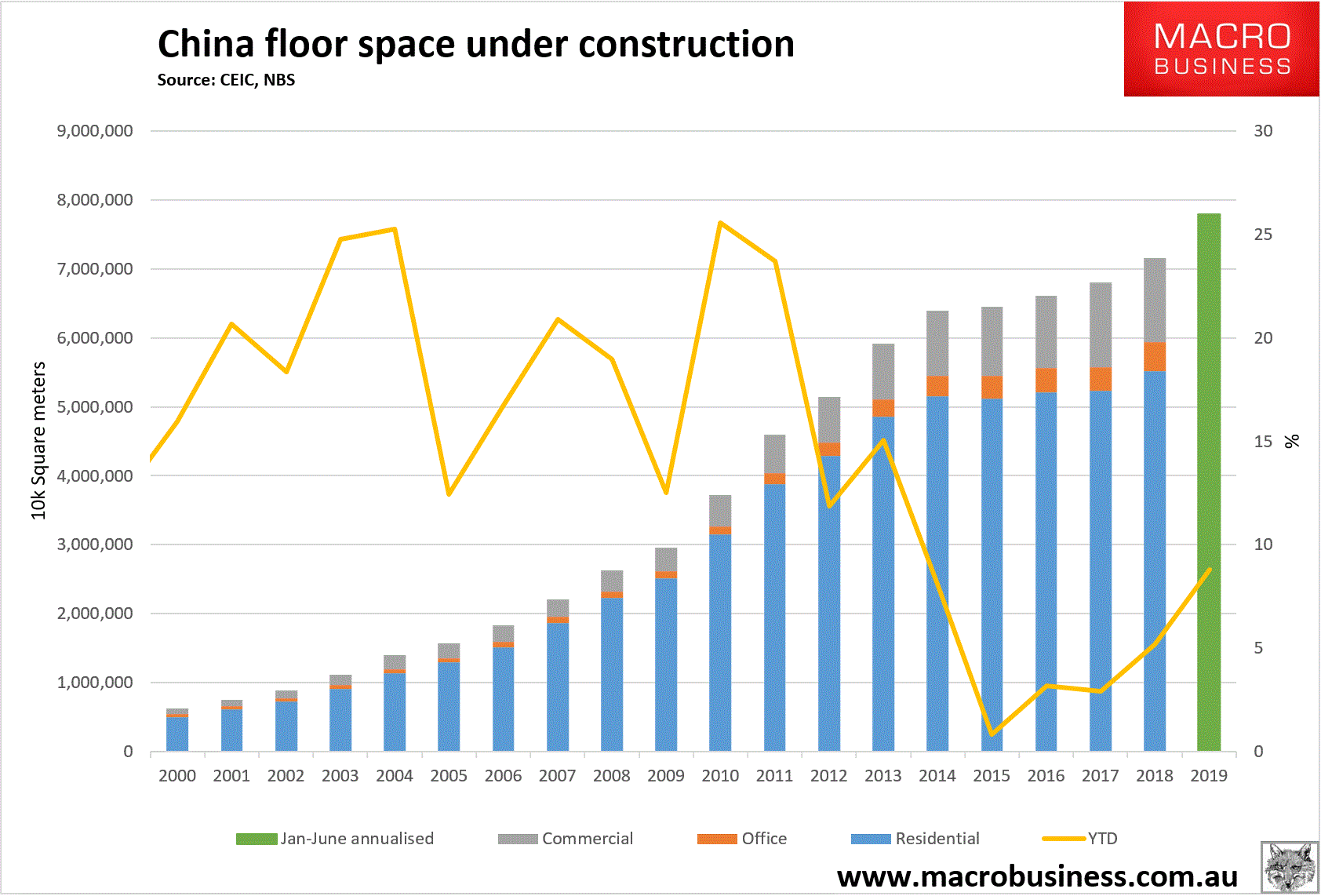 And the leading indicators are still falling with sales down -1.8% year to date: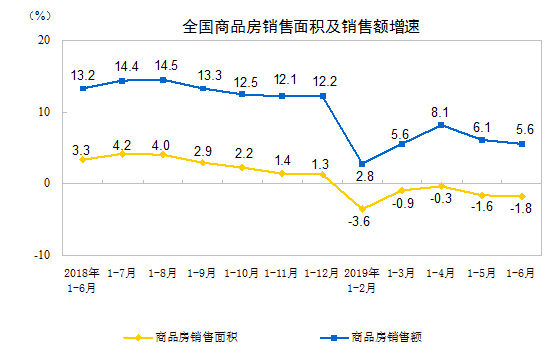 Plus developer land purchases still down -27.5% year to date: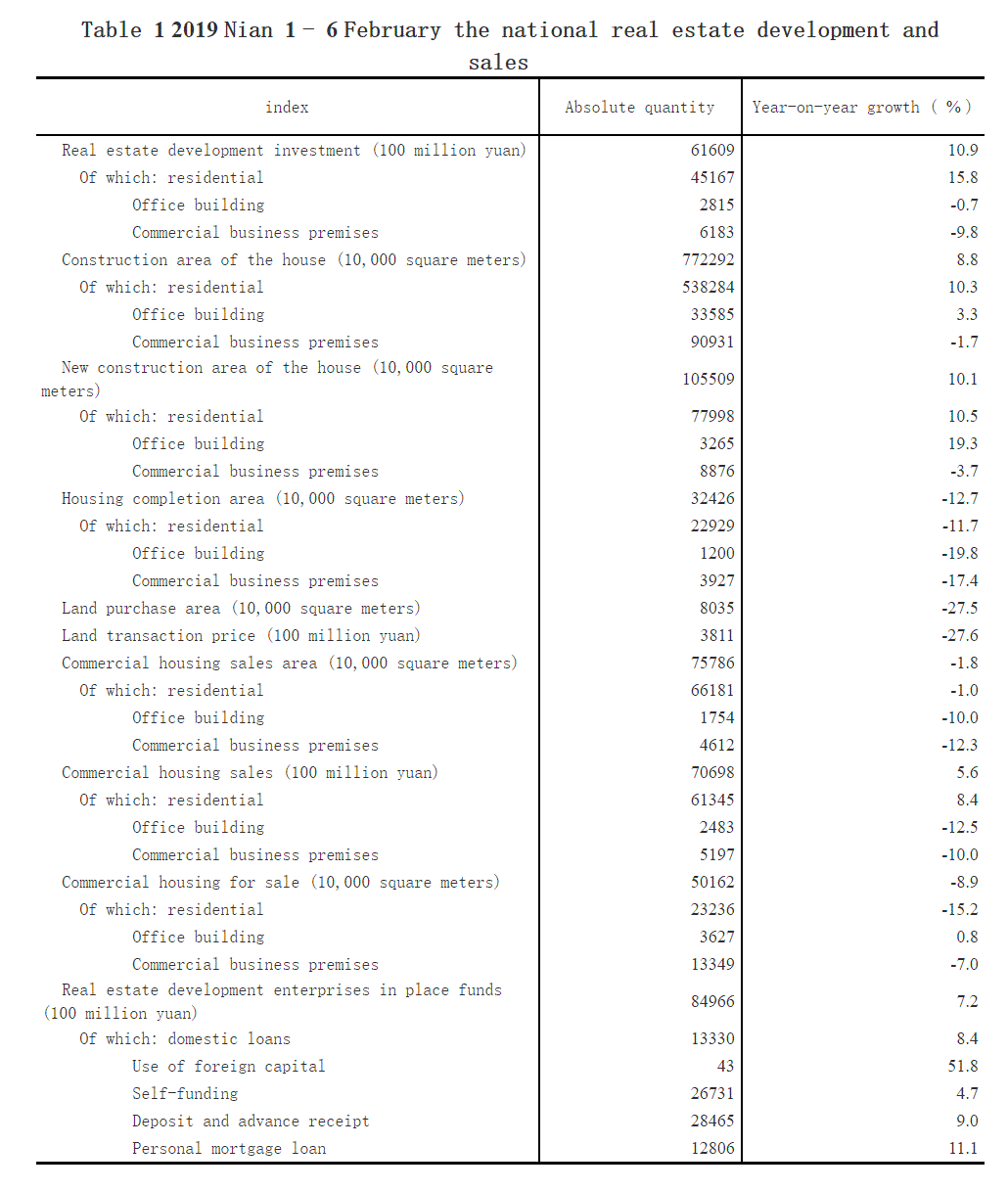 It's not obvious who is building the empty apartments! SOE's at the point of a gun, no doubt.
There is at least some supporting evidence for why construction remains strong in prices. New house prices were up 0.6% in June and 10.3% year on year: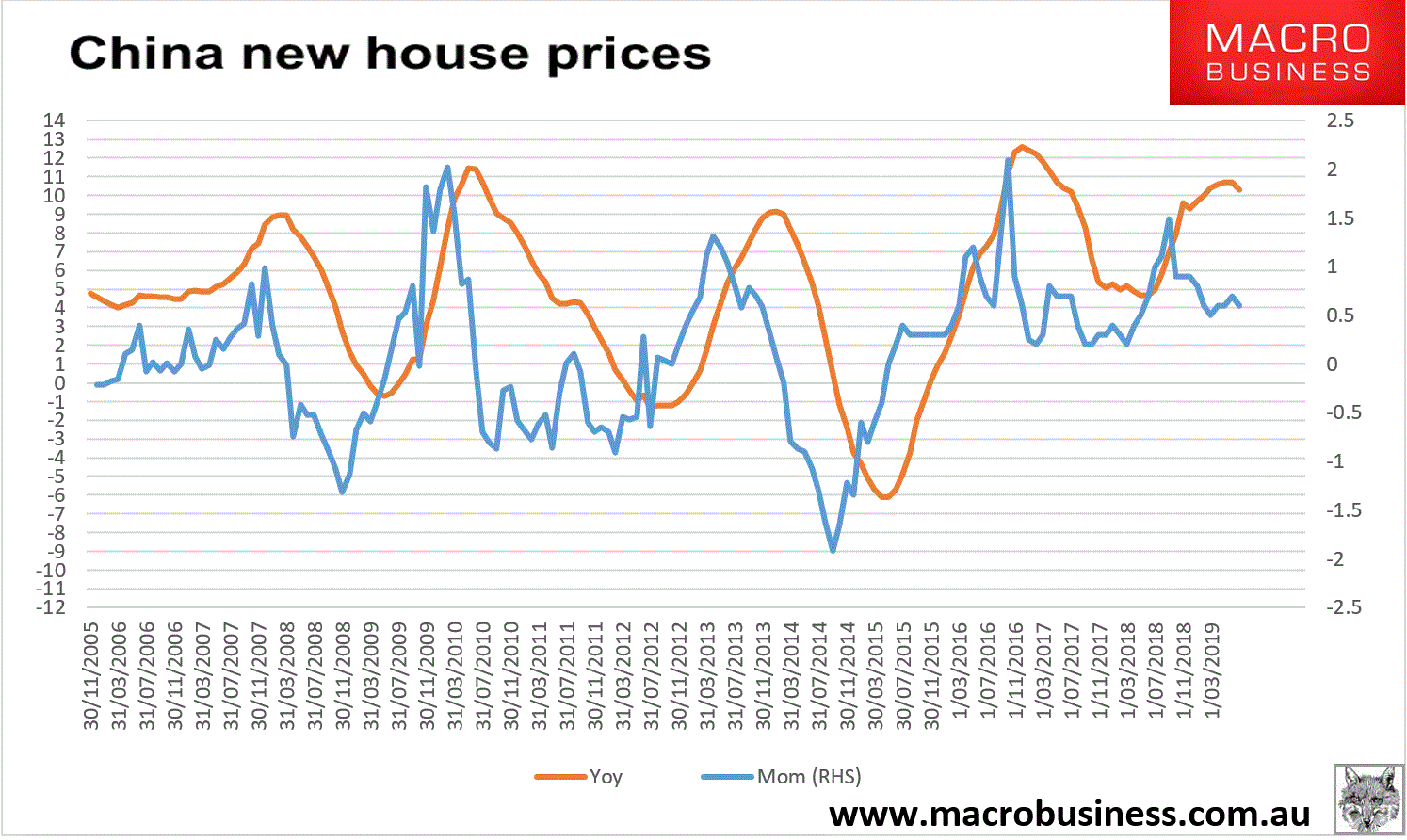 Led by lower tier city price gains: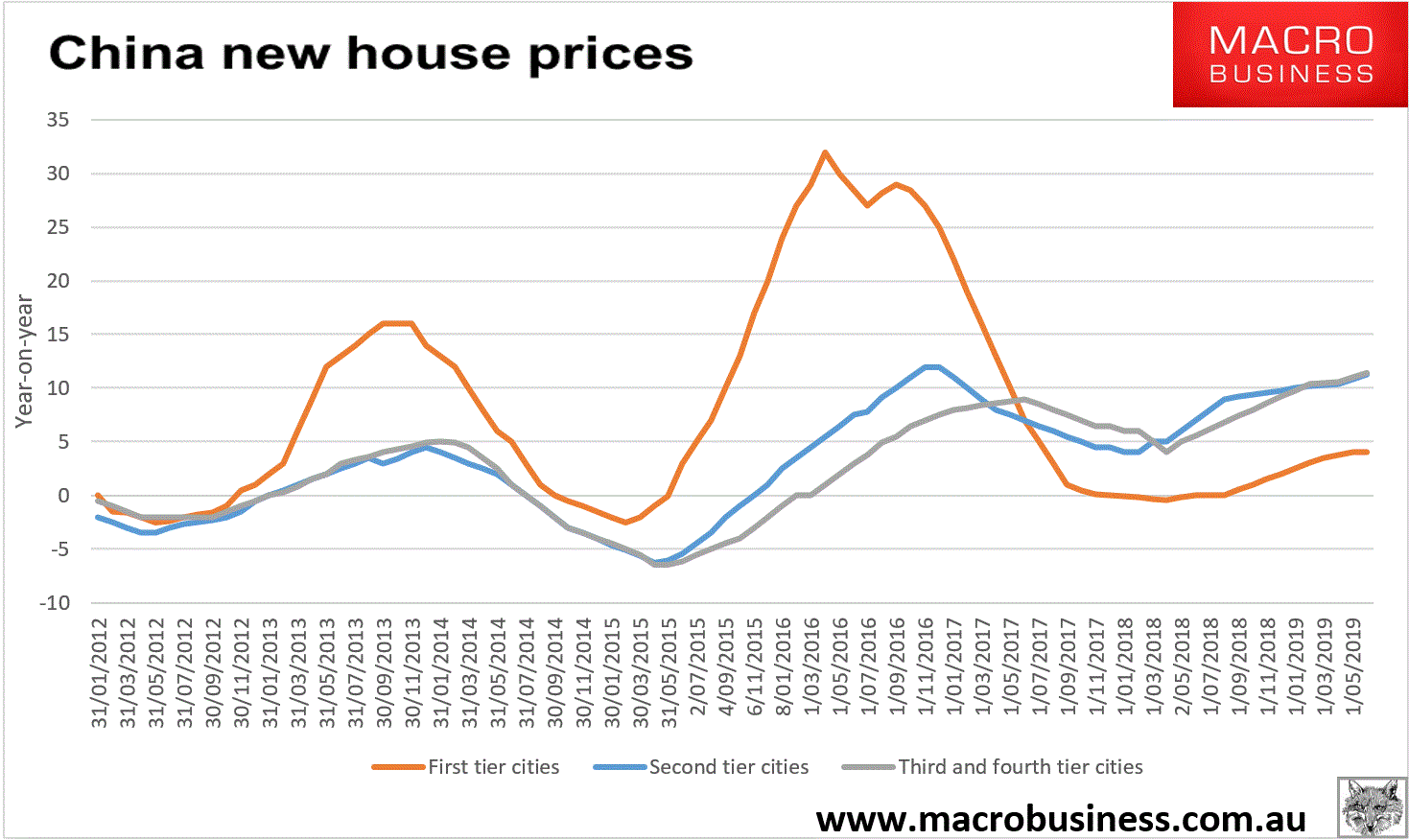 As top tiers slowed, pulling down the breadth of the boom: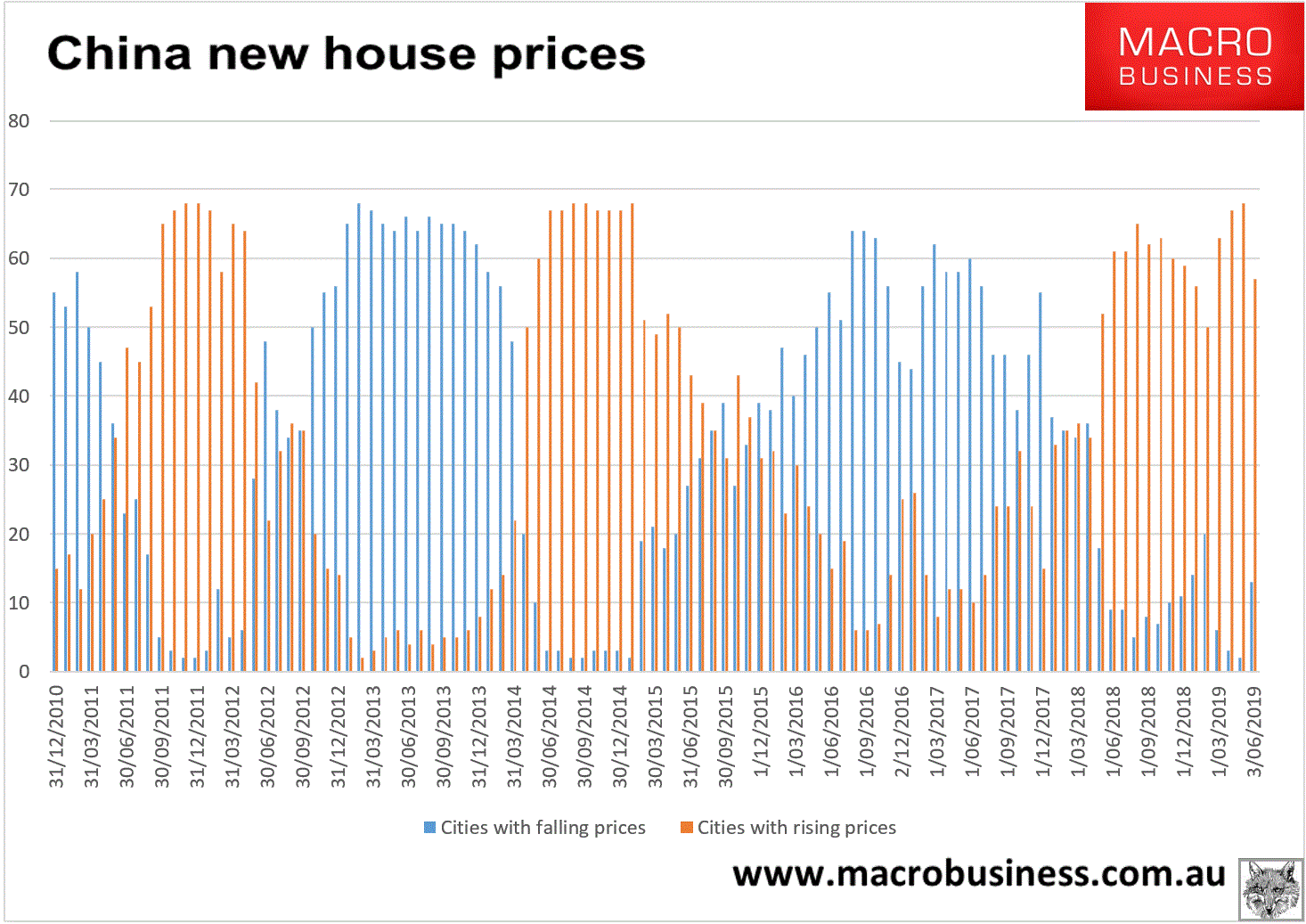 Turning to output in June, crude steel fell back but remains mad at 87.5mt: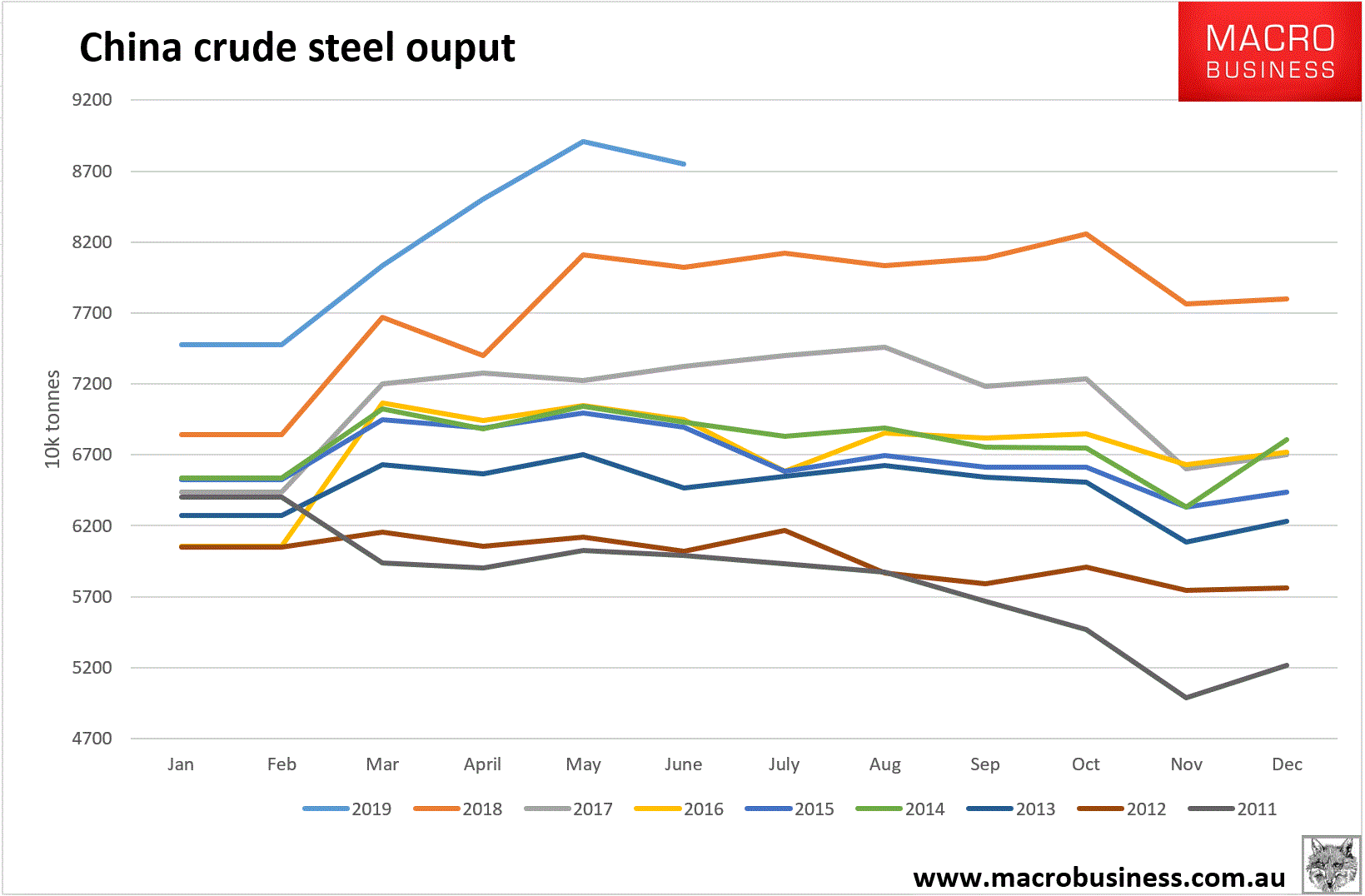 Weaker cement again shows again that it is empty apartments over infrastructure that is driving demand: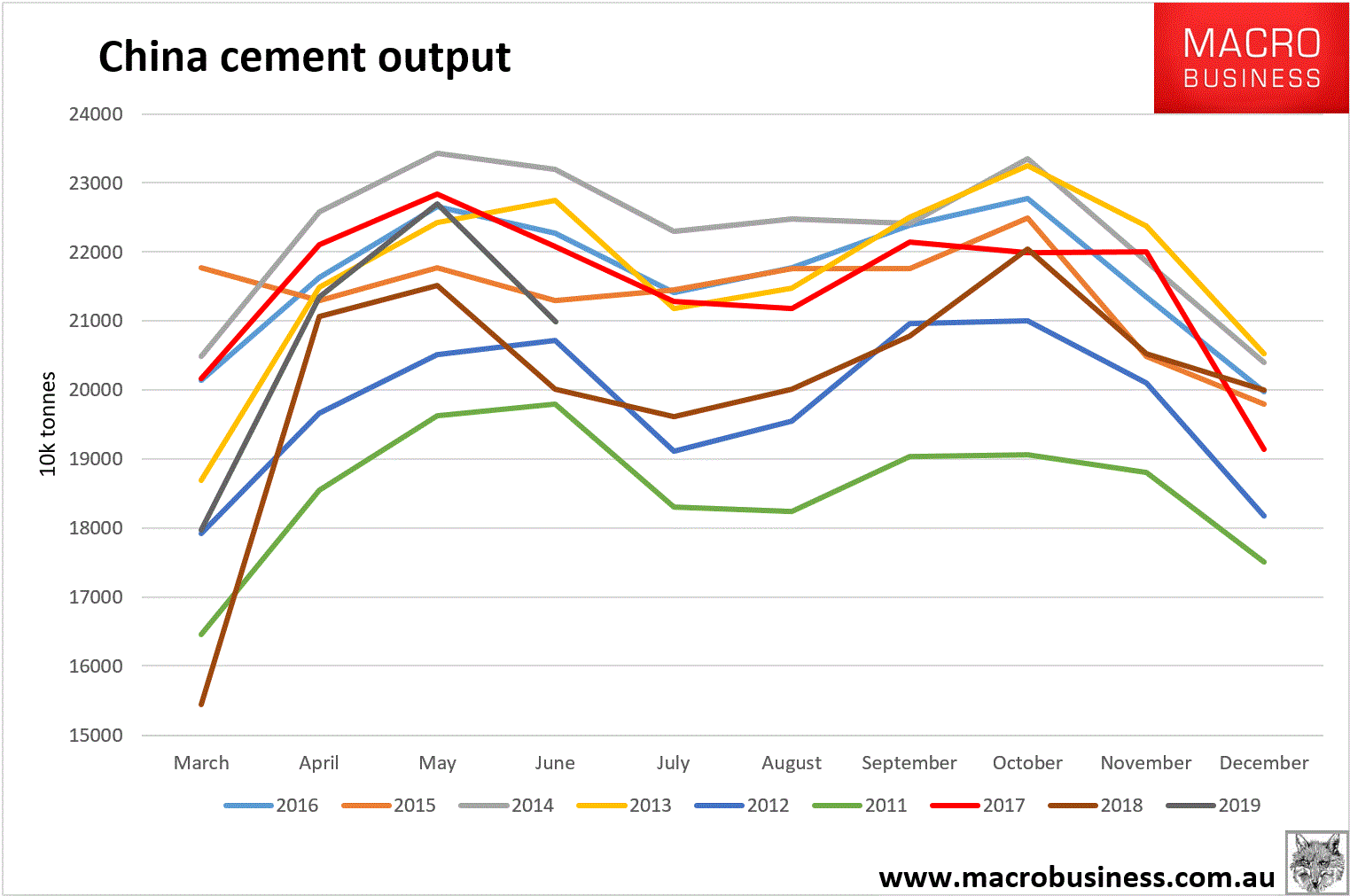 And energy output is a better gauge for overall output, managing to flop back into the positive, up a lousy 2.8% year on year: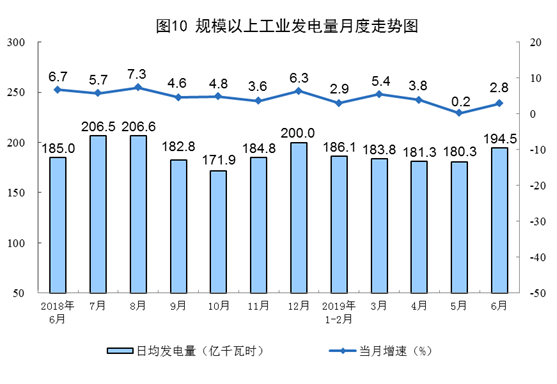 And there you have it. No doubt the empty apartment boom and tax cuts are offering some support to beleaguered industry and the consumer but I simply do not believe output figures for those segments. This is old school China. Building apartments to nowhere to offset a crushingly embarrassing trade war and pretending it's productive growth.
Go the Lucky Country.
David Llewellyn-Smith is Chief Strategist at the MB Fund and MB Super. David is the founding publisher and editor of MacroBusiness and was the founding publisher and global economy editor of The Diplomat, the Asia Pacific's leading geo-politics and economics portal.

He is also a former gold trader and economic commentator at The Sydney Morning Herald, The Age, the ABC and Business Spectator. He is the co-author of The Great Crash of 2008 with Ross Garnaut and was the editor of the second Garnaut Climate Change Review.
Latest posts by David Llewellyn-Smith (see all)