See the latest Australian dollar analysis here:
Via PIMCO today:
"Following a pause since early 2018, the cold currency war that has been waging between the world's major trading blocs for more than five years has been flaring up again."

"Moreover, even an escalation to a full-blown currency war with direct intervention by the U.S. and other major governments/central banks to weaken their currencies, while not a near-term probability, can no longer be ruled out."

"The curtain has opened for round three of the cold currency war."

"Even the threat of outright dollar sales, coupled with continued verbal and tweeted "weak dollar policy" interventions and, importantly, easier monetary policy by the Fed, could well do the trick."

"While I've focused on the cold currency war among major central banks in this note, many other central banks are of course also engaged in it."
A few points.
First, I do not think that the US Treasury will enter the fray nor that the Fed is cutting for any other reason that weakening growth.
Second, you can bleat all you like but tariffs are currency bullish. Especially so in a lowflation world.
Third, despite slowing, US growth is still better than everywhere else, the uplift in rates is still substantial and it is also quantitatively tightening.
Fourth, US asset markets are are still the deepest, most transparent and liquid on earth, leaving surplus sovereigns with few other options. And, when the proverbial hits the fan, attracting strong safe haven bids.
So, I can't see DXY falling very far for starters. Not until we're through another crisis and the Fed cuts back to zero and relaunches quantitative easing or, more sensibly, helicopter money.
That means I don't see a lot of pressure on the RBA over the currency right now. Add the trade war, further cuts into a weak recovery and falling iron ore ahead  and there is very little pressure on the RBA to do anything.
Which is just as well because the RBA is not ready. The primary tool for fighting a currency war is not the cash rate but macroprudential policy which enables quantitative loosening without blowing asset bubbles that prop up domestic demand that crowds out external demand. Given the latter is controlled by a corrupt APRA, with no remit for overall monetary calculus, and fatally divided from the RBA, we're not ready at all.
Mercifully, that will most likely be a problem for the next cycle not this one.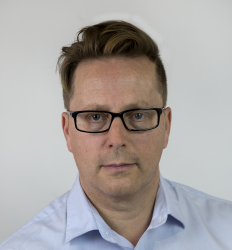 Latest posts by David Llewellyn-Smith
(see all)