Via Global energy Monitor:
Through a massive increase in portside infrastructure, floating offshore terminals, and oceangoing LNG vessels, the natural gas industry is seeking to restructure itself from a collection of regional markets into a wider and more integrated global system. If successful, this transformation would lock in much higher levels of natural gas production through mid-century—a seeming win for the industry—except that the falling cost of renewable alternatives will make many of these projects unprofitable in the long term and put much of the $1.3 trillion being invested in this global gas expansion at risk. Such an expansion is also incompatible with the IPCC's warning that, in order to limit warming to 1.5°C above pre-industrial levels, gas use must decline 15% by 2030 and 43% by 2050, relative to 2020. This report provides the results of a worldwide survey of LNG terminals completed by the Global Fossil Infrastructure Tracker. The report includes the following highlights:

■ Methane, the chief component in natural gas, is responsible for 25% of global warming to date.

■ Measured by global warming impacts, the scale of the LNG expansion under development is as large or greater than the expansion of coal-fired power plants, posing a direct challenge to Paris climate goals.

■ Due to falling costs of renewable alternatives, the expansion of LNG infrastructure faces questions of long-term financial viability and stranded asset risk. However, since only 8% of terminal capacity under development has entered construction, there is still time to avoid overbuilding.

■ At least 202 LNG terminal projects are in development worldwide, including 116 export terminals and 86 import terminals.

■ LNG export terminals are under development in 20 countries, of which Canada and the U.S. account for 74% of proposed new capacity. If built, LNG terminals in pre-construction and construction would increase current global export capacity threefold.

■ LNG import terminals are in development in 42 countries, of which 22 have no current import capacity. Capacity expansion is focused on the Asia Pacific Region.

■ Overall, LNG terminals in development represent capital outlays of $1.3 trillion, of which 70% is for North American export terminals and 6% is for Asia Pacific import terminals. In terms of capital outlays for import and export terminals combined, the top ten countries are United States ($507 billion), Canada ($410 billion), Russia ($86 billion), Australia ($38 billion), Tanzania ($25 billion), China ($24 billion), Indonesia ($24 billion), Mozambique ($23 billion), Iran ($21 billion), and Papua New Guinea ($17 billion).
Full report.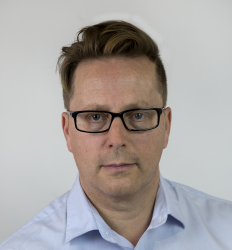 Latest posts by David Llewellyn-Smith
(see all)