Via Mark Latham today:
The NSW government boasts of "building a city the size of Adelaide" in outer Western Sydney – that is, 1.3 million people in the districts west of the M7 motorway. Adelaide has four public hospitals. Under current planning, the new Western Sydney growth corridor will have none. The 2019 state budget failed to allocate a single cent for construction, or even identify the land on which a new hospital could be built.

…There's another planning flaw at the Aerotropolis. The development of rail links to the airport site is being driven by industrial relations concerns, instead of commonsense planning and infrastructure provision. The state government loves Metro trains because they are driverless and trade union-free. They have been a great success on the northwest line but aren't necessarily the best fit for Badgerys Creek.

The recent state budget allocated $2 billion for a new Metro running north from the airport site to St Marys. This will mean a combined one-hour-and-40-minute trip from Badgerys Creek to Circular Quay (25 minutes on the Metro leg, 10 minutes in changing trains at St Marys and then 65 minutes on the Western line into the city).

A better alternative is to extend the existing Glenfield-to-Leppington heavy rail to Badgerys Creek and move travellers to the Sydney CBD (via East Hills) in less than an hour, without having to change trains. This would also connect Sydney's two international airports, Mascot and Badgerys Creek, by rail – a superior option for airport workers, tourists and the city's economic development.
1 hour and forty minutes to the CBD and no hospitals. It'll be death by frustration.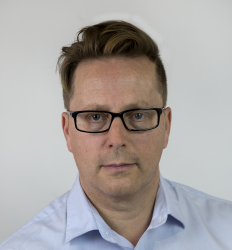 Latest posts by David Llewellyn-Smith
(see all)