Sure looks that way. Anthony Albanese's judgement is poor, via The Australian:
Zero. That's how many questions Anthony Albanese asked during yesterday's question time.

Staying true to his strategic promise of unpredictability, the Labor leader yielded the floor to his backbench for two hours. His frontbench were left to sit on their hands, literally in the case of Labor deputy Richard Marles.

…But the unconventional shock factor quickly wore off as it became apparent that Albanese's B-Team might not be up for the job.

Within seconds of Susan Templeman, the member for Macquarie, asking earnestly about wage theft in restaurants, Morrison had segued seamlessly into an edict about "the wage theft that's occurring in the union movement".

…As the afternoon continued, the self-gagged Albanese drew a large zero on a piece of paper and held it up to the government benches to help Matt Thistlethwaite, member for Kingsford Smith, during his question about how many bills the government had introduced to implement the recommendations of the banking royal commission. To no avail.
Perhaps Labor has concluded that "aspirational" wage earners don't care about wage theft. If so, it is the only one, via News:
They're the hip Melbourne restaurants where diners usually struggle to get a table, but this week several eateries owned by embattled celebrity chef George Calombaris are eerily quiet.

Photographs taken at a number of businesses owned by Made Establishment show only a handful of people inside, as the controversy plaguing Calombaris shows no signs of easing.

He was once a darling of the hospitality scene and one of the biggest names on television, thanks to his role as judge on juggernaut MasterChef Australia.

But Calombaris now finds himself staring down intense uncertainty, losing endorsement deals, exiting his plum TV gig and battling to rehabilitate his toxic public persona.
So, household names are crashing and burning owing to the wholesale ripping off of workers in the greatest scandal of its kind in modern Australian history, and Anthony Albanese muzzles himself then scores his own performance a zero on a hastily scribbled judges scorecard for the entire press gallery to use to the ends of time.
Perhaps Labor strategists know this and are happy to let Albo be the placeholder leader, Simon Crean style, as it figures out its next move. Albanese says as much himself at The Guardian:
Albanese says progressives inclined to making scarifying judgments about the opening phase of Labor in opposition need to be clear-eyed about what's just happened, and by this he means the election defeat on 18 May. "So part of the commentary on social media is Labor [only] just lost the election. Actually, we went backwards in seats that have been held by Labor that were marginal seats, but are now safe Coalition seats," Albanese says.

He says the starting point for working out where to go next is to understand, clinically and precisely, the nature of the rebuilding challenge. "We have to examine things as they are rather than as we would like them to be. If you don't start at that point, and the need to win over … at least 1.2 million people who did not vote for us … if that's not [Labor's] starting point then we are not going to be successful."

Albanese says it's not possible to stop time and transit back to early April and replay the contest, imagining a different outcome.
But, let's not gild the lily here, as Albanese rules by committee, the party is missing out on a staggeringly obvious path back into power that the likes of Tony Abbott or Mark Latham would use to destroy ScoMo in record time, let alone by 2022.
That path is directly down Labor's traditional path of defending workers against rapacious capital. It is manifest in the extraordinary collapse of the Australian industrial relations system into a slave labour free-for-all driven by the mass immigration economic model.
Sure, Labor toyed with fixing this under Bill Shorten by dancing around the edges with temporary visa reform, so perhaps they reckon people voted against reforming it. But Shorten did it half-heartedly, indeed reluctantly. So much so, that his paltry efforts were turned complete mockery by such bizarre policymaking as the unlimited migrant parental visa, as if nobody would notice.
QLD did notice, and rejected it, favouring instead nationalist parties that will defend national borders and interests.
So, let's help Albo & Co along with a little advice on what Labor needs to do now so its does not waste a wages theft crisis that is so vast that it has come to define the entire contemporary economy. Complete with destroyed wages growth, no inflation, structural transformation to slave labour business models and falling living standards.
What Labor strategists need is not a folksy Albo and Keating facsimile in Jim Chalmers, even if he is from QLD. They need a Mark Latham or Tony Abbott that boils this crisis down to one simple pitch that will resonate in the polity's bones. It is this:
"the mass immigration economic model is destroying working families."
The pitch has three parts:
wages are being stolen and gutted by greedy business;
houses are completely unaffordable owing to excessive demand, foreign buyers and the collapse of building standards, and
cities are being crushloaded and public service standards are collapsing under the weight.
ScoMo is intensely vulnerable on all three given:
he ripped away penalty rates and poured cheap foreign labour through a Swiss cheese visa system exploited by organised crime;
he has done nothing to prevent the apartment crisis, nor foreign buyers and is making house prices worse with mass immigration and negative gearing;
he is building nothing to match the speed of population growth and is hiding behind the states.
That's it. That's all that is needed. Repeated again and again and again for the next three years. It does not need to be racist and should not be. It does not need to be anti-multicultural and should not be. It will ride upon an unstoppable force that has a natural news trigger every single day. The unimpeachable lived experience of every Australian, every day, as they get paid less, sit in traffic, queue up for services, are crushloaded on trains and buses, shoehorn their kids into schools, watch education standards tumble, fear environmental degradation and struggle with mad mortgages.
That is, it is the truth.
All the Labor leader needs to do to shatter the Coalition into a billion little infighting pieces is point it out. Simply point at every symptom of falling living standards, every day, and point out that "this is ScoMo's mass immigration economic model and we will fix it by halving the intake". Then watch as ScoMo goes war with the mass immigration business lobby.
QLD and Australia will be Labor's.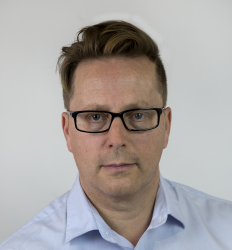 Latest posts by David Llewellyn-Smith
(see all)