Shadow financial services minister Stephen Jones says the federal government should stimulate the economy and wages growth by increasing salaries in the public sector. He argues that the government is a major employer and it should "lead by example" in boosting wages. From The Australian:
Mr Jones said Australians needed a pay rise and the government should "lead by example" by boosting the wages of federal workers. "The government has got a role to play in this. The government is a big employer,'' he said…

Senator Cormann slapped down the move, arguing that federal employees were getting "reasonable and affordable" pay increases…
The most recent wages price data from the ABS shows that public sector wages have grown far more strongly than the private sector over the past five years: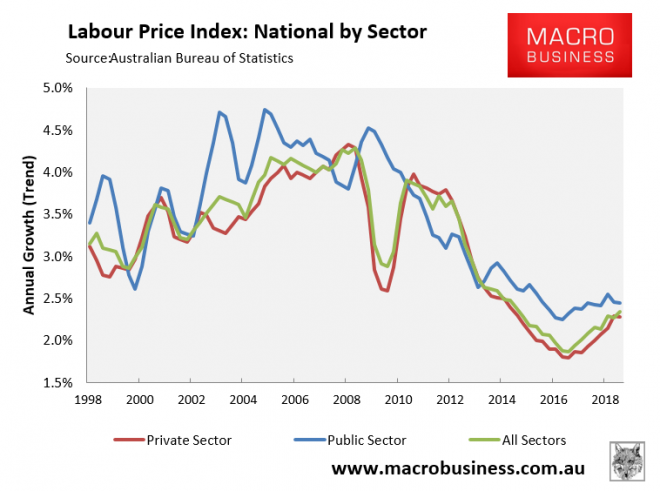 As well as over this century: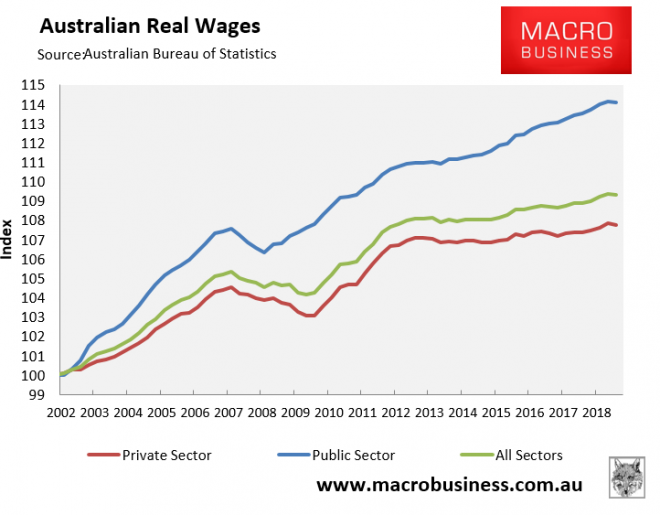 Public servants are also paid significantly more than their private sector counterparts: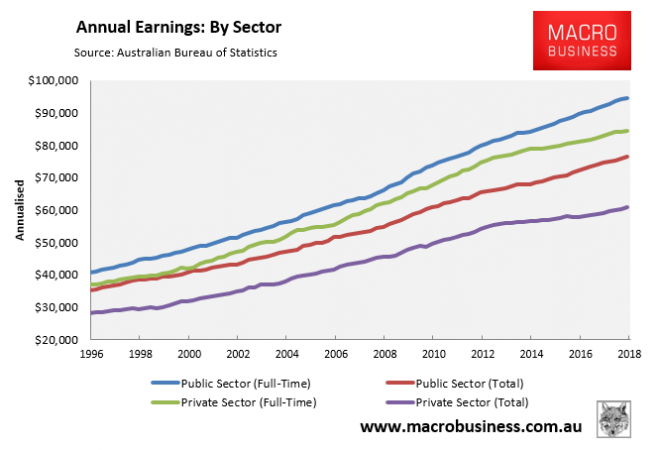 And have experienced the strongest jobs growth: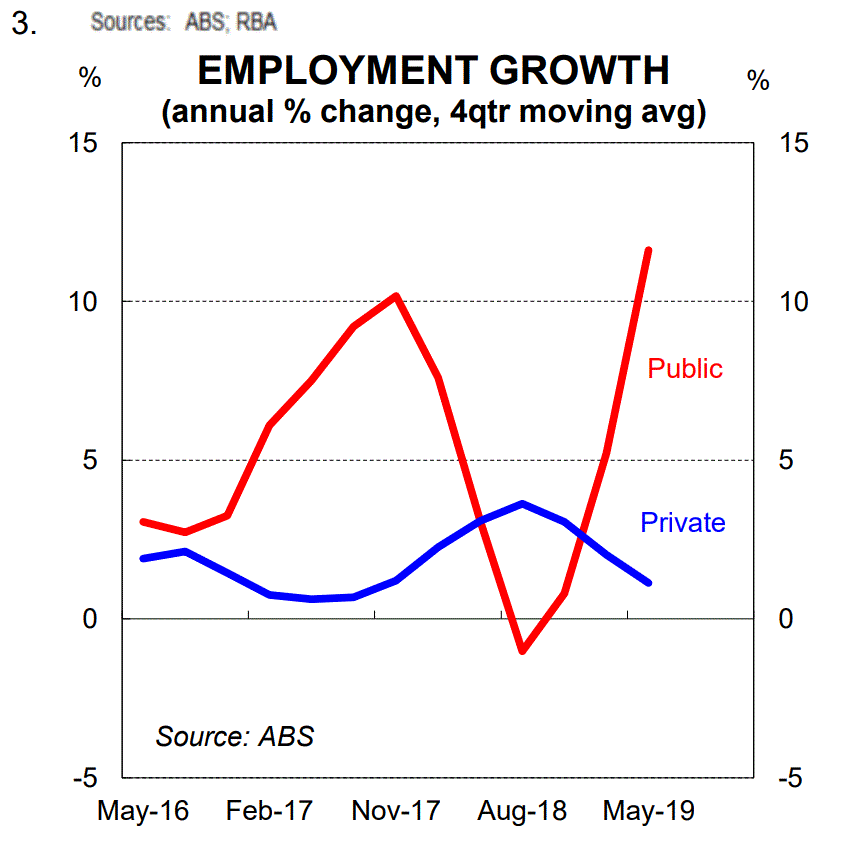 If Labor wants to genuinely boost wages across the economy, it needs to abandon its mass immigration 'Big Australia' fetish, which is perpetually flooding the labour market with workers, lowering workers' bargaining power, abrogating employers from providing training, and crushing wage growth.
Making the economy a ward of the state is not a sustainable policy solution.