Canada's Globe & Mail published a disturbing article on how international students, primarily from the Indian Sub Continent, are using education visas as a backdoor to accessing working rights and permanent residency:
International students say Canadian private colleges use agents working on commission, both here and overseas, who persuade student recruits that paying tens of thousands of dollars in tuition is the easiest way to get into Canada and work toward becoming a permanent resident.

In some cases, recruits say they signed up for courses they weren't interested in or didn't plan to attend because all they really wanted was a student work permit so they could get a job as soon as they arrived…

Since its initial investigation, The Globe has interviewed more than two dozen former and current international students in British Columbia and Ontario who feel disillusioned by their experience…

[Some] did not even attend classes. Instead, they say they worked more hours than legally allowed while trying to get a Canadian employer to sponsor them for permanent residency…

Private colleges are big business. In the provinces with the most international students, Ontario now has 476 college and university campuses approved to enroll international students, while B.C. has 256. Most are for-profit companies, regulated by provincial education authorities. They are generally smaller than publicly funded colleges and universities, face less public scrutiny and have lower admission standards… it is relatively easy for recruiters and consultants to get international students into private colleges, because they have lower entry requirements than public ones, including for English proficiency…
Exactly the same shenanigans have taken place in Australia, where the education system is an integral part of the immigration industry – effectively a way to buy backdoor permanent residency.
Like Canada, Australia has witnessed a proliferation of so-called "ghost schools" with few staff and minimal student attendance, with international students instead coming to Australia in search of working rights and residency:
Dr Bob Birrell said some interstate universities with "shopfronts" in Melbourne were ­offering cheap business and IT courses that provided minimum accreditation for a skilled visa application…

Dr Birrell said students who finished their degrees here could then apply for another student visa, the 485 visa, allowing them to stay and work in Australia for two more years.

"It has little to do with the excellence of the education that's offered here," he said. "It seems to be effectively selling access to jobs and ­permanent residence."

Home Affairs Department figures show Indians are the biggest applicants of the 485 student visa, with the number granted to them rising from 10,015 in 2016-17 to 14,026 last year.

Many Indian students afterwards apply for permanent residency, with more than 4000 given skilled independent visas onshore in 2016-17…

City of Wyndham councillor and Indian-born education provider Intaj Khan said… "The way the migration system is designed you can't decouple it, and the interstate unis are running a franchise model to take advantage of it," he said…
The rorting was recently exposed in the ACT, where private colleges sprung up like mushrooms to cater for international students seeking permanent residency under the Territory's skilled migration scheme:
"When the subclass 190 visa popped up, the students started streaming in," Min Gurung, marketing and sales manager from JP International College, in Mawson said. The college experienced an increase of 300-400 students in the past year, with many students moving to the ACT with their partners and young families…

Unity College in Belconnen experienced an almost two-fold increase in its student numbers to about 50…

Some operators of the colleges are reluctant to speak out, with one reporting his institution had about 100 students before July last year. In the past year, that number grew to about 300 students…

It's believed up to eight colleges have opened in the past year and more applications could be in the works…
Indeed, the lobby group representing international students in Australia – the Council for International Students in Australia (CISA) – admitted point blank that many students come to Australia in search of permanent residency, not because of the quality of education on offer:
The Council for International Students in Australia said foreign potential students were attracted to Australia by the possibility of migrating here…

The national president of CISA, Bijay Sapkota, said… "For people coming from low socio-economic backgrounds there has to be a value proposition. If they go home they will not get value. So there has to be a possibility of immigration."
Clearly, policymakers need to put a leash on the tertiary education sector by removing the link between international students studying at a tertiary institution and gaining work visas and permanent residency.
Australia's education sector must compete on quality and value alone, and not be abused as a backdoor pathway to permanent migration.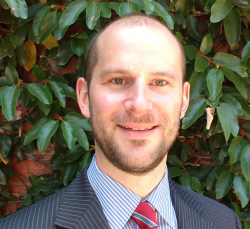 Latest posts by Leith van Onselen
(see all)