A new report by the Institute of Energy Economics and Financial Analysis (IEEFA) has explained why a domestic gas reservation policy is essential to bring down Australian power prices and save local industry.
Below is the Executive Summary with charts added for extra context:
Gas sets the price of electricity in Australia because it is the highest cost producer in the electricity market. As a result, Australia's high electricity prices are caused by
high gas prices.

Prior to 2014, the east coast of Australia enjoyed low cost and stable domestic gas supply with reasonable prices of $3-4/gigajoule (GJ). Since then, domestic gas prices in Australia have become unaffordable for industry, the domestic consumer, and for electricity production. In fact, Australian gas prices are now substantially higher than one of the most expensive markets on the globe for gas, the Southeast Asian market.

Australia's gas prices are also higher than in the countries of Australia's primary global export competitors – the U.S. and Qatar.

There is no market for gas on the east coast of Australia, instead there is a cartel of producers that set the price to suit their commercial profit objectives.

East coast Australian gas production has trebled at the same time as the price has trebled. Clearly basic economic concepts do not apply.

More gas production will not solve the gas price crisis on the east coast of Australia as the fundamental economic transmission mechanism, a market, does not exist. Adding more high cost gas production or locking in the additional costs of multiple regasification import facilities will only serve to entrench high domestic gas prices.

Governments can have a small role in a properly functioning market, however in this case that does not exist. Gas consumers are at the mercy of a gas cartel.

The extent of the domestic price gouge by the gas cartel highlights the pressing need for government intervention in a failed market.

Australia's gas reliant manufacturing is going broke and shutting down.

Gas powered generation, far from being a transition fuel, is declining due to high gas prices.

The secondary effects of gas prices increasing electricity prices are significant. Inaction on gas prices is having a high economic cost for the entire Australian economy.

Every major gas producing nation in the world has some form of gas reservation policy, except Eastern Australia. Even Western Australia has a domestic reservation policy that has been successfully implemented. It has fostered gas intensive manufacturing and still allowed for an investment boom into LNG production.

The solution to excessively high domestic gas prices is a full domestic gas reservation policy fixing prices at $5/gigajoule (GJ) on existing and future gas production.

This is a substantial rise of 25-65% on historical Australian prices before 2015 of $3-4/GJ. It would allow a healthy blended profit margin for gas companies. It would still be substantially above our global competitors in the U.S.

Lower gas prices would have flow on effects into lower electricity prices as gas sets the price for electricity in the National Electricity Market (NEM).

The effect on commercial and industrial (C&I) consumers of electricity would be to reduce their electricity bills by 27%. The effects of a fall in wholesale prices on retail
electricity prices (the prices consumers actually pay) would be to reduce them by 18%. In dollar terms, retail electricity bills would fall by $270 per annum.

An extra $270 in every households' pocket would be well received and would result in increased consumption in the economy.

An A$5/GJ price would allow domestic wholesale gas prices to halve for gas intensive industry and gas-powered generators, in turn lowering the wholesale price of electricity. The end result would be to allow energy intensive manufacturing to prosper in Australia.
This is a brilliant report that hits the nail on the head.
The rentiers at the Australian Petroleum Production & Exploration Association are spitting chips about it, so it must be good for Australia.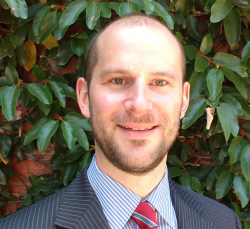 Latest posts by Leith van Onselen
(see all)