The rank hypocrisy of The Greens has mushroomed, with current party leader, Richard DiNatale, defending former leader Bob Brown's opposition to the proposed Robbins Island wind farm in Tasmania:
Dr Brown told The Australian this week the wind farm was comparable to the Franklin Dam, and yesterday condemned the company behind the proposal, UPC Renewables, as a "profit-seeking multinational". He has shocked many with his objections after supporting earlier wind farm developments in the state…

Senator Di Natale told Insiders the substance of Dr Brown's criticism was the impact of the project on the local environment…

"Under Bob, we had a big hand in establishing the Clean Energy Finance Corporation that has meant billions of dollars flowing into wind projects and solar projects, but even the strongest supporters of those projects wouldn't say that every single site in the country is suitable site.

"You wouldn't put offshore wind farms on the Great Barrier Reef or solar panels on the Opera House."
Bob Brown's arguments against the Robbins Island wind farm effectively boils down to:
The profits don't go to Tasmania;
Multinationals companies are involved;
It might look ugly;
Some birds might get killed;
The towers are taller than other buildings in Tasmania; and
The wind farm is "massive".
Yet Bob Brown wholeheartedly supports wind farms on the mainland, despite similar concerns from those communities impacted.
A reader summarised the farce best with the following:
Its like watching an episode of Yes Minister.

In in the voice of Sir Humphrey….

"You see Minister we the champion of all things environmental have a ranking system of how green an issue is, but we are flexible in allocating "greenest" points depending on whose back yard is diminished by the points on offer.

Nothing is holier than a Wind powered turbine unless that turbine endangers a bird. However dear Minister if the bird is currently on the mainland stretch of it's flight path the bird carries fewer points than a turbine until it crosses Bass Straight to fly over a Tasmanian Forrest, then not only does the birds allocated points decrease but the turbine is now subject to negative points, unless you unbolt that same turbine and place it anywhere that Nationals hold the Federal seat…… at which point dear Minister the multi national manufacturer of the turbine is converted from a profit making corporate swine to a visionary saviour and its green points revert from negative to positive . Quite simple really Minister "
Basically, Bob Brown and the Greens are wind farm NIMBYs, which follows the same pattern of hypocrisy from the party:
Open borders immigration is great provided the migrants are located in Melbourne's and Sydney's west and avoid the inner city latte belt.
High-rise apartments and density is great provided it is located in another suburb.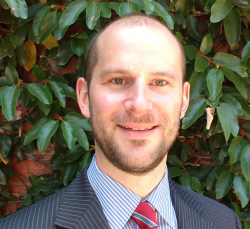 Latest posts by Unconventional Economist
(see all)