For a long time MB campaigned for a national Housing Minister to address affordability. Careful what you wish for, via The Australian:
Housing Minister Michael Sukkar has urged first-home buyers to try to snap up a property now, ahead of the government's signature loan deposit scheme starting next year, warning that housing prices are likely to increase.

Mr Sukkar's bold comments come as the government puts the finishing touches on the First Home Loan Deposit Scheme, which Scott Morrison announced as a major pre-election promise. From January 1, it will enable some first-time buyers to purchase a house with as little as a 5 per cent deposit.

"If you've got an opportunity to get a foot in the market before then you should take it, given I think the market is starting to improve," Mr Sukkar told The Australian. "Peopl­e who buy now I don't think will regret it at all.

"A re-elected Morrison government has put a lot more confid­ence into the market. We're seeing green shoots in Melbourne and Sydney in the last quarter and I think with low interest rates, with APRA reducing service­ability buffers, all those factors combine to confirm that optimism."
And he is not finished. A resumption of mortgage fraud is his next policy initiative, formerly from the AFR:
Assistant Treasurer Michael Sukkar will press financial regulators to review their restrictions on bank lending to help ease a credit squeeze and to "get credit flowing" to home borrowers.

Banks and the property industry are worried stricter enforcement of responsible lending laws by the Australian Securities and Investments Commission and an unnecessarily high 7 per cent interest rate buffer being reviewed by the Australian Prudential Regulation Authority are choking off credit to potential borrowers.

Mr Sukkar, who is also Housing Minister, told The Australian Financial Review in an interview in his Canberra office that he would "bring together" ASIC, APRA and the banks to help streamline mortgage approvals after bankers became too conservative in assessing loan applications in reaction to the royal commission.
It's a full court press from the Property Council of Australia Government to resume the bubble. Its head has declared as much:
We want to see more first-home buyers in the market, absolutely, and we don't want to see people's house prices go down" – Prime Minister Scott Morrison, 13 May 2019.
He also installed a huge first home subsidy from early next year that effectively reduces the need for first home buyers to save a 20% deposit to just 5%, with tax payers guaranteeing the balance.
His immigration policies are a giant lie designed to fool everyone that there have been cuts when in fact his Budget projections show unprecedented flows of people.
His fiscal policies are screaming that the Government has no desire or designs on boosting growth with fiscal spending. On the contrary, the drive for a surplus will force the RBA to cut the cash rate to 50bps in the next six months or so. And tax cuts are just more income for mortgages.
John Howard's politico-housing complex is back with a vengeance.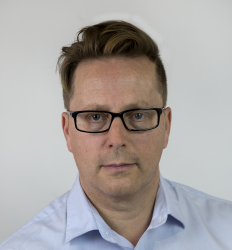 Latest posts by David Llewellyn-Smith
(see all)