The ABS has released dwelling construction data for the March quarter, which recorded another sharp quarterly fall in commencements, driven by apartments.
According to the ABS, the number of dwelling commencements fell by a seasonally-adjusted 5.6% over the March quarter and were down by 25% over the year. Detached house commencements actually rose by 3.1% over the quarter but fell by 9% over the year, whereas unit commencements fell by 16.4% over the quarter and by 42% over the year: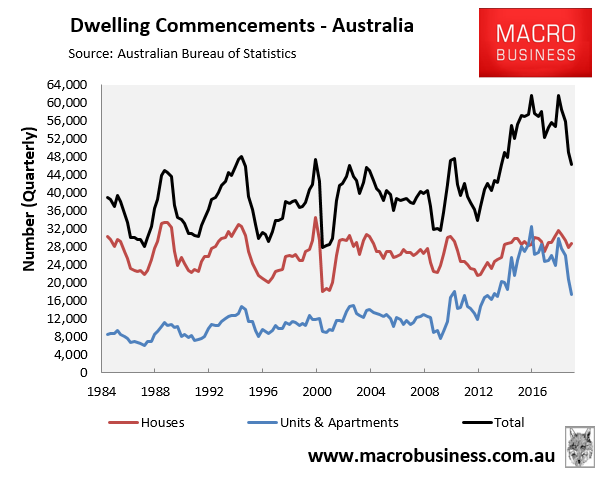 There are 705 words left in this subscriber-only article.