From the HIA comes the outlandish claim that Australian housing affordability is the "best since 1999":
"The combination of lower home prices, improvements in wage growth and lower interest rates have contributed to the ongoing improvement in the HIA Affordability Index for the June 2019 quarter," said Geordan Murray, HIA Senior Economist.

HIA's Affordability Index is calculated for each of the eight capital cities and regional areas on a quarterly basis and takes into account the latest dwelling prices, mortgage interest rates and wage developments.

"For a home buyer with an average income purchasing a median priced dwelling (assuming a 10 per cent deposit), mortgage repayments will consume the smallest proportion of their earnings since 1999," added Mr Murray.

"The main reason the HIA Affordability Index today is comparable with the level in 1999, despite house prices rising significantly faster than incomes, is that interest rates are 4.6 per cent today compared with 6.7 per cent in 1999.

"Average earnings have increased by 113 per cent over the 20 years to 2019, while the median home price has increased by 228 per cent but the lower interest rates have kept the cost of servicing a loan the same.
What crap. As usual, the HIA has focused on one thing only – initial mortgage repayments – while ignoring all other factors, including:
The size of the deposit required;
Repayment size over the full 25 to 30 year loan term; and
How long it take to repay the mortgage.
I comprehensively debunked the HIA's faulty methodology in 2016.
In short, today's home buyer are facing a difficult loan repayment schedule due to the combination of high home prices, low inflation and low income growth.
Because of these factors, a massive mortgage today will still be a very big mortgage in a decade's time.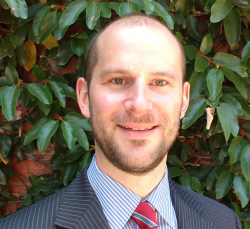 Latest posts by Leith van Onselen
(see all)