Via BofAML:
The BofAML July Global Fund Manager Survey

The nut: dovish Fed & trade truce have caused investors to reduce cash and add risk; but expectations of EPS recession & debt deflation still dominate FMS investor sentiment and the summer "pain trade" remains up in stocks & yields; note since the uber-bearish June FMS, bond yields are unchanged and the SPX is above 3000 & $25 trillion in market cap.

July FMS cash level falls from 5.6% to 5.2%: cash is still elevated vs. its 10-year average of 4.6%; BofAML Bull & Bear Indicator dips from 3.1 to 3.0; investors add risk in July via equities, Eurozone, industrials & banks, funded by bonds, utilities & staples (Exhibit 1).

8-year high in "business cycle risk": 73% rank business cycle as a risk to market stability (Exhibit 2); expectations for global growth bounced but conspicuously did not for profits; FMS sector & style positioning remains skewed to defensive growth rather than cyclical value (Exhibit 3).

7-year low in inflation expectations: just 1% expect inflation to rise in the next 12 months (vs. 80% a year ago); FMS bond yield expectations are the lowest since the Lehman event of 2008 (Exhibit 4); a record 48% say corporations are excessively levered (Exhibit 5), and a record 38% say buybacks/dividends are too high.

69% expect Fed to cut in July: asked which assets would perform best should the Fed return to ZIRP, investors said gold, 30-year Treasuries & EM debt; monetary policy impotence jumps to #2 FMS tail risk after trade war; still-gloomy GDP & EPS forecasts mean most crowded trades are #1 long US Treasuries, #2 long US tech, #3 long IG corporate bonds.

FMS Rules & tools: FMS relative value indicators are long bonds vs. equities, EM vs. DM, and defensives vs. cyclicals; tail risk rules are short Treasuries, VIX, & US HY bonds.

Trades for the contrarian: the contrarian would position for higher growth & yields via long cyclicals-short cash (Exhibit 6), long stocks-short Treasuries, long value-short growth
The only contrarian feeling I've got is that nobody is bearish enough.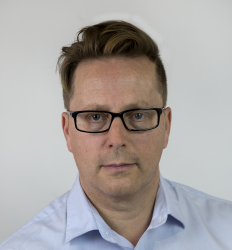 Latest posts by David Llewellyn-Smith
(see all)