Via NAB:
The trend decline in foreign buyers of Australian residential property over 2018 and into early-2019 can be attributed largely to the crackdown on capital outflows in China in recent years and to local state government charges on foreign buyers and stricter lending limits by Australian institutions. But this trend reversed in Q2 with the market share of foreign buyers in the market rising to 7.1% in new property markets (from 4.9% in Q1), and to 4.1% in established markets (3.5% in Q1). While this may be just a blip on the radar, weakness in the Australian dollar, further declines in domestic house prices (particularly in key cities) and more recent political unrest in Hong Kong may have reignited some interest in the Australian market.

The share of sales to foreign buyers in new housing markets jumped to 12.2% in VIC (4.8% in Q1). Market share almost doubled in NSW to 7.8% (4.1% in Q1), but was broadly unchanged in QLD (6.8% vs. 6.7%).

In established housing markets, the share of sales to foreign buyers also increased to 4.1% (3.5% in Q1). Foreign buyers in this market were most active in NSW (5.2% vs. 3.0% in Q1), followed by VIC (4.0% vs. 4.8% in Q1), QLD (3.7% vs. 3.3% in Q1) and WA (2.8% vs. 3.5% in Q1). The share of foreign buyers in established housing markets remains however well below survey average levels in all states.
Let's hope they remain scarce.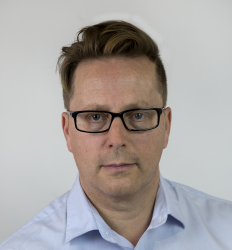 Latest posts by David Llewellyn-Smith
(see all)